World in Conflict and Economies in Transition
News Briefs and Analyses of Central and Eastern Europe, the Middle East, and Other Hot Spots
Follow me on Twitter, Facebook (my page or the book's), YouTube
WEBMASTER!
Instant Content - Mirror my Entire Web Site - Write to: palma@unet.com.mk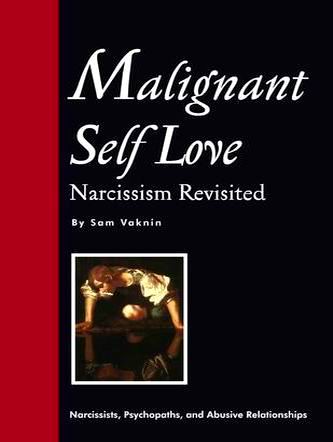 Malignant Self Love - Buy the Book - Click HERE!!!
Relationships with Abusive Narcissists - Buy the e-Books - Click HERE!!!
---
READ THIS: Scroll down to review a complete list of the articles - Click on the blue-coloured text!
---
This is a series of briefs published between October 2002 and the present by United Press International (UPI), and in other Webzines and periodicals throughout Central and Eastern Europe (CEE) and the Balkans (Southeastern Europe).
The articles deal with the history, geopolitics, societies, cultures, and economies of developing countries and post-Communist countries in transition.
They are arranged chronologically. Briefs are added periodically.
---
World in Conflict and Transition
Nova Makedonija Daily Dose - Click HERE!
Cyclopedia of Economics and Economies in Transition
---
Table of Contents
In Chronological Order
(Scroll Down or Click on the Blue Text to Review Each Topic)
Eastern Europe's Change of Climate
Organ Trafficking in Eastern Europe
Electricity Markets in Eastern Europe
Belarus - Europe's Pariah Strongman
Wanted: An East European Ataturk
Europe's Agricultural Revolution
Western Migration to East Europe
The Demonetization of the East
Entertaining the Masses in Transition
The Balkan - The View from Brussels
The Uncommon Poverty of the Commonwealth
Russia's British Turning Point
Russia Straddles the Euro-Atlantic Divide
God's Diplomacy and Human Conflicts
The Economies of the Middle East
Iraq's Reconstruction - Payback Time
The Gulf between Baghdad and Doha
Russian Synergies - YukosSibneft
(Briefs are added periodically)
---
Click HERE to view the Babylon Glossary of Economics - Click here to get Babylon Pro
Feel free to E-Mail the author at palma@unet.com.mk
or at narcissisticabuse-owner@yahoogroups.com
---
Visit my other sites:
The Internet - A Message or a Medium?
TrendSiters - Business on the Web
Malignant Self Love - Narcissism Revisited
Poetry of Healing and Abuse: My Poems
English Fiction at Gorgelink - Click HERE!
Click HERE to Download Free Anthologies
Healthy Place Narcissistic PD Community
Emotional and Verbal Abuse on Suite101
Narcissistic Personality Disorder on Suite101
Spousal Abuse and Domestic Violence on Suite101
Buy Handmade Folk Ethnic Embroidery from Macedonia