Microsoft's Third Front
The Intellectual Property Wars
By: Dr. Sam Vaknin
Also published by United Press International (UPI)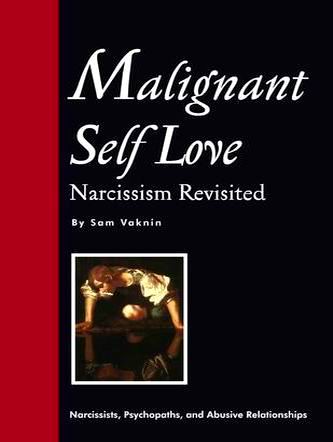 Malignant Self Love - Buy the Book - Click HERE!!!
Relationships with Abusive Narcissists - Buy the e-Books - Click HERE!!!
---
READ THIS: Scroll down to review a complete list of the articles - Click on the blue-coloured text!
Bookmark this Page - and SHARE IT with Others!
---
November 6, 2002
Elated investors greeted chairman Bill Gates and chief executive officer Steve Ballmer for Microsoft's victory in the titanic antitrust lawsuit brought against it by the Department of Justice and assorted state attorneys general. They also demanded that Microsoft distribute its pile of cash - $40 billion in monopoly profits - as dividends.
But Microsoft may need that hoard. The battle is far from over. The European Commission, though much weakened by recent European Court of First Instance rulings against its competition commissioner, Mario Monti, can fine the company up to one tenth its worldwide turnover if it finds against it. Microsoft is being investigated by the European watchdog for anti-competitive practices now threatening to spread into the high-end server software and digital media markets.
But the software colossus faces an even more daunting third front in central and eastern Europe and Asia. It is the war against piracy. Both its operating system, Windows, and its office productivity suite, Office, are widely cracked and replicated throughout these regions.
Three years ago, Microsoft negotiated a $3 million settlement with the government of Macedonia, one of the single largest abusers of intellectual property rights in this tiny country. More than 1 percent of Macedonia's GDP is said by various observers to be derived from software and digital content piracy.
According to Yugoslavia's news agency, Tanjug, The governments of Serbia and Yugoslavia purchased, last month, 30,000 software licenses from the Redmond giant. Another 10-15,000 are in the pipeline. Aleksandar Bojovic, public relations manager of Microsoft's representative office in Belgrade was ebullient:
"Before the signing of an agreement on a strategic partnership with authorities of Yugoslavia and Serbia, the percentage of legal software used by the citizens and industry of Serbia and Montenegro was only a few percents. Presently it is about 20 percents. Microsoft is more than surprised at the interest for legalization that exists in Yugoslavia."
According to the Yugoslav newspaper Danas, Microsoft Yugoslavia has developed versions of Windows and Office in Serbian, replete with a spell-checker. There are c. 1 million computers in Yugoslavia. The company undertook, last year, to revamp the Yugoslav labyrinthine health, education, customs and tax systems. It also sent representatives to a delegation of businessmen that visited Bosnia-Herzegovina in February.
Microsoft obstinately refused to price its products differentially - to charge less in poorer markets. The Office suite costs the equivalent of 6 weeks of the average wage in Macedonia and a whopping 3 months' wages in Serbia. This extortionate pricing gave rise to resentment and thriving markets in pilfered Microsoft applications. Pirated software costs between $1.5 per compact disk in Macedonia and $3 in Moscow's immense open-air Gorbushka market.
According to the Russia-based Compulog Computer Consultants, quoted by USA Today, most communist states maintained large-scale hacking operations involving not only the security services, but also the computers and electrical engineering departments of universities and prestigious research institutes. American bans on the sale of certain software applications - such as computer-aided design and encryption - fostered the emergence of an officially-sanctioned subculture of crackers and pirates.
In the last few years, Russian organized crime has evolved to incorporate computer fraud, identity theft, piracy of software and digital media and other related offenses. The Russian mafia employs programmers and graduates of computer sciences. The British Daily Express reported in September that - probably Russian - hackers broke into Microsoft's computer network and absconded with invaluable source codes. These are believed to be now also in the possession of the FSB, the chief successor to Russia's notorious KGB.
The Business Software Alliance, a United States based trade group, claims that 87-92 percent of all business computer programs used in Russia are bootlegged - a piracy rate second only to China's. Microsoft sells c. $80-100 million a year in the Russian Federation and the CIS. Had it not been for piracy, its revenues could have climbed well above the $1 billion mark.
According to Moscow Times and RosBalt, Microsoft's sales in Russia almost doubled in the last 12 months and it has decided to expand into the regions outlying Moscow and into Kazakhstan and Ukraine. Yet, the company's attempts to stamp out illicit copying in the last years of Russian president Boris Yeltsin's regime - including a much publicized visit by Bill Gates and a series of televised raids on disk stamping factories - floundered and yielded a wave of xenophobic indignation.
Still, central and eastern Europe is a natural growth market for the likes of Microsoft. The region is awash with highly qualified, talented, and - by Western measure - sinfully cheap experts. Purchasing power has increased precipitously in countries like the Czech Republic, Hungary, Slovakia, Slovenia, parts of Russia, and Croatia. Both governments and businesses are at the initial stages of investing in information technology infrastructure. Technological leapfrogging rendered certain countries here more advanced than the West in terms of broadband and wireless networks.
---
Copyright Notice
This material is copyrighted. Free, unrestricted use is allowed on a non commercial basis.
The author's name and a link to this Website must be incorporated in any reproduction of the material for any use and by any means.
---
Internet: A Medium or a Message?
Malignant Self Love - Narcissism Revisited
Frequently Asked Questions about Narcissism
Write to me: palma@unet.com.mk or narcissisticabuse-owner@yahoogroups.com