Leapfrogging to Cellular Telephony
By: Dr. Sam Vaknin
Also published by United Press International (UPI)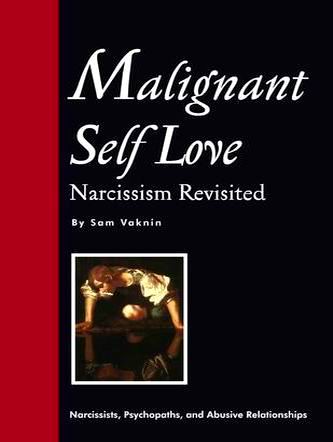 Malignant Self Love - Buy the Book - Click HERE!!!
Relationships with Abusive Narcissists - Buy the e-Books - Click HERE!!!
---
READ THIS: Scroll down to review a complete list of the articles - Click on the blue-coloured text!
Bookmark this Page - and SHARE IT with Others!
---
January 13, 2003
The government of Yugoslavia, usually strapped for cash, has agreed to purchase 29 percent of Telekom Srbija, of which it already owns 51 percent. It will pay the seller, Italia International, close to $200 million. The Greek telecom, OTE, owns the rest.
On Friday, the Serb privatization minister, Aleksandar Vlahovic, continued to spar in public with a Milosevic-era oligarch, Blagoljub Karic, over his share of Mobtel, Serbia's largest cellular phone operator. The company, announced the minister, will be privatized by tender and Karic's share will be diluted to 30 percent.
Such clashes signal rich pickings.
The mobile phone market is booming throughout central and eastern Europe. According to Baskerville's Global Mobile industry newsletter, annual subscriber growth in countries as rich as Russia and as impoverished as Albania exceeds 100 percent. Belarus is off the charts with 232 percent. Macedonia (82 percent), Ukraine (79 percent), Moldova (86 percent), Lithuania (84 percent) and Bulgaria (79 percent) are not far behind.
Growth rates are positively correlated with the level of penetration. More than four fifths of Slovenes and Czechs have access to a cellphone. Hence the lackadaisical annual increases of 14 and 37 percent respectively. But even these are impressive numbers by west European standards. Annual subscriber growth there is a meager 7 percent.
Penetration, in turn, is a function of the population's purchasing power and the state of the - often decrepit - fixed phone network. Thus, in Serbia, smarting from a decade of war and destitution, both the penetration and the growth rates are dismal, at c. 20 percent.
Russia alone accounts for one of every five subscribers in the region and one third of the overall market growth. According to the Jason & Partners consultancy, the number of mobile phone subscribers in Russia has more than doubled in 2002 to 17.8 million users. AC&M, another telecommunications consulting outfit, pegs the growth at 117-124 percent.
Mobile TeleSystems (MTS) services one third of all users, Vimpelcom more than one quarter and MegaFon about one sixth. But there is a host of much smaller companies nibbling at their heels. Advanced cellular networks - such as under the 2.5G protocol - are expected to take off.
Usage in Russia is still largely confined to metropolitan areas. While the country-wide penetration is c. 12 percent (more than double the 2001 figure) - Moscow's is an impressive 48 percent. St. Petersburg, Russia's second most important metropolis, is not far behind with 33 percent.
Still, as urban markets mature, the regions and provinces represent untapped opportunities. Vimpelcom, backed by Norway's Telenor, paid last month $26.5 million for Vostok-Zapad Telecom, a company whose sole assets are licenses covering the Urals. This was the operator's third such purchase this year. Earlier, it purchased Extel which covers the Baltic exclave of Kaliningrad and Orensot, another Urals licensee.
Vimpelcom is up against Uralsvyazinform, a Perm-based fixed-line and mobile-phone telecommunications operator in the Urals Federal District. According to Radio Free Europe/Radio Liberty and Prime-TASS, the former has increased its capacity last year by some 265,000 cellular-phone numbers.
But Vimpelcom is undeterred. According to Gazeta.ru, it has announced its expansion to Siberia (Karsnoyarski Krai) to compete head on with two indigenous incumbents, EniseiTelecom and SibChallenge. Vimpelcom's competitors are pursuing a similar strategy: MTS has recently purchased Kuban GSM, the country's fourth largest operator, mainly in its south.
Local initiatives have emerged where cellular phone services failed to transpire. RIA-Novosti recounted how 11 pensioners, the residents of a village in Novgorod Oblast have teamed up to invest in a community mobile phone to be kept by the medic. The fixed line network extended only to the nearest village.
The industry is bound to consolidate as new technologies, developing user expectations and exiting foreign investors - mainly Scandinavian, American and German telecoms - increase the pressure on profit margins. One of the major problems is collecting on consumer credit.
Vedomosti, the Russian business weekly, reported that Vimpelcom was forced to write off $16 million in non-performing credit last year. Close to 2 percent of its clients are more than 60 days in arrears. Vremya Novosti, another Russian paper, puts the accounts receivable at 15 percent of revenues in Vimpelcom, though only 5 percent at MTS.
The cellular phone market throughout central and eastern Europe is at least as exciting as it is in Russia.
As of Jan 1, Romania's fixed line telecommunications system, Romtelecom, majority owned by the Greek OTE, has lost its monopoly status. In the wake of this long awaited liberalization, more than 700 applications for operating licences have been filed with the Romanian authorities, many of them for both fixed and mobile numbers. Fixed line density is so low, mobile penetration, at 20 percent, so dismal, prices so inflated and service so inefficient - that new operators are bound to make a killing on their investment.
Past liberalizations in central European markets - Poland, the Czech Republic and Hungary - have not been auspicious. Prices rose, the erstwhile monopoly largely retained its position and competition remained muted. But Romania is different. Its liberalization is neither partial, nor hesitant. The process is not encumbered by red tape and political obstruction. Even so, mobile phones are likely to be the big winners as the fixed line infrastructure recovers glacially from decades of neglect.
Bulgaria's GSM operator, MobiTel is on the block, though a deal concluded with an Austrian consortium last year fell through. It is considering an initial public offering next year. Another GSM licensee, GloBul, attracted 330,000 subscribers in its first year of operation and covers 65 percent of the population. The country's first cellphone company, Mobikom, intends to branch into GSM and CDMA, following a recent reallocation of national radio frequencies.
Macedonia's second mobile operator, MTS, owned by the Greek OTE, was involved last year in bitter haggling with Mobimak (owned by Makedonski Telekom), the only incumbent, over its inter-connection price. The telecommunications administration threatened to cut off Mobimak but, finding itself on murky legal ground, refrained from doing so.
The British cellular phone company, Vodafone, has expressed interest in the past in Promonte, Montenegro's mobile outfit.
Mobile phone companies are going multinational. Russia's MTS owns a - much disputed - second license in Belarus. It has pledged, last November, to plough $60 million into a brand new network. MTS also acquired a majority stake in Ukrainian Mobile Communications (UMC), the country's second largest operator. The Russian behemoth is eyeing Bulgaria and Moldova as well.
Wireless telephony is a prime example of technological leapfrogging. Faced with crumbling fixed line networks, years on waiting lists, frequent interruptions of service and a venal bureaucracy, subscribers opt to go cellular. Last year, the aggregate duration of mobile phone calls in Croatia leapt by 50 percent. It nudged up by a mere 0.5 percent on wired lines.
New services, such as short messages (SMS) and textual information pages are booming. Romania's operator, Orange, has launched multimedia messaging. Macedonia introduced WAP, a protocol allowing cellphones to receive electronic data including e-mail messages and Web pages. The revenues from such value added offerings will shortly outweigh voice communications in the west. The east is attentive to such lessons.
Note on the iPhone - Interview granted to san Jose Mercury Sun, June 2007
The iPhone is the culmination and reification of a few such trends and, to hazard a guess, will, indeed, be proven in hindsight to have been even more important than the iPod or even the Blackberry. But importance does not always translate to sales. In commercial terms, the iPhone is comparable to the Mac, not to the iPod. It is too geeky and nerdy to become a household staple. It will be supplanted by something simpler to operate, accessible, and less intimidating, not to mention less expensive and more universal (e.g., not pledged to one phone service provider, like AT&T).

So, why is it important?

Because, though severely limited by way of options and features, the iPhone embodies the seamless convergence of erstwhile separate appliances such as the digital camera, the MP player, the mobile phone, voicemail, and the PC. It is, therefore, the first true proponent of ubiquitous (anywhere) computing. Its connection to iTunes also makes it the first representative of a workable on-the-go infotainment center (though mobile phone are far from ideal venues as far as video goes).

Doubtlessly, it will be succeeded by far more versatile and feature-rich versions. Undoubtedly, it will face stiff competition. But, whether like iPod, it will maintain a first mover advantage remain to be seen. I doubt it.
---
Also Read:
The Internet in Countries in Transition
Leapfrogging Transition - Technology and Post Communism
The Revolt of the Poor - Intellectual Property Rights
---
Copyright Notice
This material is copyrighted. Free, unrestricted use is allowed on a non commercial basis.
The author's name and a link to this Website must be incorporated in any reproduction of the material for any use and by any means.
---
Internet: A Medium or a Message?
Malignant Self Love - Narcissism Revisited
Frequently Asked Questions about Narcissism
Write to me: palma@unet.com.mk or narcissisticabuse-owner@yahoogroups.com