The Czechs' Indian Gambit
By: Dr. Sam Vaknin
Also published by United Press International (UPI)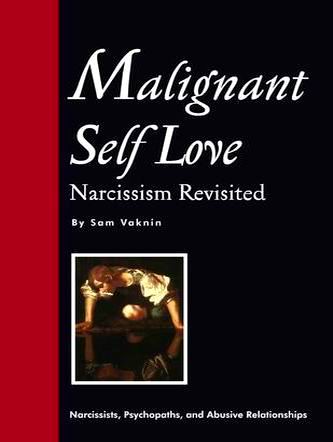 Malignant Self Love - Buy the Book - Click HERE!!!
Relationships with Abusive Narcissists - Buy the e-Books - Click HERE!!!
---
READ THIS: Scroll down to review a complete list of the articles - Click on the blue-coloured text!
Bookmark this Page - and SHARE IT with Others!
---
January 20, 2003
The Czech deputy Minister for Industry and Trade, Miroslav Somol, sounded upbeat in his visit to India a fortnight ago. At a meeting of the Confederation of Indian industry on Jan 6, he reminded the audience of their country's close economic collaboration with the erstwhile Czechoslovakia.
Since the 1930s, long before communism, the Czechoslovaks erected more than 100 industrial plants in the fields of energy, metallurgy, machine tools and defence in the sprawling sub-continent. India was a sizable importer of machine tools and heavy engineering equipment from Czechoslovakia. India, the dignitary said, was the Czech Republic's "most important economic partner in Asia".
And a potentially formidable competitor, he neglected to mention.
Both India and the Czech Republic are promising emerging economies, though, geographically speaking, they cater to different markets. Most multinationals maintain production facilities in both countries. Skoda Auto, a Volkswagen Group company - and the Czech Republic's foremost exporter - launched its first Indian car assembly plant last year in Aurangabad in Maharashtra state.
Though staffed with a mere 38 employees - it is a harbinger of a trend which threatens to divert much-needed employment from the Czech Republic itself. Indian labor is far cheaper and more plentiful, though less skilled. Volkswagen already announced its intention to manufacture light commercial vehicles in India starting in March. Heavy trucks and armored vehicles are next.
This Indian passage is by no means an exception, nor is it limited to the automotive industry. The Indians provide cheap software outsourcing, computer programming, coding and backroom processing services. According to The Economist, India's revenues from these activities have topped $6 billion last year - twelve times the figure only six years ago.
The Czechs have fared far less spectacularly but are an important European computing hub. They have positioned themselves higher in the industry's value chain. Czech firms, such as Illusion Softworks, develop computer games. Others provide IT consultancy, Web, e-commerce and software design and development.
Indian-style off-shore coding, programming and debugging, transactions processing and outsourcing outfits are rarer. Prague-based venture funds, such as Springboard Technology Ventures, Cash Reform, or Venture Investors have recently proliferated, hunting for cheap talent. Czech programmers charge one sixth to one fifth the going rate in Silicon Valley and the costs of doing business are far lower than in the rich industrialized nations.
Indian software giants, threatened by new entrants in countries like Russia and the Philippines, are poised to invade the Czechs' turf. Industry insiders are talking about an "Indian takeover" of the Czech outfits, intended to provide access to the lucrative European Union market. But this nascent competition should not obscure the burgeoning collaboration between the two countries - or the great potential for added collaboration.
Bilateral trade surged almost doubled last year to c. $260 million - still less than one third the (arbitrarily priced) exchange during the Soviet era. India imports trucks and parts, motor vehicles and parts, turbines for power generation, machinery, machine tools and transport equipment, chemicals and plastic material, seamless steel tubes and crystal, glassware and beads. It exports to the Czech Republic tea, coffee, rice, groundnuts, soy meal, textiles, cotton yarn, leather and related products, pharmaceuticals and handicrafts.
Indian firms - such as BHEL, L&T, EIL - are invested in energy, environment protection, defense, heavy industry, machines and equipment, chemicals and pharmaceutical firms in the Czech market. The Indian LNM group purchased the Czech Republic's leading metallurgical plant. A joint venture in Hosur, Tamil Nadu is slated to manufacture trucks for the military. Telco, another Indian firm, is offering commercial utility vehicles to upwardly mobile Czechs.
The flow is bi-directional. Czech Tatra trucks are produced in the Tatra-Udyog joint venture set up in 1998 near Bangalore. Another production line caters to the armed forces. Skoda Export has constructed - somewhat controversially - Indian thermal power projects and the $370 million Kandla-Bhatinda pipeline.
The Czech Republic's Aero Vodochody teamed up with Boeing - its part-owner - and Honeywell to bid in the lucrative $1.5 billion jet trainer aircraft tender for the Indian air force.

Visits of Indian dignitaries, artists, athletes and businessmen have become habitual. The Czechs reciprocate, mainly in trade fairs. The Czech delegation to next month's India Engineering Trade Fair in Delhi will be one of the largest. The two polities formed a plethora of joint bodies: the India-Czech Joint Committee on Trade and Economic Cooperation, led by deputy-ministers, a Joint Business Council and national and regional chambers of commerce. The two countries already signed bilateral agreements for Investment Promotion and Protection and Avoidance of Double Taxation - a sure sign of a tightening economic relationship.
---
Also Read:
---
Copyright Notice
This material is copyrighted. Free, unrestricted use is allowed on a non commercial basis.
The author's name and a link to this Website must be incorporated in any reproduction of the material for any use and by any means.
---
Internet: A Medium or a Message?
Malignant Self Love - Narcissism Revisited
Frequently Asked Questions about Narcissism
Write to me: palma@unet.com.mk or narcissisticabuse-owner@yahoogroups.com