Chubais - Russia's Last Oligarch
By: Dr. Sam Vaknin
Also published by United Press International (UPI)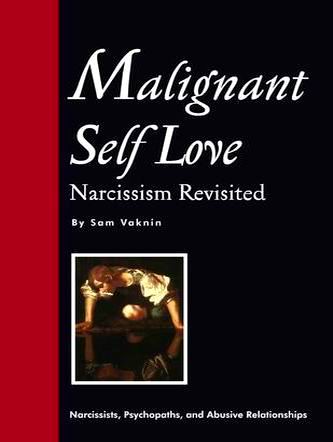 Malignant Self Love - Buy the Book - Click HERE!!!
Relationships with Abusive Narcissists - Buy the e-Books - Click HERE!!!
---
READ THIS: Scroll down to review a complete list of the articles - Click on the blue-coloured text!
Bookmark this Page - and SHARE IT with Others!
---
Written December 4, 2002
Updated March 2005
Anatoly Chubais, head of Russia's electricity monopoly, survived an assassination attempt on March 17, 2005. A roadside charge, followed by a hail of automatic gunfire, failed to remove him from the scene.
Even by the imperceptible standards of eastern Europe, the crony-infested Russian version of "privatization" was remarkable for its audacity and scope. Assets now worth some $25 billion were sold for c. $1 billion. A later loans-for-shares plunder was micromanaged by Anatoly Chubais, head of the State Property Committee, then heralded by the West as a "true reformer". Chubais enjoyed casting himself as the lonely champion of the rule of law and private property fighting an uphill battle against shady oligarchs and a resurgent communists.
Ever since then, Chubais has been entangled in a series of scandals. In 1997 alone, his name was robustly linked to two. One revolved around an outlandish $450,000 advance paid to Chubais and two co-authors by a publishing firm later taken over by a bank, Uneximbank, one of the main beneficiaries of Chubais' privatization shenanigans.
The second outrage involved the now-defunct Harvard Institute of International Development (HIID), headed by the much-interviewed Jeffrey Sachs. The Institute enjoyed well over $60 million in USAID funds as it worked hand in glove in the early 1990s with Chubais to shock Russia into economic "therapy" through the Russian Privatization Center. The outcome has been calamitous. It took Russia almost a decade to recover from the involvement of these "experts" in its economy.
Moreover, often, practice and preaching were far apart. In a bout of puzzling honesty, Chubais admitted, in an interview to the Russian business daily Kommersant, later published also by the Los Angeles Times, to defrauding multilateral lending organizations and their Western masters. He said: "In such situations, the authorities have to (lie). We ought to. The financial institutions understand, despite the fact that we conned them out of $20 billion, that we had no other way out."
Andrei Shleifer and Jonathan Hay, two Harvard professors, were caught, as a $120 million lawsuit filed by the American authorities, under the False Claims Act, in September 2000, alleges, "abusing the trust of the U.S. government by using personal relationships...for private gain", purportedly shared with Chubais and his crew.
It is a sad testimony to both Russia's dearth of honest talent and to the murkiness of its public life that Chubais is as strong as ever and manages the giant electricity utility, UES. In the dismal landscape of Russian business, Chubais is a managerial star and role model. With a self-declared annual salary of a mere $4,000, this job is, apparently, yet another personal sacrifice of many.
As the Moscow Times recounts, Chubais plans to split the current inefficient electricity giant into an independent transmission grid company, a system operator and several generation companies (gencos), all directly owned by the government and minority shareholders. A single holding company will consolidate the stakes that UES holds in regional energy companies. UES will, in effect, end up controlling the national grid. Initial, legislative and administrative, steps to implement this scheme have already been taken.
Yet, Chubais' checkered past and even more checkered friends render him automatically suspect. Everything he says makes incontrovertible economic sense. Power generation, the national and regional grids, the pricing structure, the cost of fossil fuels - all require nothing short of an agonizing transformation.
But Chubais' history of ulterior motives invariably invokes the question: what's in it for him? Why is he so bent on disposing of UES assets at bargain basement valuations, since electricity prices have not yet been adjusted to reflect costs? According to The Economist, the very foreign investors that Chubais so clamors for may be shunning a UES dominated by him. Many of them remember the attempt they thwarted a few years back to sell generators on the cheap to local tycoons in favor or his dubious ties to the aluminum industry, a heavy consumer of electricity.
Others were shocked by a contract signed with Renaissance Capital, owner of 25% of a UES subsidiary, Kuzbassenergo, granting Renaissance cheap generation capacity in future tenders. Such qualms aside, foreign utilities and Russian oil companies, though, would find a UES divestiture irresistible.
In the best of Russian traditions, Chubais is busy expanding his fief and preparing for yet another round of self-serving "restructuring". This is not without precedent. Viktor Chernomyrdin, an erstwhile Russian prime minister, similarly leveraged his management of Gazprom, Russia's energy colossus, between 1989 and 1992.
A - just - complaint Chubais penned regarding inflated pricing and predatory business practices of Mezhregiongaz, Russia's natural gas monopoly, led to an audit order by Kremlin-appointed Alexei Miller. This could weaken Putin's St. Petersburg pals and strengthen guess who.

UES is merely a Chubais vehicle. An impossible supermajority of three quarters of all shareholders was required to oust him until foreign investors reduced it to 51 percent. Chubais leverages UES to amass personal clout in the energy-hungry provinces.
Consider destitute Bashkortostan. In December 2002 its power grid, BSK, resolved to establish a joint stock company and to spin off the management, sales and maintenance functions to separate entities. The outcome of the upheaval? UES would become the second largest shareholder of BSK.
A similar deal regarding Mosenergo was struck in November 2002 with a reluctant Yuri Luzhkov, Moscow's mayor, after much acrimony. The municipality will enhance its share of the lucrative power generation business by investing in it "assets" valued at "market prices".
Takeovers of fossil fuel companies led Chubais to confrontations with politicians and oligarchs throughout the vast land. In 1999 he clashed with the late Alexander Lebed, governor of Krasnoyarsk Krai, over the control of the Krasugol, the regional coal extractor. Lebed ultimately won.
Chubais is a man for all audiences. On the one hand, in the penumbral corridors of power, he presses for a vertiginous hike of electricity prices to enable him to attract investors for his plan to invest $50 billion over the next decade in modernizing the network.
On the other hand, in interviews to the media, he denies any such intentions. "I am sure no boost in prices either before the reform or after it can threaten us ... (my reform proposals) will undoubtedly lead to a decline in the prices" - he reassured the public in an interview to RTR Television, quoted by Interfax on October 19, 2002.
What lurks behind Chubais' undisputed sway? When UES raised tariffs in flood-stricken areas to recoup the costs of restoration work - Russia's President, Vladimir Putin delivered a vitriolic diatribe against the behemoth. Yet, not daring to confront Chubais directly, he instead castigated his hapless deputy, Andrey Rapaport. The pro-Kremlin factions in the Duma passed, in September 2001, a resolution calling for an investigation of UES' upper echelons. Again, Chubais went unnamed.
UES contributes to the federal budget c. $1.5 billion annually - the equivalent of the entire defense outlay. But such compulsory corporate largesse does not depend on the identity of the utility's management. Business Week described, in January 2002, a meeting between the Swedish-born director of Prosperity Capital Management, Mattias Westman, and Putin. The Russian President boasted that he has blocked Chubais' ability to asset-strip UES and distribute the goodies to his regional cronies.
"When a Westman aide asked what Chubais' managers had received in return for accepting this change, Putin answered in a deadpan tone: 'I have agreed that they can keep their jobs.' With that, Westman recalled, Russia's President nearly fell off his chair laughing."

In an article published in late 2002 in the Financial Times, Anders Aslund of the Carnegie Endowment for International Peace, who was involved in early Russian privatization, is unrepentant:
"Compared with pre-crisis January 1998, Russia has seen a productivity boom that makes US productivity growth appear lethargic ... Russia's industrial transformation runs counter to prevailing ideas about enterprises after communism. Many thought big Soviet industrial enterprises so hopeless that they were best abandoned, as widely occurred in central Europe. Russia's mass privatisation was condemned as an economic disaster ... But Russia has put all this conventional wisdom into question.
Privatisation is the root cause of Russia's enterprise restructuring. Whereas only 10 years ago Russia's industry was fully state-owned, today 90 per cent of it is privatised and 61 per cent of the companies have one controlling shareholder group. All of the success stories are private enterprises. State-owned companies remain a remarkable failure."
But this is a counterfactual self-interested minority view not held even by foreign investors. The legacy of the botched privatization process in the early 1990s is an anti-competitive marketplace, governed by monopolies and duopolies, closely owned by an elite of insiders who regularly abuse minority shareholders, the state and the rule of law.
In 2002, the World Economic Forum rates Russia 64th out of 80 countries in growth competitiveness. Russia made it to the abysmal 135th place out of 156 nations on the 2003 Index of World Economic Freedom, compiled by the Washington-based Heritage Foundation and The Wall Street Journal. Nor is GDP growth a proxy for productivity growth, as Aslund erroneously states.
The Russian market is far from free. In the October 10, 2002 issue of the RFE/RL Russian Political Weekly, David E. Hoffman, The Washington Post foreign editor and author of "The Oligarchs: Wealth and Power in the New Russia" (Public Affairs, 2001), stated:
"(The) structure of the economy ... remains dominated by large industrial groups. Peter Boone and Denis Rodionov, in their recent paper, provide good evidence of this. They found that Russia's economy is still structured around the kind of large oligarchic groups which took root in the 1990s. Of Russia's top 64 companies, where the government no longer has a controlling stake, 85 percent of the value is controlled by just eight shareholder groups, which generally hold 40 percent-100 percent stakes in the companies they control."
Business in Russia is still largely into rent seeking and profitable collusion with the elites: politicians, the security services, the army, regional governors. These mildly functioning enterprises - not as remotely thriving as Aslund makes them out to be - arose despite the looting, overseen by Chubais, of state assets by insiders and organized crime - not because of it.
Most of the successful privately owned conglomerates and firms in Russia have been shaped by favorable terms of trade, rising oil prices and a process of streamlining induced by the implosion of the economy in 1998. The discipline imposed by vocal minority shareholders - both foreign and domestic - and punitive capital markets has also helped.
In September 2002, Chubais announced a freeze on all asset disposals. Andrei Illarionov, Putin's economic advisor at the time, who maintains an unblemished liberal reputation, has repeatedly attacked Chubais publicly, recently at the Harvard-sponsored Sixth Annual Russian Investment Symposium in Boston. Chubais cancelled his appearance and other representatives of UES refused to divulge the identity of buyers of UES assets, citing "confidentiality" as a reason. Quoted by Radio Free Europe/Radio Liberty, Illarionov said:
"It looks like those people just forgot that they are management, not a group of bandits (who) captured the company. And this management is hired and can be fired, and completely forgot about it. And such is (an) absolutely inappropriate, vulgar, and boorish attitude ... (Chubais intends to create a power monopoly) in the sense of might, in the sense of control, (an) economic and political one."
Minority shareholders, such as Hermitage Capital, seek to convene an extraordinary shareholders meeting to get rid of Chubais. Presumably, they enjoy tacit government support. In the wake of the Yukos affair, Russia may have finally decided to confront Chubais and his lot, relics of the rot that gripped Russia in the buccaneering phase of its hitherto botched transition.
---
Also Read:
Russian Roulette - The Energy Sector
---
Copyright Notice
This material is copyrighted. Free, unrestricted use is allowed on a non commercial basis.
The author's name and a link to this Website must be incorporated in any reproduction of the material for any use and by any means.
---
Internet: A Medium or a Message?
Malignant Self Love - Narcissism Revisited
Frequently Asked Questions about Narcissism
Write to me: palma@unet.com.mk or narcissisticabuse-owner@yahoogroups.com