The Axis of Oil
Russia's Mineral-rich Diplomacy
By: Dr. Sam Vaknin
Also published by United Press International (UPI)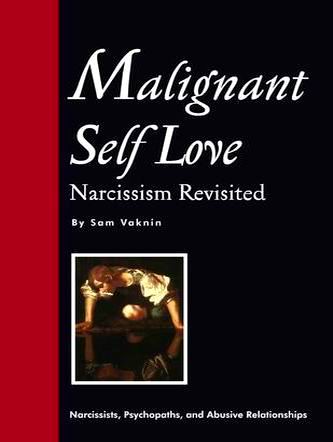 Malignant Self Love - Buy the Book - Click HERE!!!
Relationships with Abusive Narcissists - Buy the e-Books - Click HERE!!!
---
READ THIS: Scroll down to review a complete list of the articles - Click on the blue-coloured text!
Bookmark this Page - and SHARE IT with Others!
---
April 3, 2003
Success is the best proselytizer. Faced with the imminent demise of Saddam Hussein's regime, both Russia and Germany - erstwhile champions of peace and the sanctity of international law - expressed their hope yesterday for a swift victory of the hitherto much-decried coalition forces.
But this may be too little and way too late, as far as the United States is concerned. The two prostrates are firmly included in the victors' grey list - if not yet in their black one. The friction is not merely the outcome of sanctimonious hectoring about human rights from the Chechen-bashing Russians. It runs deeper and it turns on more than a dime.
Another German-Russian collaboration may shortly attain the limelight: the $800 million, 1000 megawatt light water reactor in Bushehr, an Iranian Persian Gulf port facing southern Iraq. Abandoned by West Germany in 1979, following the Iranian revolution, it was adopted by the Russians in the 1990s. A second reactor is in the offing. More than 2000 Russians are employed in the site.
Following the discovery by the International Atomic Energy Agency (IAEA) of a uranium enrichment facility near the city of Natanz and an Iranian admission that they are mining their own ore, Alexander Rumyantsev, the Russian Atomic Energy Minister, acknowledged that his country lost control over Iran's nuclear program.
Iran, like Iraq, is a celebrated member of the "Axis of Evil". Thus, the atomic complex, though protected by at least 10 SAM batteries, may well be the target of an attack, Israeli and Russian officials told the Bellona Foundation, a Norwegian environmental group. This will not be without precedent: in a daring air operation, Israeli jets pulverized an Iraqi nuclear power plant in Osirak in 1981.
Ironically, it is America's aggressive stance towards Iraq that drives the likes of Iran and North Korea back into the arms - and nuclear technologies - of the Russian Federation. Russia is positioning itself to become an indispensable channel of communication and intermediary between the USA and what the State Department calls "rogue states".
On March 17, Russia's State Property Minister, Farid Gazizulin, met Iran's Defense Minister, Ali Shamkhani, during a session of the Iran-Russia Economic Commission in Tehran. The host's message was unequivocal: "Cooperation between Iran and Russia is to contribute to sustaining peace and prevent conflicts in the region."
According to Asia Times, in an earlier visit to Tehran, Russia's Foreign Minister, Igor Ivanov, pledged to continue to collaborate with Iran on nuclear energy projects. "Iran has no plans to produce nuclear military projects, this is a fundamental truth." - he insisted.
Nor is the teamwork limited to commercial goods and services. An October 2001 bilateral framework agreement has since fostered more than $400 million in Russian annual military exports to Iran, including air defense systems and fighter jets.
Russia is also increasingly involved in the crisis in the Korean Peninsula. South Korean President Roh Moo-hyun's security adviser, Ra Jong-il, have held talks earlier this week with their counterparts in Moscow and Beijing. Russia, like the United States, opposes the military nuclear efforts of North Korea.
Though vehemently denied by all parties, South Korea floated last week, in an interview Ra granted to the Financial Times, the idea of supplying Pyongyang with Russian natural gas from Siberia or Sakhalin through a dedicated pipeline, as a way to solve the wayward regime's energy problems.
According to the Korean daily, The Chosun Ilbo, Russian Ambassador to Seoul, Teymuraz Ramishvili, revealed that discussions have been held on posting Russian or South Korean troops in the North to protect such a pipeline.
North Korea insists that its atomic reactors are intended merely to forestall severe power shortages, now that the 1994 Agreed Framework, to provide it with fuel and two proliferation-resistant reactors financed by the West, is effectively annulled. Even Beijing, hitherto an unflinching supporter of the Dear Leader, halted oil supplies to the North last month.
The scheme is not new. In February 2002, Russian Deputy Energy Minister Valentin Shelepov declared in Moscow at a
meeting of the Russian-South Korean Committee for Cooperation in the Sphere of Energy and Natural Resources that Russia seeks South Korean investments in the coal industry and in oil and gas extraction in Eastern Siberia and the Far Eastern regions.
The Russian daily, Nezavisimaya Gazeta, notes that, together with China, South Korea is already involved in LNG ventures in Irkutsk and the Yurubcheno-Tokhomskaya oblast.

According to Stratfor, the strategic forecasting consultancy, Russia offered in the past to construct nuclear power stations on its side of the border and supply North Korea with electricity.
Russia is close to North Korea. In its previous incarnation as the Soviet Union, in 1965, it built North Korea's infamous Yongbyon facilities. Russia was also instrumental in convincing the North to agree to reactivate a railway line connecting it to South Korea. Kim Jong-il, the North's enigmatic leader, celebrated his 61st birthday, in February, in the Russian embassy in Pyongyang.
The mooted pipeline may be nothing but a pipe dream. Even optimists admit that it would require 4 years to construct - more likely 8 to 10 years. But Russia is in no hurry. Russian gas to the pariah state could yet prove to be a key ingredient in any settlement. Russia intends to drive a hard bargain. It is likely to try to swap gas supplies to the Koreans for the preservation of Iraqi oil contracts signed by Saddam's regime with Russian energy behemoths.
Regardless of geopolitical vicissitudes, Russia views Asia - mainly China, Japan and South Korea - as growth markets for its energy products. By 2008 or 2010, Russia plans to sell 20-30 billion cubic meters a year of gas from the Kovykta field, co-developed by Interros, the Tyumen oil company and British Petroleum, to China, South Korea and, possibly, Mongolia.
According to Asia Times:
"Russia is looking at two competing plans. One, backed by Russia's top oil firm Yukos and China, is a $2.5 billion, 2,400- kilometer extension of the existing network from near Irkutsk to Daqing, China. The other, backed by Rosneft and Japan, would cost $5.2 billion and circumvent China, running 3,800 kilometers to the Russian Far East city of Nakhodka on the Sea of Japan ... The Russian Energy Ministry eventually recommended that the Japanese and Chinese proposals be combined into one project, a third option to build the (1.6 million barrel a day) pipeline to Daqing and then extend it to Nakhodka."
Extending the network eastward is by no means the consensus. Prime Minister Mikhail Kasyanov opened a cabinet meeting last month with the confident - but speculative - declaration that there is enough oil in Siberia to justify a pipeline. Russia's Energy Minister, Igor Yusufov, observed correctly that, in the absence of sufficient exploration, oil and gas reserves in Siberia and the Far East, pegged at 1 billion tons, are, at best, guesstimates. If these are smaller than projected, the eastern thrust would prove to be a costly error.
More than $12 billion are needed in order to explore the vast swathe and to develop it to a profitable level of production - about 100 million tons a year by 2020. The pipelines will funnel 70-80 million tons of crude and 30 billion cubic meters of natural gas a year to Asian buyers.
Still, Russia cannot ignore the Asian markets, nor can it wait a decade or two to avoid commercial risks. Last week, Russia's Energy Ministry concluded the negotiation of a 10-year collaborative effort with Japan involving the construction of oil and gas pipelines, the development of hydrocarbon fuel reserves in Siberia and other projects.
Yesterday, Russian Ambassador to China, Igor Rogachev, told Interfax, the Russian news agency, that "in the past three years, the dynamic growth of merchandise turnover (between Russia and China led to a) volume (of) close to $12 billion last year. This year the volume of bilateral trade grew 37 percent for the first two months and exceeded $2 billion."
Russian exports to China since the beginning of the year soared by 27 percent and Russian imports by 62 percent. China is an avid consumer of Russian electricity generation, aviation, space, laser, and nuclear technologies. Russian firms made inroads into the construction of Chinese hydroelectric plants and railways.
The two countries have "plans for the construction of the Russia-China oil pipeline, and delivering up to 30 million tons of oil a year in it, and a gas pipeline from eastern Siberia to the northeast of (North Korea), and to consumers in third countries". Russia is constructing "a number of major, modern facilities ... in China, (including) the first and second (generating) units at the Tianwan nuclear power plant". China has also signed a contract to buy Russian Tu-204 civil aircraft.
Nor is the cooperation limited to heavy or military industry, explained the Ambassador:
"Agreements between Chinese and Russian companies that provide for the assembly in Russia color televisions and household air conditioners are being successfully implemented."
Twelve years after the demise of communism, Russia is regrouping. It is patching the torn fabric of its diplomacy. In the best American tradition, it is leveraging its growing pecuniary clout - now that it is poised to become the world's leading energy producer. It is reorienting itself - emphasizing Asia over Europe. It is building new bridges and forming new alliances, both commercial and strategic.
As long as these serve the interests of the sole superpower - as may be the case with North Korea - Russia's revival as an important regional player is tolerated. But, following its sudden swing to the Franco-German camp in the run-up to the Iraqi campaign, it is on probation. Should it engage in anti-American activities, it may find that American patience and tolerance are rather strained.
Correspondence with Antonia Colibasanu, Strafor Strategic Forecasting, April 2007
Russia' interest in North Korea as a potential energy market is limited. It views the North as China's soft belly. Russia regards the USA as a superpower on the decline. American gains in Central Asia are being slowly rolled back through a combination of Russian soft power incentives and interventions, either directly or by proxy. America's standing in Europe is shaky owing to the Iraq War and to Russia's growing role as energy supplier. Granted, the USA is still dominant and will likely remain so in the next 20-30 years. But, the writing is on the geopolitical wall.

Russia will soon face one formidable historic foe: China. It must confront and contain China both in Asia and in Africa. Russia will seek to destabilize both regions by competing with China through the provision of foreign aid, military assistance, political support, clandestine activities, and even open confrontation.

North Korea is an important arena because it is one of three places where there is a confluence of interests: America's, Russia's, and China's. Iran is another. Russia would seek to lend its support to the highest bidder (which, at the moment, is the USA).

Russia naturally leverages its mineral wealth to achieve its geopolitical goals. Hence the seeming interest in energy projects in that part of the peninsula. Russia simply has nothing else to offer (except arms).
---
Also Read:
Russia Straddles the Euro-Atlantic Divide
Russian Roulette - The Security Apparatus
---
Copyright Notice
This material is copyrighted. Free, unrestricted use is allowed on a non commercial basis.
The author's name and a link to this Website must be incorporated in any reproduction of the material for any use and by any means.
---
Internet: A Medium or a Message?
Malignant Self Love - Narcissism Revisited
Frequently Asked Questions about Narcissism
Write to me: palma@unet.com.mk or narcissisticabuse-owner@yahoogroups.com