Germany's Rebellious Colonies in Central Europe
By: Dr. Sam Vaknin
Also published by United Press International (UPI)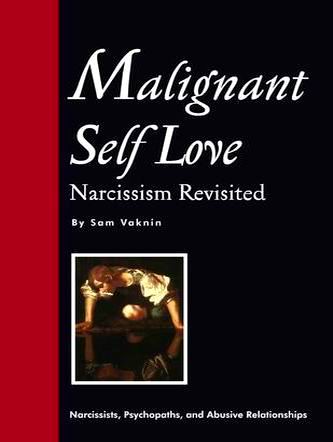 Malignant Self Love - Buy the Book - Click HERE!!!
Relationships with Abusive Narcissists - Buy the e-Books - Click HERE!!!
---
READ THIS: Scroll down to review a complete list of the articles - Click on the blue-coloured text!
Bookmark this Page - and SHARE IT with Others!
---
February 17, 2003
Invited by a grateful United States, the Czech Republic on Saturday sent a representative to meet with Iraqi opposition in Kurdish north Iraq. The country was one of the eight signatories on a letter, co-signed by Britain, Italy, Spain and the two other European Union central European candidate-members, Poland and Hungary, in support of US policy in the Gulf.
According to The Observer and the New York Times, American troops in Germany - and the billions of dollars in goods and services they consume locally - will be moved further east to the Czech Republic, Poland and the Baltic states. This shift may have come regardless of the German "betrayal". The Pentagon has long been contemplating the futility of stationing tens of thousands of soldiers in the world's most peaceful and pacifistic country.
The letter is a slap in the face of Germany, a member of the "Axis of Peace", together with France and Belgium and the champion of EU enlargement to the east. Its own economic difficulties aside, Germany is the region's largest foreign investor and trading partner. Why the curious rebuff by its ostensible protégés?
The Czech Republic encapsulates many of the economic and political trends in the erstwhile communist swathe of Europe.
The country's economic performance still appears impressive. Figures released yesterday reveal a surge of 6.6 percent in industrial production, to yield an annual increase of 4.8 percent. Retail sales, though way below expectations, were still up 2.7 percent last year. The Czech National Bank (CNB) upgraded its gross domestic product growth forecast on Jan 30 to 2.2-3.5 percent.
But the country is in the throes of a deflationary cycle. The producer price index was down 0.8 percent last year. Year on year, it decreased by 0.4 percent in January. Export prices are down 6.7 percent, though import prices fell by even more thus improving the country's terms of trade.
The Czech koruna is unhealthily overvalued against the euro thus jeopardizing any export-led recovery. The CNB was forced to intervene in the foreign exchange market and buy in excess of 2 billion euros last year - four times the amount it did in 2001. It also cut its interest rates last month to their nadir since independence. This did little to dent the country's burgeoning current account deficit, now at over 5 percent of GDP.
Unemployment in January broke through the psychologically crucial barrier of 10 percent of the workforce. More than 540,000 bread earners (in a country of 10 million inhabitants) are out of a job. In some regions every fifth laborer is laid off. There are more than 13 - and in the worst hit parts, more than 100 - applicants per every position open.
Additionally, the country is bracing itself for another bout of floods, more devastating than last year's and the ones in 1997. Each of the previous inundations caused in excess of $2 billion in damages. The government's budget is already strained to a breaking point with a projected deficit of 6.3 percent this year, stabilizing at between 4 and 6.6 percent in 2006. The situation hasn't been this dire since the toppling of communism in the Velvet Revolution of 1989.
Ironically, these bad tidings are mostly the inevitable outcomes of much delayed reforms, notably privatization. Four fifths of the country's economy is alleged to be in private hands - a rate similar to the free markets of Estonia, Slovakia and Hungary. In reality, though, the state still maintains intrusive involvement in many industrial assets. It is the reluctant unwinding of these holdings that leads to mass layoffs.
Yet, the long term outlook is indisputably bright.
The ministry of finance forecasts a rise in the country's GDP from 59 percent to 70 percent of the European Union's output in 2005 - comparable to Slovenia and far above Poland with a mere 40 percent. The Czech Republic is preparing itself to join the eurozone shortly after it becomes a member of the EU in May 2004.
Foreign investors are gung ho. The country is now the prime investment destination among the countries in transition. In a typical daily occurrence, bucking a global trend, Matsushita intends to expand its television factory in Plzen. Its investment of $8 million will enhance the plant's payroll by one tenth to 1900 workers. Siemens - a German multinational - is ploughing $50 million into its Czech unit. Siemens Elektromotory's 3000 employees export $130 million worth of electrical engines annually.
None of this would have been possible without Germany's vote of confidence and overwhelming economic presence in the Czech Republic. The deteriorating fortunes of the Czech economy are, indeed, intimately linked to the economic stagnation of its northern neighbor, as many an economist bemoan. But this only serves to prove that the former's recovery is dependent on the latter's resurrection.
Either way, to have so overtly and blatantly abandoned Germany in its time of need would surely prove to be a costly miscalculation. The Czechs - like other central and east European countries - mistook a transatlantic tiff for a geopolitical divorce and tried to implausibly capitalize on the yawning rift that opened between the erstwhile allies.
Yet, Germany is one of the largest trading partners of the United States. American firms sell $24 billion worth of goods annually there - compared to $600 million in Poland. Germany's economy is five to six times the aggregated output of the EU's central European new members plus Slovakia.
According to the New York Times, there are 1800 American firms on German soil, with combined sales of $583 billion and a workforce of 800,000 people. Due to its collapsing competitiveness and rigid labor laws, Germany's multinationals relocate many of their operations to central and east Europe, Asia and north and Latin America. Even with its current malaise, Germany invested in 2001 $43 billion abroad and attracted $32 billion in fresh foreign capital.
Indeed, supporting the United States was seen by the smaller countries of the EU as a neat way to counterbalance Germany's worrisome economic might and France's often self-delusional aspirations at helmsmanship. A string of unilateral dictates by the French-German duo to the rest of the EU - regarding farm subsidies and Europe's constitution, for instance - made EU veterans and newcomers alike edgy. Hence the deliberate public snub.
Still, grandstanding apart, the nations of central Europe know how ill-informed are recent claims in various American media that their region is bound to become the new European locomotive in lieu of an aging and self preoccupied Germany. The harsh truth is that there is no central European economy without Germany. And, at this stage, there is no east European economy, period.
Consider central Europe's most advanced post-communist economy.
One third of Hungary's GDP, one half of its industrial production, three quarters of industrial sales and nine tenths of its exports are generated by multinationals. Three quarters of the industrial sector is foreign-owned. One third of all foreign direct investment is German. France is the third largest investor. The situation is not much different in the Czech Republic where the overseas sales of the German-owned Skoda alone account for one tenth the country's exports.
The relationship between Germany and central Europe is mercantilistic. Germany leverages the region's cheap labor and abundant raw materials to manufacture and export its finished products. Central Europe conforms, therefore, to the definition of a colony and an economic hinterland. From a low base, growth there - driven by frenzied consumerism - is bound to outstrip the northern giant's for a long time to come. But Germans stands to benefit from such prosperity no less than the indigenous population.
Aware of this encroaching "economic imperialism", privatization deals with German firms are being voted down throughout the region. In November, the sale of a majority stake in Cesky Telecom to a consortium led by Deutsche Bank collapsed. In Poland, a plan to sell Stoen, Warsaw's power utility, to Germany's RWE was scrapped.
But these are temporary - and often reversible - setbacks. Germany and its colonies share other interests. As The Economist noted correctly recently:
"The Poles may differ with the French over security but they will be with them in the battle to preserve farm subsidies. The Czechs and Hungarians are less wary of military force than the Germans but sympathize with their approach to the EU's constitutional reform. In truth, there are no more fixed and reliable alliances in the EU. Countries will team up with each other, depending on issue and circumstances."
Thus, the partners, Germany and central Europe, scarred and embittered, will survive the one's haughty conduct and the other's backstabbing. That the countries of Europe currently react with accommodation to what, only six decades ago, would have triggered war among them, may be the greatest achievement of the Euro-Atlantic enterprise.
The Refugee Crisis in 2015
The civil war in Syria is 5 years old. The conflict with ISIS is 3 years old. Close to 5 million refugees left the borders of these countries and settled in camps in Turkey, Lebanon, and Jordan. Europe was not considered by these refugees as a realistic destination because of the distance, the numerous borders one had to cross, and the tight border controls on the outer periphery of the EU.
All this suddenly changed when Germany announced, out of the blue, that it is willing to accept up to 850,000 refugees and asylum seekers, mainly from Syria. This shocking upheaval in long-standing policies of the EU was not coordinated with other EU members. It led to a wave of 450,000 migrants and refugees fleeing the camps and entering the EU via Greece, Macedonia, Serbia, Hungary, and Croatia. Immigrants are now putting pressure on Turkey to open up its land borders and allow crossing to Greece and Bulgaria. Millions more are on the way: the genie is out of the bottle.
Why did Germany do this? Why did it embark on this act of brinkmanship? Why is it playing with the fate of the Schengen Agreement? Why is it endangering the free movement of people across borders, one of the pillars of the EU?
Germany always regarded central and eastern Europe, including the Balkans, as its economic hinterland. These "colonies" - especially Czechoslovakia, Hungary, and Croatia - provided Germany with cheap manpower and ready export markets. They followed Germany's economic and political lead. But over the past 5 years things have changed: as the region grew more prosperous and stable, workers no longer migrated to Germany. With an aging population, Germany faces immense labor shortages and a fundamental threat to its pension system. Young migrants may close these gaps and allow Germany to florish again.
Additionally, lately the "colonies" have been rebellious: they have defied Germany on several important geopolitical issues, most notably Ukraine and the Greek debt crisis. Germany needs to teach them a lesson of who is boss, who is top dog. Germany wants to remind the likes of Hungary and Greece that they are still living off German largesse, not to say charity. The EU IS Germany: monetarily, fiscally, and politically. Some members have forgotten this basic fact. Germany is using the refugee crisis to remind them that it can play havoc with their economies and destinies if they don't comply with and conform to German policies, demands, and interests.
---
Also Read:
The EU and NATO - The Competing Alliances
---
Copyright Notice
This material is copyrighted. Free, unrestricted use is allowed on a non commercial basis.
The author's name and a link to this Website must be incorporated in any reproduction of the material for any use and by any means.
---
Internet: A Medium or a Message?
Malignant Self Love - Narcissism Revisited
Frequently Asked Questions about Narcissism
Write to me: palma@unet.com.mk or narcissisticabuse-owner@yahoogroups.com