Turkey's Losing Streak during the Iraq War
By: Dr. Sam Vaknin
Also published by United Press International (UPI)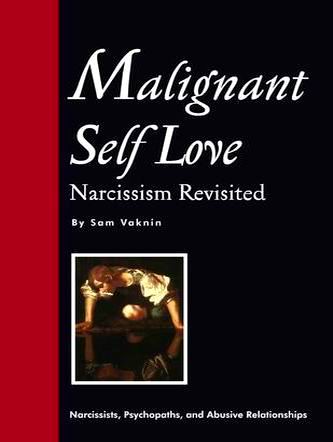 Malignant Self Love - Buy the Book - Click HERE!!!
Relationships with Abusive Narcissists - Buy the e-Books - Click HERE!!!
---
READ THIS: Scroll down to review a complete list of the articles - Click on the blue-coloured text!
Bookmark this Page - and SHARE IT with Others!
---
March 27, 2003
In emphasizing its "special relationship" with Turkey, the United States conveniently overlooked the fact - confirmed yet again by a recent Pew Global Attitudes Project survey - that 84 percent of Turks view America "unfavorably".
According to the Anadolu news agency, the Chairman of the Union of Chambers and Commodity Exchanges in Turkey, Rifat Hisarciklioglu, cajoled his countrymen on Monday to rid themselves of their dependence on "foreign" assistance - common euphemism for handouts from America and, as the Turks firmly believe, its long arm, the International Monetary Fund.
A country's foreign policy stature, he averred, is conferred by its domestic product. Somewhat implausibly, he pegged Turkey's war-related damages this year at $16.2 billion and between $70-150 in the following decade. It will have to resort to more expensive alternative sources of oil. Tourism, its second largest foreign exchange earner, will wither.
If true, Turkish refusal to be used by U.S. troops as a launching pad for a second, northern, Iraqi front - was nothing short of suicidal.
Turkey could have ended up with $30 billion in sorely needed aid and loan guarantees - now reduced, perhaps, to a mere $8.5 billion in commercial debt in return for overflight rights. Moreover, future IMF aid and even disbursements from an existing standby agreement are in jeopardy.
Last year, at the behest of the United States, Turkey received another dollop of $17 billion in multilateral funds to shore up its ailing economy. According to the Washington Post, it already owes the Fund five times the ordinary borrowing limit under the lending agency's rules.
The country's finances are in dire straits. Its foreign debt catapulted from $50 billion in the wake of the first Gulf war - to more than $130 billion in the run-up to the second. The government's economic policies are still founded on the defunct assumption that U.S. aid will be allotted, despite Turkey's denial of service.
Inflation, at more than 25 percent, is rising as are real interest rates - at 30 percent above inflation - and an already unsustainable $95 billion in domestic public debt, a sizable chunk of it extremely short term. Financial markets and the currency are plummeting. The yield on Turkish bonds is a stratospheric 70-80 percent. An incredible three quarters of the budget are earmarked for debt repayments.
The country should service $80 billion in obligations in the remainder of this year. Not surprisingly, Standard and Poor's is contemplating a lowering of Turkey's country rating, currently below investment grade at B1. Fitch went ahead and reduced Turkey's rank to B minus with a negative outlook to boot - akin to destitute and near-default Moldova.
According to Stratfor, the strategic forecasting consultancy, risk premiums on Turkish treasuries leaped 90-122 basis points on March 17 alone - to 9.5 percent above comparable U.S. bonds. This spread narrowed by 0.85 percent the following day when Turkey came up with the offer to allow U.S. planes to make use of its air space.
Closer integration with the European Union, warned EU enlargement commissioner, GŁnter Verheugen, will be adversely affected by any unilateral Turkish move in north Iraq. The acrimonious breakdown of reunification talks between the Greek and Turkish-sponsored parties in Cyprus did not help either.
Turkey has been allocated $1.1 billion by the EU as pre-accession aid. Unruly behavior on its part may endanger this carrot as well. To complicate matters further, America may drop its staunch political and pecuniary support for the Baku-Ceyhan Main Export oil Pipeline (MEP).
Nor is the domestic situation less ominous.
The new, hitherto popular, prime minister, Recep Tayyip Erdogan, vowed on Sunday to "carefully and diligently" implement the IMF's agonizing austerity program which calls for spending cuts of $2 billion by the end of the month, the privatization of the tobacco and alcohol monopolies and tax reform. The 2003 budget envisages a primary surplus of 6.5 percent of gross national product. It aims to raise revenues by $5 billion and cut expenditure by $3 billion.
Such prescriptions ill-fit with promises to help the poor and fiscally boost growth. But a mid-April loan tranche of $1.6 billion - of the $3.5 billion left to be disbursed - is dependent on strict adherence. Nor is a new agreement with the IMF in the offing without considerable U.S. pressure or its implicit guarantee, both now unlikely.
The threat of dispatching troops to northern Iraq is Turkey's last, desperate, card in a depleted deck. To avoid this cataclysmic scenario, the United States may yet, teeth gnashing, revive the moribund economic aid package it has seethingly withdrawn. The alternative is an Argentina-style default with a shock wave cruising through a volatile and ignitable Middle East - or a military dictatorship in Ankara.
---
Also Read:
God's Diplomacy and Human Conflicts
The Economies of the Middle East
---
Copyright Notice
This material is copyrighted. Free, unrestricted use is allowed on a non commercial basis.
The author's name and a link to this Website must be incorporated in any reproduction of the material for any use and by any means.
---
Internet: A Medium or a Message?
Malignant Self Love - Narcissism Revisited
Frequently Asked Questions about Narcissism
Write to me: palma@unet.com.mk or narcissisticabuse-owner@yahoogroups.com