The Eastern League
Football in Eastern Europe
By: Dr. Sam Vaknin
Also published by United Press International (UPI)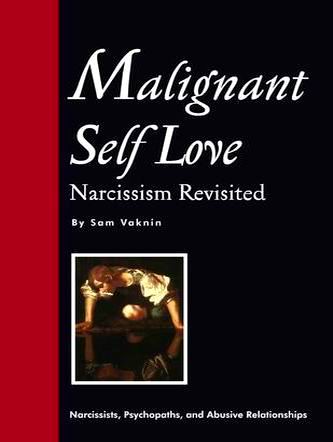 Malignant Self Love - Buy the Book - Click HERE!!!
Relationships with Abusive Narcissists - Buy the e-Books - Click HERE!!!
---
READ THIS: Scroll down to review a complete list of the articles - Click on the blue-coloured text!
Bookmark this Page - and SHARE IT with Others!
---
March 3, 2003

The Champions League is a rich man's club, complain football teams from nine south and east European countries. They are bent on setting up an alternative dubbed the "Eastern League". The revolt is led by Dinamo Bucharest and Greece's Olympiakos Pireu and has been joined by 14 other clubs:

Steaua and Rapid from Romania, The Turkish Galatasaray Istanbul and Besiktas PAOK Salonic of Greece, the Serbian Steaua and Partizan Belgrade, Hajduk Split from Croatia, the Cyrpiot Apoel Nicosia, Maribor from Slovenia, the Bulgarian teams TSKA Sofia and Levski Sofia and the Ukrainian contributions of Shakhtor Donestk and Dinamo Kiev.

It is partly about pride and partly about money.

In the past decade eastern footballers, trounced by well-heeled competitors from the West, consistently failed to qualify to participate in the Union of European Football Associations Cup and the Champions League games. This translates into a loss of up to a million dollars per team per year as they miss out on lucrative advertising and broadcasting deals when they are matched against giants from Spain, Germany, Italy, or even England.

The Eastern League is not a done deal, though. It first has to be voted on and recognized by both the Federation of International Football Associations and UEFA, the world and European football federations, respectively. This may prove to be a tall order. The game is still organized as an old-fashioned cartel, with each regional association envious of its market share and clout.

Still, football in the eastern nether regions is in dire straits. As its economics worsen - the inventiveness of managers and players alike blossoms. in January, the Bulgarian Levski club offered, with great fanfare, 250,000 of its shares to fans, aiming to break the Guinness Book of Records entry of Manchester United.

It was promptly castigated for ripping off the innocent. The "free" shares, found out embittered takers, came attached to a season's ticket at full price. Alternatively, would be shareholders were asked to purchase a club membership for $25 - a few days wages in the impoverished country. Quoted by the newswires Presstext.Europe and Newsfox, a Levski official Todor Batkov said that "real fans must give and not take from the club".

Football teams in the former communist countries realize that it is either big time or no time at all.

Romanian club Universitatea Craiova has recently courted Paul Gascoigne, a British asset known more for his exploits off-field than for anything he has accomplished on it. The figure floated was $170,000 - a fortune in Romanian terms, where the average annual intake is rarely about $2000.

Omnipotent president Islam Karimov of Uzbekistan granted immediate citizenship - by a constitutionally dubious presidential decree - to Bulgarian football striker Georgi Georgiev and defender Alexsi Dionisiev. This allowed them to keep their Bulgarian passports even as they played for the host country in the World Cup.

Football has always been about politics. Violence inspired by virulent nationalism often vents itself most visibly in bilateral matches.

In a typical case last year, three police officers were wounded and nine Bosnian Serb fans were detained in the wake of a riot following the first football match since 1992 between Borac from Republika Srpska and Zeleznicar from Sarajevo. The Muslim-Croat team and fans required police escort out of Banja Luka to escape the wrath of the local yobs. Borac had to play two games to empty stadiums and part with $1500 in fines.

The Bosnian Football Federation - representing 14 clubs from the Croat-Muslim parts of the divided country - teamed up in May last year with 6 counterparts in Republika Srpska. They formed a joint league and a common professional association. Moreover, the two entities already fielded a joint team in the Olympic games in 2000 and maintain a single basketball federation. Yet, even this apparent reconciliation failed to prevent the outpouring of hostilities.

Nor is football-related aggression confined to zealous nationalists. Slovak fans taunted black English players Emile Heskey and Ashley Cole with racist slogans in October last year. The vast majority of the crowd - and the medical teams on the sidelines - balefully recited "monkey, monkey" at the top of their lungs for minutes on end.

Quoted by Radio Free Europe/Radio Liberty, Michal Vesecka, a research fellow with the Slovak Institute for Public Affairs, linked the abuse to problems in cultural development and identity:

"Slovakia is a country that is the most ethnically heterogeneous in Central Europe, but the 'culture of tolerance' is not as well developed [here] as in the European Union, or even with respect to neighboring countries like the Czech Republic and Hungary ... [Slovakia] is still a country that is trying to solve its own identity problem, and precisely [during] such times, the people are relatively aggressive toward those people who are different."

Add to this combustible mixture crumbling economies and all-pervasive disillusionment and the spillover to football is hardly a surprise. The game is an inseparable part of daily life in many of these polities where life is unbearably drab, economic opportunities are rare and cultural diversions even scarcer.

For instance, football associations offer a cornucopia of sinecures to cronies and relatives of all degrees and colors. Hence the high turnover and ubiquitous venality which characterize these murky bodies.

Both UEFA and FIFA have warned the Azerbaijan Football Federation Association that it must settle a five years old simmering dispute or else face the suspension of all financial aid and, ultimately, expulsion. AFFA's president Fuad Musaev refuses to go, despite pressure from the government above and at least nine clubs below. This resulted in a boycott by said disgruntled of the national football championship and a feeble attempt to organize an alternative.
---
Copyright Notice
This material is copyrighted. Free, unrestricted use is allowed on a non commercial basis.
The author's name and a link to this Website must be incorporated in any reproduction of the material for any use and by any means.
---
Internet: A Medium or a Message?
Malignant Self Love - Narcissism Revisited
Frequently Asked Questions about Narcissism
Write to me: palma@unet.com.mk or narcissisticabuse-owner@yahoogroups.com