Macedonia's Augean Stables
or: Don't Hurry to Invest in Macedonia
By: Dr. Sam Vaknin
Also published by United Press International (UPI)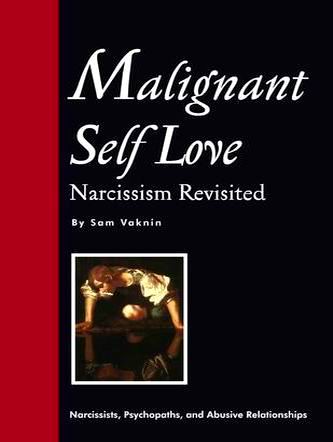 Malignant Self Love - Buy the Book - Click HERE!!!
Relationships with Abusive Narcissists - Buy the e-Books - Click HERE!!!
---
READ THIS: Scroll down to review a complete list of the articles - Click on the blue-coloured text!
Bookmark this Page - and SHARE IT with Others!
---
Written October 28, 2002
Updated January 2007
In the near past, Macedonia seemed to have been bent on breaking its own record of surrealism. While politicians in other countries in transition from communism and socialism strive to be noticed for not stealing, their Macedonian counterparts, without a single exception, aim to steal without being noticed.
The previous VMRO-DPMNE government (1999-2002), in which Nikola Gruevski, the current Prime Minister, served as Minister of Finance, plundered the country shamelessly. The local papers accused then outgoing prime minister, Ljubco Georgievski - a virtual pauper when he attained power - of owning land and a residential building in the capital's most expensive neighborhood. The erstwhile Minister of Defense, Ljuben Paunovski, was recently sentenced to 42 months in prison for his pecuniary shenanigans during his tenure. Another leading figure, the former Minister of interior, Ljube Boskovski, is in the dock in the Hague on war crime charges.
Inevitably, VMRO-DPMNE lost power to the SDSM in the heated elections of 2002 and then fractured as its new leader, Gruevski, purged the old guard and installed his own cohorts everywhere.
Then prime minister designate, Branko Crvnkovski (the country's current President whose legitimacy is contested by the Gruevski government), vowed to learn from his party's (SDSM) past mistakes when they venally ruled the land until 1998. In a sudden and politically-motivated resurrection, the high court began scrutinizing the "Okta" deal: the opaque sale of the country's loss-making refinery to the Greeks in 1999. Heads will roll, promised both the election victors (the SDSM) and their Western sponsors. Nothing happened.
The country's current Governor of the Central bank and then minister of finance, Petar Goshev, a former socialist high-level functionary known for his integrity, announced that his top priority would be to eradicate corruption by instituting structural and legal reforms. His newfound socialist partners - he headed a center-right outfit - found this bizarre ardor unpalatable and promptly kicked him out of office.
Four years later, with Georgievski relegated to the political wasteland, Crvnkovski ensconced in the presidential suite, and his successor, Buckovski a resounding failure and subject to a highly politicized criminal investigation, Gruevski's ascent in 2006 was all but secure. It was the SDSM's turn to crumble acrimoniously amid a virulent contest for its leadership. It has never recovered and Macedonia has had no viable opposition ever since.
Macedonia's post-electoral euphoria faded, in July 2006, into arduous coalition-building negotiations replete with arm-twisting by the worried representatives of the "international community".
The country's new VMRO-DPMNE Prime Minister, Nikola Gruevski (b. 1970), excluded from his government the party that won the majority of Albanian votes because of its roots in the much-hated Albanian NLA, National Liberation Army, the instigator of the 2001 near-civil-war. Albanian factions clashed in a chilling reminder of the country's inter-ethnic fragility.
To add to Macedonia's precarious standing, its greenhorn Minister of Foreign Affairs, Antonio Milososki, engaged in intermittent - and utterly avoidable - spats with its neighbor and biggest foreign investor, Greece, virtually guarantee delayed accession to both NATO and the European Union, the much ballyhooed strategic goals of the current administration. Milososki adopted a similarly belligerent and ill-informed stance against Bulgaria, another flanking polity and the newest member of the coveted European club.
Where the government claims great strides is in its uncompromising stance against all forms of malfeasance and delinquency in both the public and the private sectors. From the army to various municipalities, scandals erupt daily in an atmosphere often bordering on a frenzied, media saturated, witch-hunt.
Gruevski is alleged to have rejected a bribe of 3 million euros (c. 4 million USD) offered to him by a Serb firm. Mysteriously, the alleged perpetrators were never persecuted. Gruevski's government embarked on highly publicized campaigns against illegal construction (the "urban mafia"), the bribing of medical doctors, and other festering nests of corruption.
Alas, Gruevski himself appointed members of his family and innumerable political hacks to senior government positions in a series of blatant acts of nepotism and cronyism decried by the European Union and other watchdogs. Consequently, with one exception (Zoran Stavreski, the talented vice-premier), the government in all echelons is largely made up of utterly inexperienced operators. Plus ca change.
Politics, venality, and terrorism are the sole venues of social mobility in this tiny, landlocked, country of 2 million impoverished people. Immediately following their insurgency, the former terrorists of the Albanian National Liberation - courtesy of Western pressure and the Albanian voters - occupied crucial ministries with lucrative opportunities of patronage of which they are rumored to have availed themselves abundantly.
Comic relief is often provided by bumbling NGOs, such as the International Crisis Group. In 2001, its representative in Macedonia, Edward Joseph, went to Prilep to conduct an impromptu investigation of the thriving cigarette smuggling trade. Posing to the cameras he declared that only the local leaf-rolling plant was not involved in this pernicious line of work.
Macedonia is a hub of expats and consultants in the Balkans. Ante Markovic, an Austria-based former Yugoslav prime minister, who served as an oft-criticized economic advisor to the government until he was dumped, sued Macedonia for $1 million. In 2001-3, the youthful former minister of finance, Nikola Gruevski, was asked by USAID, on behalf of the Serbian-Montenegrin government, to serve as its consultant on matters of reform of the financial system. The author of this article acted as Economic Advisor to Georgievski's government and, later, to Gruevski himself.
But to no avail. The country is a shambles. In the wake of a civil war, the official unemployment rate is 31-35 percent. Close to 70,000 people work in the bloated central and local administrations. The trade deficit is an unparalleled 17 percent of GDP. In 2001, the budget deficit climbed to 5 percent, though it was since halved.
"The Heritage Foundation" has consistently ranked Macedonia 95-97 out of 155 countries in terms of economic freedom. The country is "mostly unfree" it correctly concludes in its reports, though it cites sometimes erroneous data. A moderate level of trade protectionism, low tax rates, moderate inflation, a moderate burden of the government, moderate barriers to capital flows and foreign investment, and moderate interference in the economy are offset by a dysfunctional banking system, intervention in wages and prices, low level of protection of property, a high level of regulation, and a very high level of activity of the black market.
Owing to the IMF's misguided emphasis on exchange rate stability, the currency is inanely overvalued. The manufacturing sector has all but evaporated. Industrial production declined by a vertiginous 20 percent in August 2002 compared to the average the year before - or by 11 percent year on year. The trend has not been reversed since.
Macedonian steel is exempt from the latest bout of American protectionism, but not so its textile industry. Europe is fending off the country's agricultural products. People make their meager and desultory living catering to the needs of an ever-expanding international presence or dabbling in illicit activities. Piracy of intellectual property, for instance, is thought to yield c. 1 percent of GDP.
Close to half the population is under the poverty line. The number of welfare cases increased by 70 percent between 1994 and 2002. Generous and incessant multilateral and bilateral credits sustain the faltering economy (and line politicians' ever-deepening pockets). The country is alternately buffeted by floods and droughts. There has been only one day of rain in all of January 2007.
In a much-touted donor conference after the 2001 skirmishes, the pledges amounted to a whopping 15 percent of GDP. Then governor of the central bank, Ljube Trpski (currently detained for his role in a murky affair involving the country's foreign exchange reserves), cheerfully predicted that these handouts will cover the gaping hole in the balance of payments.
Macedonia also received 7.5 percent of the gold reserves of the former federated Yugoslavia of which it was a component. At between $700 million and one billion USD net, foreign exchange reserves are at an all-time high. Macedonia has recently decided to prepay its $104 million debt to the Paris Club creditors.
Both the IMF and the World Bank, who did their best to obstruct the previous VMRO-DPMNE government in its last few months in power, promised a speedy return to business as usual. An hitherto elusive standby arrangement is likely to be concluded by the end of the year. World Bank funds, frozen in material breach of its written contracts with the state, will flow again. The EU promised development funds if the new government acts in a "European spirit" - i.e., obeys the diktats of Brussels.
The incoming administration is likely to enjoy a period of grace with both the trade unions and international creditors. Strikes and demonstrations by dispossessed miners and underpaid railways workers have waned. But Macedonia joined the WTO in 2002 and will thus be forced to open even more to devastating competition. Labor unrest is likely to re-erupt soon.
Foreign investment in the country mysteriously wanes and waxes - some of it laundered money reinvested in legitimate businesses. The government is doing a great job of building up the image of Macedonia as an FDI (Foreign Direct Investment) destination. But public relations and perceptions management must be followed by palpable actions and the new government is woefully short on concrete steps. It talks the talk but hitherto does not walk the walk.
The government's attempts to attract foreign investors by introducing lower taxes may backfire: studies clearly evince that multinationals worry less about taxation and more about functioning institutions, a commodity that Macedonia is irreparably short of. Moreover, vanishingly lower taxes signal desperation and Macedonia indeed sounds more desperate than confident. No one wants to buy the country's leading bank, long on offer. Only one contender (Mobilkom Austria) entered a bid for Macedonia's third operator cellular network licence.
On a few occasions, domestic firms, using international fronts, have bid for local factories, such as the textile plant "Astibo". The national payment card project has been guzzled by two banks incestuously close to the outgoing ruling party, VMRO-DPMNE.
But there are real investments, too. The capital's central heating utility was purchased by a unidentified French energy outfit, announced the general manager. The utility's shares were listed in the Athens stock exchange. The Macedonian construction firm "Granit" will build a $59 million highway in Ukraine, with which Macedonia enjoyed an unusually cordial relationship, to American chagrin. Johnson Controls and others are eying a string of free trade zones and infrastructure projects (dams, roads, railways, oil pipeline). A much hyped Vardar Silicone Valley is in the works.
The contentious census in the first two weeks of November 2002, a part of the "Ohrid Framework Agreement" which ended the internecine fighting the year before, was conducted fairly. The count showed that Albanians make c. one quarter of the population rather than one third, as most Albanians spuriously insisted.
But, with Kosovo's independence looming across the border, the restive Albanians are likely to coerce the enfeebled Macedonia into translating this numerical reality into political and economic clout. The Macedonians are likely to resist. The West will intervene. Macedonia is facing a hot spring and a sizzling summer.
---
Happy Birthday, Macedonia!
(Written on the occasion of Macedonia's 16th Independence Day, September 8, 2007)
The Republic of Macedonia is 16 years old: an adolescent with the problems and promises that characterize puberty. The country now has a young and dynamic leadership which has succeeded, in one short year, to transform Macedonia's image both domestically and abroad. According to repeated polls, for the first time in two decades, people are optimistic and investors sanguine.
But there are troubling currents afoot. Macedonia is undergoing a worrisome change of character. If not reversed, these malignant processes will backfire and Macedonia's hopes will be cruelly dashed. Under Nikola Gruevski, Macedonia, for the first time, stands a chance of becoming a prosperous member of Europe and the international community. Its history of self-destructive self-defeating behavior can be avoided.
Macedonians would do well to learn from the experience of the countries of Central Asia and the Caucasus described in the following article.
*The following article was originally written about the countries of Central Asia and the Caucasus.*

All the countries in the mutilated post-Communist parts of Europe inevitably ended up poor. Yet, as opposed to their neighbors, some polities failed to alleviate their misery or ameliorate their dire predicament. The denizens of these states are not only impoverished - they also feel like losers and failures.

To avoid confronting such unpalatable truths and to fend off a tormenting self-image, the citizenry of these places developed a host of psychological defense mechanisms.

1. Magical Thinking

The belief in a fantastic world in which miracles occur, saviors materialize, one is immune to the consequences of one's inaction, and all ends well, regardless of current realities.

The leaders of such countries provide their voters with fairy tales and grandiose fantasies about multi-billion dollar investments, which typically never materialize. Worse still, this obsessive preoccupation with deus-ex-machina salvation-by-outsiders detracts from and distracts the scarce human resources at the disposal of the government.

As a result, the authorities neglect to tackle the most pressing problems facing their nation: unemployment, dysfunctional institutions, and venality. In the meantime, asset bubbles - both in real estate and in the bloated and much-manipulated stock exchange - imperil the country's financial system.

2. Messianic-Religious Leadership

From the Caucasus to the republics of former Yugoslavia, leaders of economically decrepit countries in the region present themselves as either Messiah-like saviors or martyrs to the cause, hounded by a "hate-filled and jealous" opposition, or victimized by outside forces. Such leaders ostentatiously "dedicate themselves" to the nation, forsaking a private life or worldly pleasures.

Their subjects crave for honest and hard-working leadership and so hungrily succumb to the allure of ceaseless media campaigns, which border on a personality cult. They suspend their disbelief and dispense with rationality. The Dear Leader becomes the focal point of their hopes and dreams while other institutions - parliament, the judiciary, and the media - shrink and wither.

Often, this populist worship results in an authoritarian regime that gradually, almost imperceptibly replaces consensus politics. The Beloved Leader keeps paying lip service to democracy and functioning institutions, but effectively, he contemptuously ignores them. He purges the civil service, staffing it with cronies and relatives, and he treats the opposition as traitors and enemies of the state.

3. Denial of Reality

From the Caucasus, through Central Asia, to the Balkans and Africa, unable to face the dismal condition of their countries, people choose to simply deny it. Hype and spin and public relations replace real action and substantive reforms. The language itself is subverted: corruption is redefined by the powers that be to exclude blatant nepotism; a mere change of ownership hailed as a revolutionizing foreign investment; promises and plans presented as facts (faits accompli); statistical methodology altered to produce favorable results. Thus, reality is done away with and replaced with fantasy.

4. Aggressive Assertiveness

Rather than accept the fact that the nation's low self-esteem and lack of self-confidence are outcomes of its failures, the leadership reverses cause and effects: the country's repeated failures are now, officially, a RESULT of people's wavering self-esteem and self-confidence. People who doubt the leadership's claims and doctored data "don't believe in the future of the nation, don't believe that (insert the name of the country) can (succeed)." Dissidents are, therefore, branded as pusillanimous traitors.

Thus, everyone is encouraged to adopt a loathsome variant of newfound assertiveness that borders on narcissism and is unpleasantly aggressive. It does not reflect an inner conviction in the real capabilities and skills of the populace. It is merely demonstrative and hyperbolic.
---
Copyright Notice
This material is copyrighted. Free, unrestricted use is allowed on a non commercial basis.
The author's name and a link to this Website must be incorporated in any reproduction of the material for any use and by any means.
---
Internet: A Medium or a Message?
Malignant Self Love - Narcissism Revisited
Frequently Asked Questions about Narcissism
Write to me: palma@unet.com.mk or narcissisticabuse-owner@yahoogroups.com