The Albanian Asylum
By: Dr. Sam Vaknin
Also published by United Press International (UPI)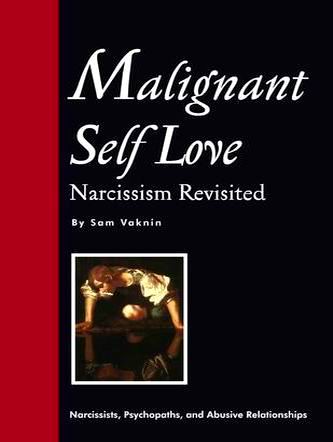 Malignant Self Love - Buy the Book - Click HERE!!!
Relationships with Abusive Narcissists - Buy the e-Books - Click HERE!!!
---
READ THIS: Scroll down to review a complete list of the articles - Click on the blue-coloured text!
Bookmark this Page - and SHARE IT with Others!
---
March 20, 2003
Albania, often accused in the past of harboring unemployed mujaheedin and al-Qaida cells, has offered to contribute 70-75 fighters to Bush's anti-Iraqi "coalition of the willing". Earlier this month, it co-signed the US-Adriatic Charter, enshrining closer cooperation with America, Croatia and Macedonia.
Albania, on the seam between the European Union and wilder territories, is in the frontline. Last week, it turned away at the border a notorious Albanian "troublemaker", now a Swiss resident, Albanian Liberation Army head Gafurr Adili. The British plan to transform it into a centre for asylum seekers - most of them Iraqis - while their claims are being processed. Italy asked Albania on Wednesday to fend off war refugees likely to try to cross over to Western Europe from the Balkan country's coast.
Yet, Albania is far from being an American satellite, the way Macedonia is.
Defying American pressures, it is promoting a free trade agreement with Kosovo, the erstwhile Yugoslav province, now populated almost entirely by Kosovars of Albanian origin. Albanian and Iranian officials on state visit to Tirana last month called for closer economic, trade and international collaboration. An agreement on double taxation was subsequently signed. Albania inked and ratified the statute of the International Criminal Court, much-opposed by the USA.
Albania's economy is no less conflicted. Is it really Europe's poorest, 52 percent agricultural, failed state - or a role model of economic revival and geopolitical responsibility, as some multilaterals would have it?
Tales of horror and lachrymosity abound. According to the CIA's 2002 Factbook, one third of the population is under the poverty line and official unemployment is 17 percent. The Irish charity Cradle has recently collected $90,000 in food and hygiene products from children in 19 primary schools in Waterford to be shipped to the destitute state.
People inhabit shanty towns precariously constructed over toxic dumps - such as the one in Porto Romana, south of Albania's second city, Durres. The United Nations pegged the cleanup costs of this single site at $10 million. A million Albanians fled their homeland to Greece, Italy, Switzerland and Central Europe.
Legislation to protect property rights and facilitate commerce is lacking, the courts are compromised, law enforcement agencies irreparably rotten. Add to this, says the International Crisis Group in a report it released last week, "weak infrastructure, old technology, the fiscal burden (income taxes, value added tax and customs duties), weak implementation of legislation and insufficient financial services for the private sector" - and the following observations of the United Nations Conference on Trade and Development (UNCTAD) make sense:
"Albania receives relatively low levels of FDI flows, even compared to other countries of the Central and Eastern Europe region. Such flows increased quite substantially in recent years however, from a US$ 60 million average in 1993-1999 to US$ 143 million in 2000 and about US$ 200 million in 2001. The 2000 increase in FDI flows has led to an increase in the share of such flows in gross fixed capital formation, from 7% in 1999 to about 20% in 2000. Still, the share of FDI inflows in gross fixed capital formation registered between 1994 and 2000 was 15% on average, far below its 42% peak level in 1993."
But the true situation - accounting for the enormous informal economy, much of it illicit - is substantially different. The International Monetary Fund provided, two weeks ago, a more balanced view, following the conclusion of an Article IV consultation with the authorities:
"Sound financial policies and market reforms during most of the 1990s have fostered growth and macroeconomic stability. Nonetheless, poverty remains pervasive, and the sustainability of growth is dependent on the expansion of tradables, in particular industry and mining. However, investment in these sectors is hindered by a deficient business climate including administrative barriers and electricity shortages."
Though annual economic growth has dwindled from a historic average of 7 percent to 4.7 percent last year, import demand was buttressed by rising foreign investment and $1 billion in private remittances. This, of course, led to a widening trade deficit in both 2001 and 2002 - though the exchange rate is eerily stable.
Tax collection is still sporadic but the fiscal deficit has remained restrained, though high, at 8.5 percent of gross domestic product in 2001 and about 7.5 percent the year after. Total public debt declined to c. 64 percent of GDP from about 72 percent at end-2000, mainly due to generous debt forgiveness by the West.
The trade deficit is an alarming 24 percent of GDP, the current account deficit at almost one tenth of Albania's puny $4.6 billion product. International reserves are at a healthy 5 months of imports, the outcome of unilateral transfers, especially aid, remittances and debt.
Inflation peaked at 7 percent in early 2002 despite some tightening of monetary policy. It has since subsided. The repo rate, though, soared since mid-2001 from 6.5 to 8 percent. But to no avail: currency in circulation continued its vertiginous climb due to sizable panicky deposit withdrawals from the largest two banks early last year. Deposits have been recovering but lackadaisically.
The IMF chastises Albania's government:
"Structural reforms have slowed since mid-2001, with delays in privatization and, since mid-2002, slippage in electricity sector reform. Political changes, together with the weakened global market, hindered the planned mid-2002 sale of the Savings Bank and Albtelekom. While the authorities have made significant progress in reforming the ailing energy sector, drought has caused severe electricity shortages in recent years. Moreover recent slippage in meeting targets for bill collection and losses could prolong the crisis."
Albania's economic Renaissance is evident even in the moribund energy sector. According to Balkan Times, the country's Power and Industry Ministry is poised to approve a $257 million project in the oil sector - on top of $350 million invested in the past 12 years. The country may well become an oil producer - though this will do little to ameliorate its chronic power shortages and blackouts.
The Patos-Marinez well has proven to be surprisingly bountiful. Another $85 million will be invested by the World Bank in a combined-cycle (thermal and fuel) power station at a six-hectare greenfield site north of Vlore adjacent to an offshore oil tanker terminal.
Nor are signs of revival confined to oil. In an ironic reversal of roles, Air Albania dished out c. $3 million on a plane it bought from the bankrupt Australian carrier, Ansett. The recent introduction of a deposit insurance scheme restored some confidence in the banking system. Though only one in ten has a bank account - more than 12 foreign financial institutions opened shop in this country of 3.5 million people.
Construction of everything - from hotels to apartment blocks - is booming, driven by laundered funds from thriving drugs, trafficking and smuggling operations. Albania is one of the fastest growing mobile telephony markets in the world and its transport infrastructure has improved dramatically.
Bank supervision was strengthened, anti money laundering measures introduced, arrears with foreign creditors were largely regularized and an anti-corruption program implemented (by the venal and crime-infested Socialists, thunder the no less tainted opposition). The European Union intends to sign a Stabilization and Association Agreement with Tirana next month.
How can such disparate visions - of penury and resurgence - be reconciled?
As the International Crisis Group has noted, Albania may be making progress economically - but not so socially. It is still politically volatile, permeated by corruption and crime, centered around the capital at the expense of other under-developed regions.
Religious intolerance is growing - the general secretary of the Muslim community was assassinated two months ago. The environment is hopelessly dilapidated, poverty is rampant, destabilizing small weapons ubiquitous and some minorities - notably the Roma - ill-treated.
Albania's neighborhood is equally disheartening. Post-Djindjic Serbia is under an increasingly onerous "emergency" military regime. Montenegro is secessionist. Bloody tensions inside Macedonia between ethnic groups and political camps are mounting. Kosovo is restless. The European Union preoccupied. the United States wants out of the benighted Balkans. Relations with both Greece and Italy are strained.
Albania cannot alter its geographical destiny - but it can reform itself. Its leadership makes all the right noises and, occasionally, the proper moves. But it is a far cry from the fervor of true converts, such as Romania, Croatia, Bulgaria, or even Serbia. Unless Albanians take their own future seriously - no one else will.
---
Also Read:
The Myth of Great Albania - Introduction
The Myth of Great Albania - History - Part I
The Myth of Great Albania - History - Part II
The Myth of Great Albania - History - Part III
---
Copyright Notice
This material is copyrighted. Free, unrestricted use is allowed on a non commercial basis.
The author's name and a link to this Website must be incorporated in any reproduction of the material for any use and by any means.
---
Internet: A Medium or a Message?
Malignant Self Love - Narcissism Revisited
Frequently Asked Questions about Narcissism
Write to me: palma@unet.com.mk or narcissisticabuse-owner@yahoogroups.com