The Skoda Model
By: Dr. Sam Vaknin
Also published by United Press International (UPI)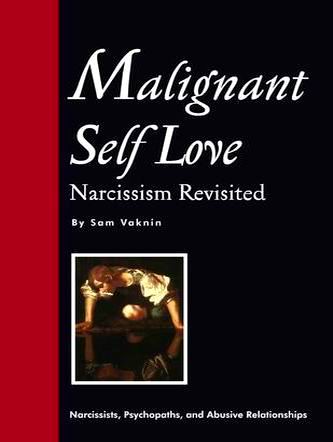 Malignant Self Love - Buy the Book - Click HERE!!!
Relationships with Abusive Narcissists - Buy the e-Books - Click HERE!!!
---
READ THIS: Scroll down to review a complete list of the articles - Click on the blue-coloured text!
Bookmark this Page - and SHARE IT with Others!
---
November 5, 2002
Skoda Auto, the Czech-based carmaker, is completing its transformation from manufacturer of smoke-belching, low-budget, communist-era clunkers to producer of upscale, affordable, BMW-alikes. "Skoda" means in Czech pity or shame - an apt moniker for the company's erstwhile products.
No more. In the British International Motor Show a fortnight ago, Skoda hired supermodel and heir to a chocolate dynasty, Alicia Rowntree, to launch its new Octavia vRS Estate, a 4X4, replete with a turbo-charged 1.8 liter engine producing 180 brake horsepower and a top speed of 146 miles per hour. The hatchback's price tag? Less than $24,000.
Seventy percent of Skoda were purchased from the Czechoslovakian state by Volkswagen in a controversial $650 million privatization in 1991. According to The Economist, Skoda has since tripled its annual production to more than 500,000 vehicles. It now employs directly and indirectly c. 4 percent of the Czech workforce, some 150,000 people. Skoda and its suppliers generate more than $4 billion of combined yearly revenues. Skoda reinvested $2 billion of its cashflow in its manufacturing facilities.
The domestic market accounted for three quarters of Skoda's sales in 1989. It now exports 80 percent of its production to more than 70 countries and constitutes one seventh of all Czech exports. Skoda Auto is a true multinational, with assembly plants in Bosnia, Poland, and India. A deal negotiated by Volkswagen to establish yet another workshop in Macedonia fell through in 1997-8.
But last year was not kind to Skoda. Sales tumbled. According to Skoda's chief executive officer, Vratislav Kulhanek, quoted by the Prague Business Journal, the company will sell 16,000 fewer cars this year compared to last year. Skoda plans to slash 2000 foreign workers - Slovaks and Poles - in its plants in the Czech Republic. According to Ananova, Skoda employs nearly 3000 foreign workers and 21,700 full time Czech staff.
Skoda can expect little support from its German owners. Volkswagen's profits in the quarter to September plunged by 51 percent. A combination of ageing models and weak demand in its core markets - Europe and South America - has affected the bottom line. In north America - which account for 40 percent of sales - Volkswagen failed to respond effectively to zero interest financing offered by major American manufacturers, such as General Motors.
The launching of new models next year, the weakening dollar and writing-off some portfolio investments did the rest. According to Interfax, this year, Volkswagen's was the second worst performance among European automotive companies after ailing Fiat's.
Relationships were further complicated by the nagging and emotionally charged issue of the Benes decrees - a series of statutes which led to the expulsion of 3 million Germans from Czechoslovakia after the war. Germany and Austria demand their revocation. The Czech Republic refuses to discuss the issue.
A bigger problem is brand confusion. Volkswagen shares its platforms - in other words, it uses the same chassis to produced different models. Bernd Pischetsrieder, chairman of Volkswagen (VW), is quoted in The Economist as saying, when he was still at BMW, that Skoda's cheap brands often cannibalize Volkswagen's more profitable ones. The result, according to Keith Hayes, a motor industry analyst at Goldman Sachs, is a poor return on capital of less than 3 percent. BMW's, by comparison, is four times that.
Volkswagen is in a quandary. On the one hand, models like Skoda's Octavia - and even Fabia - cannibalize the sales of models such as the Audi A3 and the Volkswagen Golf. On the other hand, Volkswagen's ability to charge more for its products due to an image of German perfectionism and quality has been adversely affected by the acquisition of the downmarket, central European, Skoda. Hence Skoda's sudden conversion to swankier models such as the Octavia.
In a bizarre realignment of Volkswagen's brands last year, Skoda was grouped with Bentley in the "classic" brands. Audi, SEAT, and Lamborghini formed the "sporty brands" cluster. Risking its Audi posh marque, Volkswagen launched the upmarket loss leading Phaeton saloon car with the express intention of reviving the "halo effect" and "adding emotion to the brand".
Not all is doom. Even as Western markets wither, increasing purchasing power in central and eastern Europe presents luring opportunities. Volkswagen's sales in Russia, for instance, shot up by 24 percent this year. According to Prime-TASS, Skoda increased its Russian sales by 41 percent in the nine months to September 2002.
Proof of the rising importance of the central European car market is the interest Western automakers are showing in Zastava. The carpet-bombed and obsolete manufacturer of the much-derided Yugo, it currently produces at a mere 9 percent of its pre-1990 200,000 vehicles annual capacity. A $50 million reorganization effort resulted in mass layoffs. Zastava - previously a cradle to grave conglomerate - has now attractively reverted to its core competency: car assembly.
If Dacia - the decrepit Romanian car maker - enticed Renault as a buyer, Zastava is bound to end up foreign-owned. With all central and east European brands in Western ownership, the real bloodbath will begin. Skoda is well placed to emerge triumphant.
---
Copyright Notice
This material is copyrighted. Free, unrestricted use is allowed on a non commercial basis.
The author's name and a link to this Website must be incorporated in any reproduction of the material for any use and by any means.
---
Internet: A Medium or a Message?
Malignant Self Love - Narcissism Revisited
Frequently Asked Questions about Narcissism
Write to me: palma@unet.com.mk or narcissisticabuse-owner@yahoogroups.com