Israel - Turkey's Jewish Friend
By: Dr. Sam Vaknin
Also published by United Press International (UPI)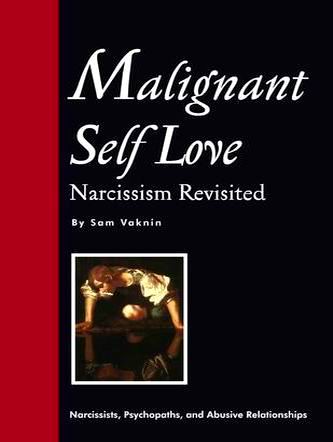 Malignant Self Love - Buy the Book - Click HERE!!!
Relationships with Abusive Narcissists - Buy the e-Books - Click HERE!!!
---
READ THIS: Scroll down to review a complete list of the articles - Click on the blue-coloured text!
Bookmark this Page - and SHARE IT with Others!
---
March 4, 2003
Updated June 12, 2010
In June 2010, Turkey voted against the UN Security Council resolution that imposed a fourth round of sanctions on Iran for its enrichment of uranium. Earlier in 2010, Turkey and Brazil have struck a deal with Iran to have two thirds of its nuclear fuel shipped outside its territory to be treated. Iran's outspoken President Ahmadinejad and a bevy of lesser officials have visited Turkey multiply, cementing the NATO member's tilt towards the West's traditional enemies as well as its renewed focus on the Turkic peoples of Central Asia.
Earlier in the same month, various Turkish officials, from the Prime Minister down, have lashed at Israel's "murderous piracy" when the latter's special forces have raided a flotilla of ships intended to break through to the blockaded Gaza Strip. This followed bitter recriminations on previous occasions: upon Israel's re-invasion of the Gaza Strip and an apparent disrespect shown to the Turkish Ambassador by high-level Israeli civil servants.
Prior to 2008, it has been a common – and misleading – truism that relations between Turkey and Israel have never been better. The former is ruled by yet another Islamic government, though somewhat constrained by secular-minded generals. The latter is increasingly nationalistic-Messianic and theocratic, though it is ruled by former army generals who cobble together largely secular coalition governments.
Throughout the last 10 years, behind the scenes, Israel's only steadfast allies in Turkey were the military and extreme secularists, both on the receiving end of the judicial and economic wrath of an increasingly-Islamized government, a faithful mirror of a Muslim-fundamentalist populace.
Geopolitical ranting for internal and external consumption aside, economic relations are still healthy.
Each year, more than 300,000 Israelis spend their vacation - and more than a quarter of a billion dollars - in scenic and affordable Turkish resorts. A drought-stricken Israel revived a decade-old plan to buy from Turkey up to 400 million cubic meters a year, instead of expensively desalinating sea water.
Israeli land use, hydrological and agricultural experts roam the Texas-sized country. The parties - with a combined gross domestic product of $300 billion - have inked close to thirty agreements and protocols since 1991. Everything, from double taxation to joint development and manufacturing of missiles, has been covered.
Buoyed by a free trade agreement in force since 1997, bilateral trade exceeded $1.5 billion at its peak (2002), excluding clandestine sales of arms and weapons technologies. According to the Turkish Ambassador to the United States, "Turkish exports to Israel consist mainly of manufactured goods, foodstuffs and grain, while Israel's main export items to Turkey are chemical products, plastics, computers and irrigation and telecommunications systems technologies."
A sizable portion of Turkey's $3-5 billion in annual spending on the modernization of its armed forces is rumored to end in Israeli pockets. This is part of a 25-year plan launched in 1997 and estimated to be worth a total of $150 billion. Israeli contractors are refurbishing ageing Turkish fighter planes and other weapons systems at a total cost exceeding $2 billion hitherto.
In May 2002, the Israeli Military Industries and Elbit secured a $688 million contract to upgrade 170 M-60A1 tanks. There are at least another 800 pieces in the pipeline. Small arms, unmanned aerial vehicles and rockets originating in Israel make only part of a long shopping list. Israeli pilots regularly train in Turkey. Joint military exercises and intelligence sharing are frequent. The Israeli backdoor allows friendly American administrations to circumvent a rarely Turkophile Congress.
The American-Israel Public Action Committee (AIPAC), the Jewish Institute for National Security Affairs (JINSA) and, more generally, the almighty Jewish lobby in Washington, often support Turkish causes on the Hill. In 2000, for example, Jews helped quash a resolution commemorating the Armenian genocide perpetrated by Turkish forces during the First World War. There was no repeat performance in 2010, though: Israel felt piqued by Turkey's constant hectoring on human rights violations perpetrated by the Jewish state.
This exercise in hypocrisy did not endear the Jewish community or Israel to either Armenians or to European Union cardholding Greeks who have long permitted Palestinian terrorists to operate from the Greek part of Cyprus with impunity. The friend of my enemy is my enemy and Israel is clearly Turkey's Jewish friend.
But Israeli hopes that Turkey will reciprocate by serving as a conduit to Arab regimes in the Middle East proved to be ill-founded. Only one tenth of Turkish trade is with its neighbors near and far. Turkey's leverage is further limited by its chronic economic distress and its offensive designs to monopolize waterways shared by adjacent countries.
Though Muslim, like the Iranians, Turkey is not an Arab nation. It counts Syria, Iraq and Iran as potential enemies and competitors for scarce water resources as does Israel. The rebuff by its parliament of America's request to station troops on Turkish soil prior to the invasion of Iraq in 2003 notwithstanding, the country is defiantly pro-American against a backdrop of anti-Western virulence.
Turkey aspires to join the European Union because it regards itself as an island of civilization in an ocean of backwardness and destitution. This counter-regional orientation is another thing it has in common with the Jewish state. In an effort to differentiate themselves, both polities were early adopters of economic trends such as deregulation, equities, venture capital, entrepreneurship, privatization and hi-tech.
Turkey was the first Moslem state to recognize an ominously isolated Israel in 1949. Both Israel and Turkey are democracies though they are implicated in systemic human rights violations on a massive scale. The political class of both is incestuously enmeshed with the military even to this very day.
The two countries face terrorism on a daily basis and feel threatened by the rise of militant Islam, by the spread of weapons of mass destruction - though Israel is hitherto the only regional nuclear power - and by global networks like al-Qaida.
In his travelogue, "Eastward to Tartary", published in 2001, Robert Kaplan notes:
"Turkey's more friendly position toward Israel was the result of several factors. (Turkey) became tired of diplomatic initiatives that failed to induce the Arabs to end their support of the Kurdish Workers' party, which was responsible for the insurgency in southeastern Turkey. The Turks felt, too, that the Jews could help them with their Greek problem (via the Jewish lobby) ... (The Turks realized) they might never gain full admittance to the European Union. Thus, they required another alliance."
This confluence of interests and predicaments does not render Israel the darling of the Turkish street, though. Turks, addicted to conspiracy theories, fully believe that the second Iraq war has been instigated by the Israelis (or, at the very least, the Jews). They also decry the way Israel manhandles the Palestinian uprising. Flag-burning demonstrations are common occurrences in Ankara and Istanbul. Suleyman Demirel, Turkey's former president, nearly paid with his life for the entente cordiale when a deranged pharmacist tried to assassinate him in 1996.
Turkey's erstwhile power behind the throne and current and future prime minister, Recep Tayyip Erdogan, called Israel's Ariel Sharon a terrorist. The previous prime minister called Israel's behavior in the occupied territories "genocide", hastening to reverse himself when faced with the possible consequences of his Freudian slip.
Indeed, the conflict in Iraq has proven to be the watershed of the Turkish-Israeli love fest. Turkey is growing increasingly religious and more pro-Arab by the year. The further the United States - Israel's sponsor and unwavering ally - pushes into the region, the less aligned are its interests with Turkey's.
Consider the Kurdish question. Turkey is committed to preventing, if need be by force of arms, the emergence of independent Kurdish polity in Iraq. It would also wish to secure oil-rich northern Iraq as a Turkish protectorate. But the Kurds - America's long-standing and long-suffering collaborators - are the United States' "Northern Alliance" in Iraq. It cannot abandon them for both military and moral considerations.
But even in the absence of such blatant conflicts of interests, Turkey's shift is inevitable, a matter of geography as destiny.
Turkey continues to ignore the Arab world at its peril. Regional conflicts fail to respect international borders as the country is discovering, faced with the damaging Iraqi spillover. Until 1998, Syria, another restive neighbor, actively aided and abetted the rebellious Kurds. It may yet resume its meddling if Israel, its bitter enemy, is neutered through a peace accord. The dispute over precious water sources is embedded in Turkish-Syrian topography and is, therefore, permanent.
It may have been in recognition of these facts that Abdullah Gul, Turkey's previous prime minister, embarked on a tour of Arab capitals in January 2003. Simultaneously, then Turkish Trade Minister, Korsad Touzman, led a delegation of 150 businessmen in a two day visit to Baghdad to discuss trade issues. Turkey claims to have sustained damages in excess of $30 billion in the 1991 Gulf War - a measure of its regional integration.
Turkey has also recently begun considering the sale of water in the framework of the "Manavgat Project for Peace" to Egypt, Jordan and even Libya. Turkey's then foreign minister, Bashar Yakis, is a Turkish diplomat who knows Arabic and had served in Damascus, Riyadh and Cairo.
Turkey's Occidental orientation has proven to be counterproductive. As the European Union grows more fractured and indecisive and the United States more overweening and unilaterally belligerent, Turkey will have to give up its fantasies - bred by the country's post-Ottoman founding father, Kemal Ataturk - of becoming an inalienable part of Western civilization.
Both Turkey and Israel will, in due time, be forced to accept - however reluctantly - that they are barely mid-sized, mostly Asiatic, regional powers and that their future - geopolitical and military, if not economic - lies in the Middle East, not in the Midwest. Turkey could then serve as a goodwill mediator between erstwhile enemies and Israel as a regional engine of growth.
Until they do, both countries are major founts of regional instability, often deliberately and gleefully so.
Israeli engineering firms, for instance, are heavily involved in the design and implementation of the regionally controversial Southeast Anatolian Project (GAP), intended to block Turkish water from reaching Syria and Iraq. Additionally, protestations to the contrary aside, the thrust of Israel's burgeoning military cooperation with Turkey is, plausibly, anti-Arab.
Turkish security officials confirmed to the English-language daily, Turkish Daily News, in March 2002, that Turkey worked with Israel to counter the Hezbollah in Lebanon. As early as 1998, Turkey threatened war with Syria - and mobilized troops to back up its warnings - explicitly relying on the always-present Israeli "second front". The Egyptian government's mouthpiece, the daily al-Ahram, called this emerging de-facto alliance "the true axis of evil".
Israel's massive army, its nuclear weapons, its policies in the West Bank and Gaza, and its influence on right-wing American decision-makers and legislators provoke the very same threats they are intended to forestall, including terrorism, the coalescence of hostile axes and alliances and the pursuit of weapons of mass destruction by regional thugs.
Turkey's disdain for everything Arab, its diversion of the Tigris, Asi and Euphrates rivers, its arms race, its suppression of the Kurds and its military-tainted democracy have led it, more than once, to the verge of open warfare. Such a conflict may not be containable. In 1995, Syria granted Greece the right to use its air bases and air space, thus explicitly dragging NATO and the European Union into the fray.
It is, therefore, the interest of the West to disabuse Turkey of its grandiosity and to convince Israel to choose peace. As September 11 and its aftermath have painfully demonstrated, no conflict in the Middle East is merely regional.
---
Also Read:
Iran between Reform and Mayhem
God's Diplomacy and Human Conflicts
The Economies of the Middle East
---
Copyright Notice
This material is copyrighted. Free, unrestricted use is allowed on a non commercial basis.
The author's name and a link to this Website must be incorporated in any reproduction of the material for any use and by any means.
---
Internet: A Medium or a Message?
Malignant Self Love - Narcissism Revisited
Frequently Asked Questions about Narcissism
Write to me: palma@unet.com.mk or narcissisticabuse-owner@yahoogroups.com