Russia's Second Empire
By: Dr. Sam Vaknin
Also published by United Press International (UPI)
Read the e-book Putin' Russia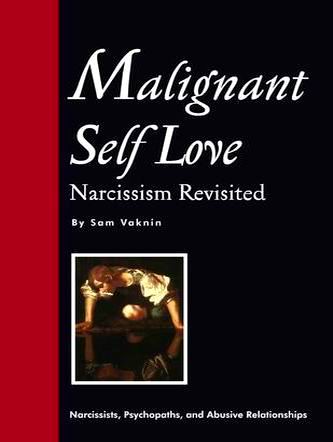 Malignant Self Love - Buy the Book - Click HERE!!!
Relationships with Abusive Narcissists - Buy the e-Books - Click HERE!!!
---
READ THIS: Scroll down to review a complete list of the articles - Click on the blue-coloured text!
Bookmark this Page - and SHARE IT with Others!
---
Peter the Great oriented a reluctant Russia towards the West: its technologies and work ethic, if not its values. Two centuries later, Russian aristocracy was French, its military and commerce German, its monarchy half British, its culture and literature at the core of mainstream Europe. Putin is aiming to reverse all this by firewalling Russia, weaning it off its dependence on the West, and reorienting it towards Asia (from China to the Middle East). It is a gargantuan reversal.
History teaches us little except how little we can learn from it. Still, there is nothing new under the sun. Thus, drawing too many parallels between the environmentalist movements of the late 19th century and their counterparts in the second half of the twentieth century - would probably prove misleading. Similarly, every fin de siecle has its Fukuyama, proclaiming the end of history and the victory of liberalism and capitalism.
Liberal parliamentarianism (coupled with unbridled individualistic capitalism) seemed to irreversibly dominate the political landscape by 1890 - when it was suddenly and surprisingly toppled by the confluence of revolutionary authoritarian nationalism and revolutionary authoritarian socialism.
Yet, every ostensibly modern (or post-modern) phenomenon has roots and mirrors in history. The spreading of the occult, materialism, rationalism, positivism, ethnic cleansing, regionalism, municipal autonomy, environmentalism, alienation ("ennui"), information networking, globalization, anti-globalization, mass migration, capital and labour mobility, free trade - are all new mantras but very old phenomena.
Sometimes the parallels are both overwhelming and instructive.
Overview
Karl Marx regarded Louis-Napoleon's Second Empire as the first modern dictatorship - supported by the middle and upper classes but independent of their patronage and, thus, self-perpetuating. Others went as far as calling it proto-fascistic.
Yet, the Second Empire was insufficiently authoritarian or revolutionary to warrant this title. It did foster and encourage a personality cult, akin to the "Fuhrerprinzip" -but it derived its legitimacy, conservatively, from the Church and from the electorate. It was an odd mixture of Bonapartism, militarism, clericalism, conservatism and liberalism.
In a way, the Second Republic did amount to a secular religion, replete with martyrs and apostles. It made use of the nascent mass media to manipulate public opinion. It pursued industrialization and administrative modernization. But these features characterized all the political movements of the late 19th century, including socialism, and other empires, such as the Habsburg Austro-Hungary.
The Second Empire was, above all, inertial. It sought to preserve the bureaucratic, regulatory, and economic frameworks of the First Empire. It was a rationalist, positivist, and materialist movement - despite the deliberate irrationalism of the young Louis-Napoleon. It was not affiliated to a revolutionary party, nor to popular militias. It was not collectivist. And its demise was the outcome of military defeat.
The Second Empire is very reminiscent of Vladimir Putin's reign in post-Yeltsin Russia.
Like the French Second Empire, it follows a period of revolutions and counter-revolutions. It is not identified with any one class but does rely on the support of the middle class, the intelligentsia, the managers and industrialists, the security services, and the military.
Putin is authoritarian, but not revolutionary. His regime derives its legitimacy from parliamentary and presidential elections based on a neo-liberal model of government. It is socially conservative but seeks to modernize Russia's administration and economy. Yet, it manipulates the mass media and encourages a personality cult.
Disparate Youths
Like Napoleon III, Putin started off as president (he was shortly as prime minister under Yeltsin). Like him, he may be undone by a military defeat, probably in the Caucasus or Central Asia.
The formative years of Putin and Louis-Napoleon have little in common, though.
The former was a cosseted member of the establishment and witnessed, first hand, the disintegration of his country. Putin was a KGB apparatchik. The KGB may have inspired, conspired in, or even instigated the transformation in Russian domestic affairs since the early 1980's - but to call it "revolutionary" would be to stretch the term.
Louis-Napoleon, on the other hand, was a true revolutionary. He narrowly escaped death at the hands of Austrian troops in a rebellion in Italy in 1831. His brother was not as lucky. Louis-Napoleon's claim to the throne of France (1832) was based on a half-baked ideology of imperial glory, concocted, disseminated and promoted by him. In 1836 and 1840 he even initiated (failed) coups d'etat. He was expelled even from neutral Switzerland and exiled to the USA. He spent six years in prison.
An Eerie Verisimilitude
Still, like Putin, Napoleon III was elected president. Like him, he was regarded by his political sponsors as merely a useful and disposable instrument. Like Putin, he had no parliamentary or political experience. Both of them won elections by promising "order" and "prosperity" coupled with "social compassion". And, like Putin, Louis-Napoleon, to the great chagrin of his backers, proved to be his own man - independent-minded, determined, and tough.
Putin, like Louis-Napoleon before him, proceeded to expand his powers and installed loyalists in every corner of the administration and the army. Like Louis-Napoleon, Putin is a populist, travelling throughout the country, posing for photo opportunities, responding to citizens' queries in Q-and-A radio shows, siding with the "average bloke" on every occasion, taking advantage of Russia's previous economic and social disintegration to project an image of a "strong man".
Putin is as little dependent on the Duma as Napoleon III was on his parliament. But Putin reaped what Boris Yeltsin, his predecessor, has sown when he established an imperial presidency after what amounted to a coup d'etat in 1993 (the bombing of the Duma). Napoleon had to organize his own coup d'etat all by himself in 1852.
The Balancing Act
Napoleon III - as does Putin now - faced a delicate balancing act between the legitimacy conferred by parliamentary liberalism and the need to maintain a police state. When he sought to strengthen the enfeebled legislature he reaped only growing opposition within it to his domestic and foreign policies alike.
He liberalized the media and enshrined in France's legal code various civil freedoms. But he also set in motion and sanctioned a penumbral, all-pervasive and clandestine security apparatus which regularly gathered information on millions of Frenchmen and foreigners.
Modernization and Reform
Putin is considerably less of an economic modernizer than was Napoleon III. Putin also seems to be less interested in the social implications of his policies, in poverty alleviation and in growing economic inequalities and social tensions. Napoleon III was a man for all seasons - a buffer against socialism as well as a utopian social and administrative reformer.
Business flourished under Napoleon III - as it does under Putin. The 1850's witnessed rapid technological change - even more rapid than today's. France became a popular destination for foreign investors. Napoleon III was the natural ally of domestic businessmen until he embarked on an unprecedented trade liberalization campaign in 1860. Similarly, Putin is nudging Russia towards WTO membership and enhanced foreign competition - alienating in the process the tycoon-oligarchs, the industrial complex, and the energy behemoths.
Foreign Policy
Napoleon III was a free trader - as is Putin. He believed in the beneficial economic effects of free markets and in the free exchange of goods, capital, and labour. So does Putin. But economic liberalism does not always translate to a pacific foreign policy.
Napoleon III sought to annul the decisions of the Congress of Vienna (1815) and reverse the trend of post-Napoleonic French humiliation. He wanted to resurrect "Great France" pretty much as Putin wants to restore Russia to its "rightful" place as a superpower.
But both pragmatic leaders realized that this rehabilitation cannot be achieved by force of arms and with a dilapidated economy. Napoleon III tried to co-opt the tidal wave of modern, revolutionary, nationalism to achieve the revitalization of France and the concomitant restoration of its glory. Putin strives to exploit the West's aversion to conflict and addiction to wealth. Napoleon III struggled to establish a new, inclusive European order - as does Putin with NATO and, to a lesser degree, with the European Union today.
Putin artfully manipulated Europe in the wake of the September 11 terrorist attacks on the USA, his new found ally. He may yet find himself in the enviable position of Europe's arbitrator, NATO's most weighty member, a bridge between Central Asia, the Caucasus, North Korea and China - and the USA. The longer his tenure, the more likely he is to become Europe's elder statesman. This is a maneuver reminiscent of Louis-Napoleon's following the Crimean War, when he teamed up with Great Britain against Russia.
Like Putin, Napoleon III modernized and professionalized his army. But, unlike Putin hitherto, he actually went to war (against Austria), moved by his (oft-thwarted) colonial and mercantilist aspirations. Putin is likely to follow the same path (probably in Central Asia, but, possibly, in the Baltic and east Europe as well). Reinvigorated armies (and industrialists) often force expansionary wars upon their reluctant ostensible political masters.
Should Putin fail in his military adventures as Napoleon III did in his and be deposed as he was - these eerie similarities will have come to their natural conclusion.
Putin's Last Days?
Written: June 2, 2010
Putin is losing his grip on power. His allies – not least former KGB and current FSB operatives – are deserting him in droves, put off by his recent economic failures, the deteriorating security situation, as much as by his clownish and narcissistic public conduct. Erstwhile faithful oligarchs are now hedging their bets, putting feelers to the West and even colluding with the banished Khodorkovsky and Berezovsky.
In January 2011, a Medvedev aide called upon Putin not to stand for re-election.Medvedev has also been assertive in various international issues, such as the dispute with Japan over the Kuril Islands.
Then, to add insult to injury, in February 2011, in an interview he granted to "Novaya Gazeta", an opposition mouthpiece he co-owns, Mikhail Gorbachev, an extremely unpopular former Secretary-General of the Communist Party who is widely perceived to be the author of the demise of the USSR and the Communist Bloc, warned about an "Egyptian scenario" if the ruling elites don't shape up. Indeed, Gorbachev is not the only one who is comparing Putin to Mubarak.
In June 2010, Mikhail Kasyanov, A former Russian prime minister, offered a spirited defense of incarcerated tycoon and Putin nemesis Mikhail Khodorkovsky. In a packed court in Moscow he labelled new charges against the disgraced oligarch "absurd".
The week before, Russian President Dmitry Medvedev criticized Prime Minister Vladimir Putin's government for suppressing information or ignoring environmental problems. He threatened to get the presidency involved, encroaching on Putin's turf, hitherto strictly off-limits.
Yury Shevchuk, a Russian musician and Kremlin critic of renown challenged Putin for his brutal mistreatment of peaceful protesters. With elections looming, Putin was forced to dissimulate: "protests don't hinder but, on the contrary, help" the government. "If I see that people are pointing to crucial issues that the authorities should pay attention to, what can be wrong with that?" he exclaimed, unconvincingly. "One should say, 'thank you.'" Following this tacit admission of defeat, Russian opposition activists rallied in Moscow on May 1, shouting slogans comparing Prime Minister Vladimir Putin to Soviet dictator Josef Stalin. The authorities licenced the demonstration.
German Gref,  general manager of Russia's banking behemoth, state-controlled Sberbank and the architect of Putin's economic policies while he was President of Russia, said that "the first stage of economic reform, which had required a tightly held political system to push through change, was nearing an end. Russia must carry out sweeping political reforms to safeguard future economic growth" (Reuters).
As dictators the world over have learned to their detriment, a totalitarian regime is an all-or-nothing proposition. Cracks in the monolithically repressive state tend to grow into fissures and lead to a loss of power. The surest way to regime change is via political reform. Soft concessions yield harsh consequences and the overthrow of potentates and their cronies. Putin is repeating the mistake that the Shah and Gorbachev and a myriad other tyrants have committed: they hung themselves by giving the people a little rope. Putin's days are numbered. His successor – not necessarily Medvedev – is sharpening the knife. This time, the transition may not be pretty.
---
Also Read:
Russian Roulette - The Security Apparatus
Russian Roulette - The Energy Sector
Russian Roulette - The Financial Sector
Russian Roulette - The Russian Devolution
Russian Roulette - Russian Agriculture
Foreigners and the New Russian Economy
The Tragedy of Errors (Book Review)
The Betrayal of History (Book Review)
Pinks in Space - The Space Industry
Russia's British Turning Point
Let My People Go - The Jackson-Vanik Controversy
Fimaco Wouldn't Die - Russia's Missing Billions
Russia Straddles the Euro-Atlantic Divide
Russian Synergies - YukosSibneft
---
Copyright Notice
This material is copyrighted. Free, unrestricted use is allowed on a non commercial basis.
The author's name and a link to this Website must be incorporated in any reproduction of the material for any use and by any means.
---
Frequently Asked Questions - Pathological Narcissism
Excerpts from Archives of the Narcissism List
Malignant Self Love - Narcissism Revisited
Internet: A Medium or a Message?
Write to me: palma@unet.com.mk or narcissisticabuse-owner@yahoogroups.com