A Russian Roulette
IV. The Russian Devolution - Regions and Center in Putin's Russia
Also published by United Press International (UPI)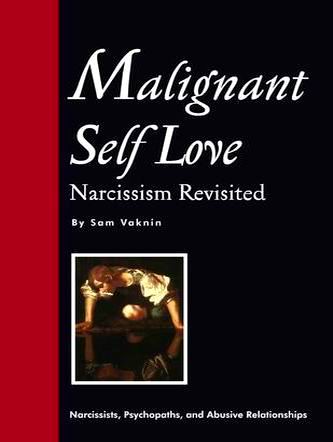 Malignant Self Love - Buy the Book - Click HERE!!!
Relationships with Abusive Narcissists - Buy the e-Books - Click HERE!!!
---
READ THIS: Scroll down to review a complete list of the articles - Click on the blue-coloured text!
Bookmark this Page - and SHARE IT with Others!
---
Written March 2002
Updated June 2005
A centerpiece of President's Putin overhaul of Russia is the reversion to the Kremlin of the power to appoint governors, hitherto voted into office. The popularly elected sort - admittedly a motley and venal crew - seem to have provoked his ire as far too independent and, therefore, impudent.
was Putin right to reassert central control over the unruly provinces?
Russia's history is a chaotic battle between centrifugal and centripetal forces - between its 50 oblasts (regions), 2 cities (Moscow and St. Petersburg), 6 krais (territories), 21 republics, and 10 okrugs (departments) - and the often cash-strapped and graft-ridden paternalistic center. The vast land mass that is the Russian Federation (constituted officially in 1993) is a patchwork of fictitious homelands (the Jewish oblast), rebellious republics (Chechnya), and disaffected districts - all intermittently connected with decrepit lines of transport and communications.
The republics - national homelands to Russia's numerous minorities - have their own constitutions and elected presidents (since 1991). Oblasts and krais used to be run by elected governors until 2005 (a post-Yeltsin novelty introduced in 1997). They are patchy fiefdoms composed of autonomous okrugs. "The Economist" observes that the okrugs (often populated with members of an ethnic minority) are either very rich (e.g., Yamal-Nenets in Tyumen, with 53% of Russia's oil reserves) - or very poor and, thus, dependent on Federal handouts.
In Russia it is often "Moscow proposes - but the governor disposes" - but decades of central planning and industrial policy encouraged capital accumulation is some regions while ignoring others, thus irreversibly eroding any sense of residual solidarity.
In an IMF working paper ("Regional Disparities and Transfer Policies in Russia" by Dabla-Norris and Weber), the authors note that the ten wealthiest regions produce more than 40% of Russia's GDP (and contribute more than 50% of its tax revenues) - thus heavily subsidizing their poorer brethren. Output contracted by 90% in some regions - and only by 15% in others. Moscow receives more than 20% of all federal funds - with less than 7% of the population. In the Tuva republic - three quarters of the denizens are poor - compared to less than one fifth in Moscow. Moscow lavishes on each of its residents 30 times the amount per capita spent by the poorest region.
Nadezhda Bikalova of the IMF notes ("Intergovernmental Fiscal Relations in Russia") that when the USSR imploded, the ratio of budgetary income per person between the richest and the poorest region was 11.6. It has since climbed to 30. All the regions were put in charge of implementing social policies as early as 1994 - but only a few (the net "donors" to the federal budget, or food exporters to other regions) were granted taxing privileges.
As Kathryn Stoner-Weiss has observed in her book, "Local Heroes: The Political Economy of Russian Regional Governance", not all regions performed equally well (or equally dismally) during the transition from communism to (rabid) capitalism. Political figures in the (relatively) prosperous Nizhny-Novgorod and Tyumen regions emphasized stability and consensus (i.e., centralization and co-operation).
Both the economic resources and the political levers in prosperous regions are in the hands of a few businessmen and "their" politicians. In some regions, the movers and shakers are oligarch-tycoons - but in others, businessmen formed enterprise associations, akin to special interest lobbying groups in the West.
Inevitably such incestuous relationships promote corruption, impose conformity, inhibit market mechanisms, and foster detachment from the centre. But they also prevent internecine fighting and open, economically devastating, investor-deterring, conflicts. Economic policy in such parts of Russia tend to be coherent and efficiently implemented.
Such business-political complexes reached their apex in 1992-1998 in Moscow (ranked #1 in creditworthiness), Samara, Tyumen, Sverdlovsk, Tatarstan, Perm, Nizhny-Novgorod, Irkutsk, Krasnoyarsk, and St. Petersburg (Putin's lair). As a result, by early 1997, Moscow attracted over 50% of all FDI and domestic investment and St. Petersburg - another 10%.
These growing economic disparities between the regions almost tore Russia asunder. A clunky and venal tax administration impoverished the Kremlin and reduced its influence (i.e., powers of patronage) commensurately. Regional authorities throughout the vast Federation attracted their own investors, passed their own laws (often in defiance of legislation by the centre), appointed their own officials, levied their own taxes (only a fraction of which reached Moscow), and provided or withheld their own public services (roads, security, housing, heating, healthcare, schools, and public transport).
Yeltsin's reliance on local political bosses for his 1996 re-election only exacerbated this trend. He lost his right to appoint governors in 1997 - and with it the last vestiges of ostensible central authority. In a humiliating - and well-publicized defeat - Yeltsin failed to sack the spectacularly sleazy and incompetent governor of Primorsky krai, Yevgeni Nazdratenko (later "persuaded" by Putin to resign his position and chair the State Fisheries Committee instead).
The regions took advantage of Yeltsin's frail condition to extract economic concessions: a bigger share of the tax pie, the right to purchase a portion of the raw materials mined in the region at "cost" (Sakha), the right to borrow independently (though the issuance of promissory notes was banned in 1997) and to spend "off-budget" - and even the right to issue Eurobonds (there were three such issues in 1997). Many regions cut red tape, introduced transparent bookkeeping, lured foreign investors with tax breaks, and liberalized land ownership.
Bikalova (IMF) identifies three major problems in the fiscal relationship between centre and regions in the Yeltsin era:
"(1) the absence of an objective normative basis for allocating budget revenues, (2) the lack of interest shown by local and regional governments in developing their own revenues and cutting their expenditures, and (3) the federal government's practice of making transfer payments to federation members without taking account of the other state subsidies and grants they receive."
Then came Russia's financial meltdown in August 1998, followed by Putin's disorientating ascendance. A redistribution of power in Moscow's favor seemed imminent. But it was not to be until seven years later.
At first, the recommendations of a committee, composed of representatives of the government, the Federation Council, and the Duma, were incorporated in a series of laws and in the 1999 budget, which re-defined the fiscal give and take between regions and centre.
Federal taxes include the enterprise profit tax, the value-added tax (VAT), excise, the personal income tax (all of it returned to the regions), the minerals extraction tax, customs and duties, and other "contributions". This legislation was further augmented in April-May 2001 (by the "Federalism Development Program 2001-2005").
The regions are still allowed to tax the property of organizations, sales, real estate, roads, transportation, and gambling enterprises, and regional license fees (all tax rates are set by the center, though). Municipal taxes include the land tax, individual property, inheritance, and gift taxes, advertising tax, and license fees.
The IMF notes that "more than 90 percent of sub-national revenues come from federal tax sharing. Revenues actually raised by regional and local governments account for less than 15 percent of their expenditures". The federal government has also signed more than 200 special economic "contracts" with the richer, donor and exporting, regions - this despite the constitutional objections of the Ministry of Justice. This discriminating practice is now being phased out. But it has not been replaced by any prioritized economic policies and preferences on the federal level, as the OECD has noted.
One of Putin's first acts was to submit a package of laws to the State Duma in May 2000. The crux of the proposed legislation was to endow the President with the power to sack regional elected officials at will. The alarmed governors forgot their petty squabbles and in a rare show of self-interested unity fenced the bill with restrictions. The President can fire a governor, said the final version, only if a court rules that the latter failed to incorporate federal legislation in regional laws, or if charged with serious criminal offenses. The wholesale dismissal of regional legislatures requires the approval of the State Duma. Some republics insisted at the time that even these truncated powers are excessive and Russia's Constitutional Court had to weigh their arguments in its pro-Putin ruling.
Putin then resorted to another stratagem. He established, in 2000, by decree, a bureaucratic layer between centre and regions: seven administrative mega-regions whose role is to make sure that federal laws are both adopted and enforced at the local level. The presidential envoys report back to the Kremlin but, otherwise, are fairly harmless - and useless. They did succeed, however, in forcing local elections upon the likes of Ingushetiya - and to organize all federal workers in regional federal collegiums, subordinated to the Kremlin.
The war in Chechnya was meant to be another unequivocal message that cessation is not an option, that there are limits to regional autonomy, and that the center - as authoritative as ever - is back. It, too, flopped painfully when Chechnya evolved into a second - internal - Afghani quagmire.
Having failed thrice, Putin is lately leaning in favor of restoring and even increasing the Federation Council's erstwhile powers at the expense of the (incensed) Duma. Governors have sensed the changing winds and have acted to trample over democratic institutions in their regions. Thus, the Governor of Orenburg has abolished the direct elections of mayors in his oblast. Russia's big business is moving in as well in an attempt to elect its own mayors (for instance, in Irkutsk).
Regional finances are in bad shape. Only 40 out 89 regions managed, by February 2002, to pay their civil servants their December 2001 salaries (raised 89% - or 1.5% of GDP - by the benevolent president). Many regions had to go deeper into deficit to do so. Salaries make three quarters of regional budgets.
The East-West Institute reports that arrears have increased 10% in January 2002 alone - to 33 billion rubles (c. $1 billion). The Finance Ministry considered to declare seven regions bankrupt. Yet another committee, headed by Deputy Head of the Presidential Administration, Dimitri Kozak, was on the verge of establishing an external administration for insolvent regions. The recent housing reform - which would force Russians to pay market prices for their apartments and would subsidize the poor directly (rather than through the regional and municipal authorities) - is likely to further weaken regional balance sheets.
This culminated in the Putin putsch - the actual abolition of independent centres of power outside the Kremlin. Disobedient oligarchs were smashed, imprisoned, or exiled. Governors were sacked. Elections were cancelled. Once again, the Kremlin appears to reign supreme.
Luckily for Russia, the regions are less cantankerous and restive now. The emphasis has shifted from narcissistic posturing to economic survival and prosperity. The Moscow region still attracts the bulk of Russian domestic and foreign investments, leaving the regions to make do with leftovers.
Sergei Kirienko, a former short lived Prime Minister, and then the president's envoy to the politically mighty Volga okrug, attributes this gap, in a comment to Radio Free Europe, to non-harmonized business legislation (between center and regions). Boris Nemtsov, a member of the Duma (and former Deputy Prime Minister) thinks that the problem is a "lack of democratic structures" - press freedom, civil society, and democratic government. Others attribute the deficient interest to a dearth of safety and safe institutions, propagated by entrenched interest groups.
Small business is back in fashion after years of investments in behemoths such as Gazprom and Lukoil. Politicians make small to medium enterprises a staple of their speeches. The EBRD has revived its moribund small business funds (and grants up to $125,000 loans to eligible enterprises).
Bank lending is still absent (together with a banking system) - but foreign investment banks and retail banks are making hesitant inroads into the regional markets. Small businessmen are more assertive and often demonstrate against adverse tax laws, high prices, and poor governance.
Russia is at a crossroad. It must choose which of the many models of federalism to adopt. It can either strengthen the center at the expense of the regions, transforming the latter into mere tax collectors and law enforcement agents - or devolve more powers to tax and spend to the regions. The pendulum swings. Putin appears sometimes to be an avowed centralist - and at other times a liberal.
Contrary to reports in the Western media, Putin failed to completely subdue the regions. The donors and exporters among them are as powerful as ever. But he did succeed to establish a modus vivendi and is working hard on a modus operandi. He also weeded out the zanier governors. Russia seems to be converging on an equilibrium of sorts - though, as usual, it is a precarious one.
---
Copyright Notice
This material is copyrighted. Free, unrestricted use is allowed on a non commercial basis.
The author's name and a link to this Website must be incorporated in any reproduction of the material for any use and by any means.
---
Internet: A Medium or a Message?
Malignant Self Love - Narcissism Revisited
Frequently Asked Questions about Narcissism
Write to me: palma@unet.com.mk or narcissisticabuse-owner@yahoogroups.com