A Russian Roulette
III. The Financial Sector
Also published by United Press International (UPI)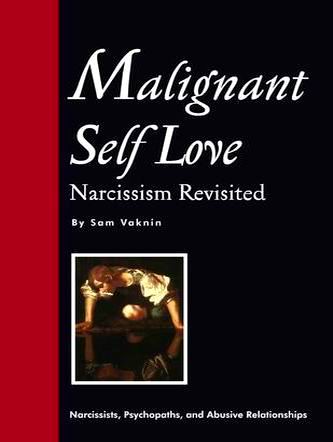 Malignant Self Love - Buy the Book - Click HERE!!!
Relationships with Abusive Narcissists - Buy the e-Books - Click HERE!!!
---
READ THIS: Scroll down to review a complete list of the articles - Click on the blue-coloured text!
Bookmark this Page - and SHARE IT with Others!
---
An expatriate relocation Web site, settler-international.com, has this to say about Russian banks: "Do not open a bank account in a Russian bank : you might not see your deposit again." Russia's Central Bank, aware of the dismal lack of professionalism, the venality, and the criminal predilections of Russian "bankers" (and their Western accomplices) - is offering "complementary vocational training" in the framework of its Banking School. It is somewhat ironic that the institution suspected of abusing billions of US dollars in IMF funds by "parking" them in obscure off-shore havens - seeks to better the corrupt banking system in Russia.
I. The Banks
On paper, Russia has more than 1,300 banks. Yet, with the exception of the 20-odd (two new ones were added last year) state-owned (and, implicitly, state-guaranteed) outfits - e.g., the mammoth Sberbank (the savings bank, 61% owned by the Central Bank) - very few provide minimal services, such as corporate finance and retail banking. The surviving part of the private banking sector ("Alfa Bank", "MDM Bank") is composed of dwarfish entities with limited offerings. They are unable to compete with the statal behemoths in a market tilted in the latters' favor by both regulation and habit.
The Agency for the Reconstruction of Credit Organizations (ARCO) - established after the seismic shock of 1998 - did little to restructure the sector and did nothing to prevent asset stripping. More than one third of the banks are insolvent - but were never bankrupted. The presence of a few foreign banks and the emergence of non-bank financing (e.g., insurance) are rays of hope in an otherwise soporific scene.
Despite the fact that most medium and large corporations in Russia own licensed "banks" (really, outsourced treasury operations) - more than 90% of corporate finance in 2000-2001 was in the form of equity finance, corporate bonds, and (mainly) reinvested retained earnings. Some corporate bond issues are as large as $100 million (with 18-months maturity) and the corporate bond market may quintuple to $10 billion in a year or two, reports "The Economist", quoting Renaissance Capital, a Russian investment bank.
Still, that bank credits are not available to small and medium enterprises retards growth, as Stanley Fischer pointed out in his speech to the Higher School of Economics in Moscow, in June 2001, when he was still the First Deputy Managing Director of the IMF. Last week, the OECD warned Russia that its economic growth may suffer without reforms to the banking sector.
Russian banks are undercapitalized and poorly audited. Most of them are exposed to one or two major borrowers, sectors, or commodities. Margins have declined (though to a still high by Western standards 14%). Costs have increased. The vast majority of these fledglings have less than $1 million in capital. This is because shareholders (and, for that matter, depositors) - having been fleeced in the 1998 meltdown - are leery of throwing good money after very bad. The golden opportunity to consolidate and rationalize following the 1998 crisis was clearly missed.
The government's (frail) attempts to reform the sector by overhauling bank supervision and by passing laws which deal with anti-money laundering, deposit insurance, minimum capital and bankruptcy regulations, and mandatory risk evaluation models - did little to erase the memory of its collusion in the all-pervasive, massive, and suspiciously orchestrated defaults of 1998-1999. Russia is notoriously strong on legislation and short on its enforcement.
Moreover, the opaque, overly-bureaucratic, and oligarch-friendly Central Bank is at loggerheads with would be reformers and gets its way more often than not. It supports a minimum capital requirement of less than $5 million. Government sources have gone as high as $200 million. The government retaliates with thinly-veiled threats in the form of inane proposals to replace the Bank with newly-created "independent" institutions.
Viktor Gerashchenko - the current, old-school, Governor - is set to leave on September 2002. He will likely be replaced by someone more Kremlin-friendly. As long as the Kreml is the bastion of reform, these are good news. But a weak Central Bank will remove one of the last checks and balances in Russia. Moreover, a hasty process of consolidation coupled with draconian regulation may decimate private sector Russian banking for good. This, perhaps, is what the Kremlin wants. After all, he who controls the purse strings - rules Russia.
II. The Stock Exchange
The theory of financial markets calls for robust capital markets where banks are lacking and dysfunctional. Equity financing and corporate debt outstrip bank lending as sources of corporate finance even in the West.
But Russia's stock market - the worst performer among emerging markets in 1998, the best one in 2001 - is often cornered and manipulated, prey to insider trading and worse. It is less liquid that the Tel-Aviv Stock Exchange, though the market capitalization of RTS, Russia's main marketplace, is up 430% since 1998 (80% last year alone). Bonds climbed 500% in the same period and a flourishing corporate bonds markets has erupted on the scene. Many regard this surge as a speculative bubble inflated by the high level of oil prices.
Others (mostly Western brokerage houses) swear that the market is undervalued, having fallen by more than 90% in 1998. Russia is different - they say - it is better managed, sports budget and trade surpluses, is less indebted (and re-pays its debts on time, for a change), and the economy is expanding. The same pundits talked the RTS up 180% in 1997 only to see it shrivel in an egregious case of Asian contagion. The connection between Russia's macro and micro is less than straightforward.
Whatever the truth, investors are clearly more discriminating. Both the New York Times and The Economist cite the example of Yukos Oil (up 190%) versus Lukoil (up a mere 30%). The former is investor friendly and publishes internationally audited accounts. The latter has no investor relations to speak of and is disclosure-averse. Still, both firms - as do a few pioneering others - seek to access Western capital markets.
The intrepid investor can partake by purchasing mutual funds dedicated, wholly or partially, to Russia - or by trading ADR's of Russian firms on NYSE (10-20 times the US dollar volume of the RTS). ADR's of smaller firms are traded OTC and, according to the New York Times, one can short sell Russian securities through offshore vehicles. The latter are also used to speculate in the shares of defunct Russian firms ("shells") traded in the West.
III. Debt Markets
Perhaps the best judges of Russia's officially minuscule economy (smaller than the Netherlands' and less than three times Israel's) - are the Russians. When the author of this article suggested that Russia's 1998 chaos was serendipitous (in "Argumenti i Fakti" dated October 28, 1998), he was derided by Western analysts but supported by Russian ones. In hindsight, the Russians were right. They may be right today as well when they claim that Russia has never been better.
The ruble devaluation (which made Russian goods competitive) and rising oil prices yielded a trade surplus of more than $50 billion last year. For the first time in its modern and turbulent history, Russia was able to prepay both foreign (IMF) and domestic debts (it redeemed state bonds ahead of maturity). It is no longer the IMF's largest debtor. Its Central Bank boasts $40 billion in foreign exchange reserves. Exactly a year ago, Russia tried to extort a partial debt write-off from its creditors (as it has done numerous times in its post-Communist decade). But Russia's oft-abused creditors and investors seem to have surprisingly short memories and an unsurpassed capacity for masochistic self-delusion.
Stratfor.com reports ("Russia Buys Financial Maneuverability" dated January 31, 2002) that "Deutsche Bank Jan. 30 granted Vneshekonombank a $100 million loan, the largest private loan to a Russian bank since the 1998 ruble crisis. As Russia works to reintegrate into the global financial network, the cost of domestic borrowing should drop. That should spur a fresh wave of domestically financed development, which is essential considering Russia's dearth of foreign investment."
The strategic forecasting firm also predicts the emergence of a thriving mortgage finance market (there is almost none now). One of the reasons is a belated November 2001 pension reform which allows the investment of retirement funds in debt instruments - such as mortgages. A similar virtuous cycle transpired in Kazakhstan. Last year the Central Bank allowed individuals to invest up to $75,000 outside Russia.
IV. The Bandits
In August 1999, a year and four days after Moscow's $40 billion default, the New York Times reported a $15 billion money laundering operation which involved, inter alia, the Bank of New York and Russia's first Representative to the IMF.
The Russian Central Bank invested billions of dollars (through an offshore entity) in the infamous Russian GKO (dollar-denominated bonds) market, thus helping to drive yields to a vertiginous 290%.
Staff members and collaborators of the now dismantled brainchild of Prof. Jeffrey Sachs, HIID (Harvard Institute of International Development) - the architect of Russian "privatization" - were caught in potentially criminal conflicts of interest.
Are we to believe that such gargantuan transgressions have been transformed into new-found market discipline and virtuous dealings?
Putin doesn't. Last year, riding the tidal wave of the fight against terror, he formed the Financial Monitoring Committee (KFM). Ostensibly, its role is to fight money laundering and other financial crimes, aided by brand new laws and a small army of trained and tenacious accountants under the aegis of the Ministry of Finance.
Really, it is intended to circumvent irredeemably compromised extant structures in the Ministry of Interior and the FSB and to stem capital flight (if possible, by reversing the annual hemorrhage of $15-20 billion). Non-cooperative banks may lose their licenses. Banks have been transferring 5 daily Mb of encoded reports regarding suspicious financial dealings (and all transactions above 600,000 rubles - equal to $20,000) since February 1 - when the KFM opened for business. So much for Russian bank secrecy ("Did we really have it?" - mused President Putin a few weeks ago).
Last month, Mikhail Fradkov, the Federal Tax Police Chief confirmed to Interfax the financial sector's continued involvement in bleeding Russia white: "...fly-by-night firms usually play a key role in illegal money transfers abroad. Fradkov recalled that 20 Moscow banks inspected by the tax police alone transferred about $5 billion abroad through such firms." ITAR-TASS, the Russian news agency, reports a drop of 60% in the cash flow of Russian banks since anti-money laundering measures took effect, a fortnight ago.
V. The Foreign Exchange Market
Russians, the skeptics that they are, still keep most of their savings (c. $40-50 billion) in foreign exchange (predominantly US dollars), stuffed in mattresses and other exotic places. Prices are often quoted in dollars and ATM's spew forth both dollars and rubles. This predilection for the greenback was aided greatly by the Central Bank's panicky advice (reported by Moscow Times) to ditch all European currencies prior to January 1, 2002. The result is a cautious and hitherto minor diversification to euros. Banks are reporting increased demand for the new currency - a multiple of the demand for all former European currencies combined. But this is still a drop in the dollar ocean.
The exchange rate is determined by the Central Bank - by far the decisive player in the thin and illiquid market. Lately, it has opted for a creeping devaluation of the ruble, in line with inflation. Foreign exchange is traded in eight exchanges across Russia but many exporters sell their export earnings directly to the Central Bank. Permits are required for all major foreign exchange transactions, including currency repatriation by foreign firms. Currency risk is absolute as a 1998 court ruling rendered ruble forwards contracts useless ("unenforceable bets").
VI. The International Financial Institutions (IFI's)
Of the World Bank's $12 billion allocated to 51 projects in Russia since 1992, only $0.6 billion went to the financial sector (compared to 8 times as much wasted on "Economic Planning"). Its private sector arm, the International Finance Corporation (IFC) refrained from lending to or investing in the financial sector from March 1999 to June 2001. It has approved (or is considering) six projects since then: a loan of $20 million to DeltaCredit, a smallish project and residential finance, USAID backed, fund; a Russian pre-export financing facility (with the German bank, WestLB); Two million US dollars each to the Russian-owned Baltiskii Leasing and Center Invest (a regional bank); $2.5 million to another regional bank (NBD) - and a partial guarantee for a $15 million bond issued by Russian Standard Bank. There is also $5 million loan to Probusiness Bank.
Another active player is the EBRD. Having suffered a humiliating deterioration in the quality of its Russian assets portfolio in 1998-2000, it is active there again. By midyear last year, it had invested c. $300 million and lent another $700 million to Russian banks, equity and mutual funds, insurance companies, and pension funds. This amounts to almost 30% of its total involvement in the Russian Federation. Judging by this commitment, the EBRD - a bank - seems to be regarding the Russian financial system as either an extremely attractive investment - or a menace to Russia's future stability.
VII. So, What's Next?
No modern country, however self-deluded and backward, can survive without a banking system. The Central Bank's pernicious and overwhelming presence virtually guarantees a repeat of 1998. Russia - like Japan - is living on time borrowed against its oil collateral. Should oil prices wither - what remains of the banking system may collapse, Russian securities will be dumped, Russian debts "deferred". The Central Bank may emerge either more strengthened by the devastation - or weakened to the point of actual reform.
In the eventuality of a confluence between this financial Armageddon and Russia's entry to the WTO - the crisis is bound to become more ominous. Russia is on the verge of opening itself to real competition from the West - including (perhaps especially so) in the financial sector. It is revamping its law books - but does not have the administrative mechanism it takes to implement them. It has a rich tradition of obstructionism, venality, political interference, and patronage.
Foreign competition is the equivalent of an economic crisis in a country like Russia. Should this be coupled with domestic financial mayhem - Russia may be transformed to the worse. Expect interesting times ahead.
Part IV. The Russian Devolution
---
Copyright Notice
This material is copyrighted. Free, unrestricted use is allowed on a non commercial basis.
The author's name and a link to this Website must be incorporated in any reproduction of the material for any use and by any means.
---
Internet: A Medium or a Message?
Malignant Self Love - Narcissism Revisited
Frequently Asked Questions about Narcissism
Write to me: palma@unet.com.mk or narcissisticabuse-owner@yahoogroups.com