A Russian Roulette
V. Russian Agriculture
Also published by United Press International (UPI)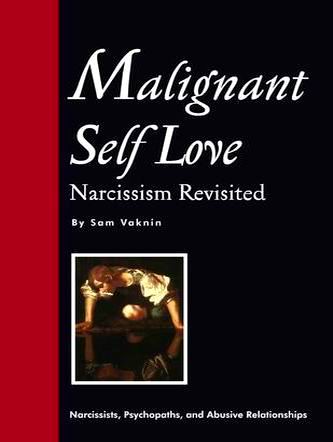 Malignant Self Love - Buy the Book - Click HERE!!!
Relationships with Abusive Narcissists - Buy the e-Books - Click HERE!!!
---
READ THIS: Scroll down to review a complete list of the articles - Click on the blue-coloured text!
Bookmark this Page - and SHARE IT with Others!
---
In Soviet times, Kremlinologists used to pore over grain harvest figures to divine the fortunes of political incumbents behind the Kremlin's inscrutable walls. Many a career have ended due to a meager yield. Judging by official press releases and interviews, things haven't changed that much. The beleaguered Vice-Premier and Minister of Agriculture of the Russian Federation admitted openly last October that what remains of Russia's agriculture is "in a critical situation" (though he has since hastily reversed himself). With debts of $9 billion, he may well be right. Russian decision makers recently celebrated the reversal of a decade-old trend: meat production went up 1% and milk production - by double that.
But the truth is, surprisingly, a lot rosier. Agricultural output has been growing for four years now (last year by more than 5%). Even much maligned sectors, such as food processing, show impressive results (up 9%). As the private sector takes over (government procurement ceased long ago, though not so regional procurement), agriculture throughout Russia (especially in its western parts) is being industrialized. Even state and collective farms are reviving, though haltingly so. In a recently announced deal, Interros will invest $100 million in cultivating a whopping million acres. Additionally, Russia is much less dependent on food imports than common myths have it - it imports only 20% of its total food consumption.
Despite this astounding turnaround - foreign investors are still shy. The complex tariff and customs regulations, the erratic tax administration, the poor storage and transport infrastructure, the vast distances to markets, the endemic lawlessness, the venal bureaucracy, and, above all, the questionable legal status of the ownership of agricultural land - all serve to keep them at bay.
Moreover, the agricultural sector is puny and disastrously inefficient. Having fallen by close to half since 1991 (as state subsidies dropped), it contributes only c. 8% to GDP and employs c. 11% of the active labour force (compared to 30% in industry and 59% in services). Agricultural exports (c. $3 billion annually) are one fourth Russia's agricultural imports - despite a fall of 40% in the latter after the 1998 meltdown. The average private farm is less than 50 hectares large. Though in control of 6% of farmland - private farms account for only 2% of agricultural output.
Much of the land (equal to c. 1.8 times the contiguous US) lacks in soil, or in climate, or in both. Thus, only 8% of the land is arable and less than 40,000 sq. km. are irrigated. Pastures make up another 4%. The soil is contaminated by what the CIA calls "improper application of agricultural chemicals". It is often eroded. Ground water is absolutely toxic.
The new law permitting private quasi-ownership of agricultural land may reduce the high rents which (together with a ruble over-valued until 1998) rendered Russian farmers non-competitive - but this is still a long way off. In the meantime, general demand for foodstuffs has declined together with disposable incomes and increasing unemployment.
The main problem nowadays is not lack of knowledge, management, or new capital - it is an unsustainable mountain of debts. Even with a lenient "Law on the Financial Recovery of Agricultural Enterprises" currently being passed through the Duma - only 30% of farms are expected to survive. The law calls for rescheduling current debt payments over ten years.
The sad irony is that Russian agriculture is now much more viable than it ever was. Well over half the active enterprises are profitable (compared to 12% in 1998). The grain harvest exceeded 90 million tons, far more than the 75 million tons predicted by the government (though Russia still imports $8 billion worth of grains a year). The average crop for 1993-7 was 80 million tones (with 88 million in 1997). But grain output was decimated in 1998 (48 million tons) and 1999 (55 million tons).
Luckily, grain is used mostly for livestock feed - Russians consume only c. 20 million tons annually. But by mid 1999, Russian grain reserves declined to a paltry 2 million tons, according to USDA figures. The problem is that the regions of Russia's grain belt restrict imports of this "agricultural gold" and hoard it. Corrupt officials turn a quick profit on the resulting shortage-induced price hikes.
The geographical location of an agricultural enterprise often determines its fate. In a study ("The Russian Food System's Transformation at Close Range") of two Russian regions (oblasts) conducted by Grigori Ioffe (of Radford University) and Tatyana Nefedova (Institute of Geography of the Russian Academy of Sciences) in August 2001, the authors found that:
"... farms in Moscow Province are more productive than farms in equivalent locations in Ryazan Provinces, while farms closer to the central city of either province do better than farms near the borders of that province."
It seems that well-located farms enjoy advantages in attracting both investments and skilled labour. They are also closer to their markets.
But the vicissitudes of Russia's agriculture are of geopolitical consequence. A hungry Russia is often an angry Russia. Hence the food aid provided by the USA in 1998-9 (worth more than $500 million and coupled with soft PL-480 trade credits). The EU also donated a comparable value in food. Russia asked for additional aid in the form of animal feed in the years 2000-2001 - and the USA complied.
Russia's imports are an important prop to the economies of its immediate and far neighbors. Russia is also a major importer of American agricultural products, such as poultry (it consumes up to 40% of all US exports of this commodity). It is a world class importer of meat products (especially from the EU), its livestock inventory having been halved by the transition. If it accedes to the WTO (negotiations have been dragging on since 1995), it may become even more appealing commercially.
It will have to reduce its import tariffs (the tariff on poultry is 30% and the average tariff on agricultural products is 20%). It is also likely to be forced to scale back - albeit gradually - the subsidies it doles out to its own producers (10% of GDP in the USSR, less than 3% of GDP now). Privileged trading by state entities will also be abolished as will be non-tariff obstructions to imports. Whether the re-emergent center will be able to impose its will on the recalcitrant agricultural regions, still remains to be seen.
A series of apocalyptic economic crises forced Russian agriculture to rationalize. Russia has no comparative advantage in livestock and meat processing. Small wonder its imports of meat products skyrocketed. It is questionable whether Russia possesses a comparative advantage in agriculture as a whole - given its natural endowments, or, rather, the lack thereof. Its insistence to produce its own food (especially the High Value Products) has failed with disastrous consequences. Perhaps it is time for Russia to concentrate on the things it does best. Agriculture, alas, is not one of them.
---
Copyright Notice
This material is copyrighted. Free, unrestricted use is allowed on a non commercial basis.
The author's name and a link to this Website must be incorporated in any reproduction of the material for any use and by any means.
---
Internet: A Medium or a Message?
Malignant Self Love - Narcissism Revisited
Frequently Asked Questions about Narcissism
Write to me: palma@unet.com.mk or narcissisticabuse-owner@yahoogroups.com