Greeks Bearing Gifts: Greek Investments in the Balkans
Also published by United Press International (UPI)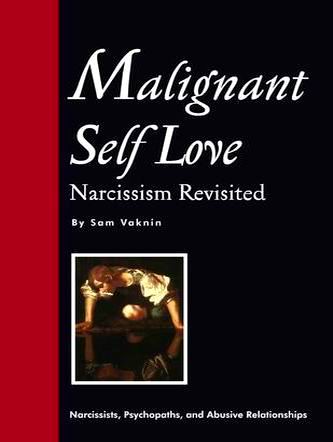 Malignant Self Love - Buy the Book - Click HERE!!!
Relationships with Abusive Narcissists - Buy the e-Books - Click HERE!!!
---
READ THIS: Scroll down to review a complete list of the articles - Click on the blue-coloured text!
Bookmark this Page - and SHARE IT with Others!
---
Even as Greece and Macedonia continued to wrestle with the name issue (should the young Republic monopolize the ancient name or not), the former continued its furious pace of investments in the latter.
According to the Greek newspaper, Elefteros Topos, between the years 2000-2006, Greeks invested almost 263 million USD in their nascent neighbor. That would make Greece the second largest foreign investor in Macedonia. Of the 20 most sizable investments in Macedonia's economy, 17 are financed with Greek capital. More than 20,000 people are employed in Greek-owned enterprises (c. 6% of the active workforce in this unemployment-plagued polity).
Greeks are everywhere: banking (28% of their total investment in the country); energy (25%); telecommunications (17%); industry (15%); and food (10%).
The foundations of the current presence of Greece in all Balkan countries - including EU members, Romania and Bulgaria - were laid in the decade of the 1990s.
Overview of Greek Investment Strategy in the Balkans in 1995-2000
On December 10, 2001 the Brussels-based think tank, International Crisis Group, proposed a solution to the Greek-Macedonian name dispute. It was soon commended by the State Department. The Greeks and Macedonians were more lukewarm but positive all the same.
The truth, though, is that Macedonia is in no position to effectively negotiate with Greece. The latter - through a series of controversial investments - came to virtually own the former's economy. So many Greek businessmen travel to Macedonia that Olympic Airways, the Greek national carrier began regular flights to its neighbor's capital. The visa regime was eased. Greeks need not apply for Macedonian visas, Macedonians obtain one year Schengen visas from the applicants-besieged Greek liaison office in Skopje. A new customs post was inaugurated in 2000. Greek private businesses gobbled up everything Macedonian - tobacco companies, catering cum hotel groups, mining complexes, travel agencies - at bargain basement prices, injecting much needed capital and providing access to the EU.
The sale of Macedonia's oil refinery, "Okta", to the partly privatized Greek "Hellenic Petroleum" in May 1999, was opaque and contentious. Then Prime Minister of Macedonia, Ljubco Georgievski, and then Minister of Finance, Boris Stojmenov, were accused by the opposition of corrupt dealings. Rumors abounded about three "secret annexes" to the sale agreement which cater to the alleged venality of top politicians and the parties of the ruling coalition. The deal included a pledge to construct a 230 km. $90 million oil pipeline between the port of Thessalonica and Skopje (with a possible extension to Belgrade). The Greeks would invest $80 million in the pipeline and this constitutes a part of a $182 million package deal. This was not "Hellenic Petroleum"'s only Balkan venture. It acquired distribution networks of oil products in Albania as well.
After the Austrian "Erste Bank" pulled out of the deal, "National Bank of Greece" (NBG) drove a hard bargain when it bought a controlling stake in "Stopanska Banka", Macedonia's leading banking establishment for less than $50 million in cash and in kind. With well over 60% of all banking assets and liabilities in Macedonia and with holdings in virtually all significant firms in the country, "Stopanska Banka" is synonymous with the Macedonian economy, or what's left of it. NBG bought a "clean" bank, its bad loans portfolio hived off to the state. NBG - like other Greek banks, such as Eurobank, has branches and owns brokerages in Albania, Bulgaria, and Romania. But nowhere is it as influential as in Macedonia. It was able to poach Gligor Bisev, the Deputy Governor of Macedonia's central Bank (NBM) to serve as its CEO. Another Greek bank, Alpha Bank, has bought a controlling stake in Kreditna Banka, a Macedonian bank with extensive operations in Kosovo and among NGO's.
The Greek telecom, OTE, has acquired the second mobile phone operator licence in Macedonia (Cosmofon). The winner in the public tender, Link Telekom, a Macedonian paging firm, has been disqualified, unable to produce a bank guarantee (never part of the original tender terms). The matter went to the courts.
Local businessmen predicted this outcome. They say that when "Makedonski Telekom" was sold, surprisingly, and under visible American "lobbying", to MATAV (rather than to OTE), Macedonian politicians promised to compensate the latter by awarding it the second operator licence, come what may. Whatever the truth, this acquisition enhances OTE's portfolio which includes mobile operators in Albania (CosmOTE) and Bulgaria (GloBUL).
Official Greece clearly regards Greek investments as a pillar of a Greek northern sphere of influence in the Balkan. Turkey has Central Asia, Austria and Germany have Central Europe - Greece has the Balkans. Greece officially represented the likes of Bulgaria in both NATO and the EU until their accession.
Greek is spoken in many a Balkan country and Greek businessmen are less bewildered by the transition economies in the region, having gone through a similar phase themselves in the 1950's and 1960's. Greece is a natural bridge and beachhead for Western multinationals interested in the Balkan. About 20% of Greece's trade is with the Balkan despite an enormous disparity of income per capita - Greece's being 8 times the average Balkan country's.
Exports to Balkan countries have tripled between 1992 and 2000 and Greece's trade surplus rose 10 times in the same period. Greek exports constituted 35% of all EU exports to Macedonia and 55% of all EU exports to Albania. About the only places with muted Greek presence are Bosnia and Kosovo - populated by Moslems and not by Orthodox coreligionists.
The region's instability, lawlessness, and backwardness have inflicted losses on Greek firms (for instance in 1997 in disintegrating Albania, or in 1998-9 in Kosovo and Serbia). But they kept coming back.
In the early 1990's Greece imposed an economic embargo on Macedonia and almost did the same to Albania. It disputed Macedonia's flag and constitutional name and Albania's policy towards the Greek minority within its borders. But by 1998, Greeks have committed to invest $300 million in Macedonia - equal to 10% of its dilapidated GDP. Employing 22,000 workers, 450 Greek firms have invested $120 million in 1280 different ventures in Bulgaria. And 200 Greek businesses invested more than $50 million in the Albanian and economy, the beneficiary of a bilateral "drachma zone" since 1993. In 1998, Greece controlled 10% of the market in oil derivatives in Albania and the bulk of the market in Macedonia. Another $60 million were invested in Romania.
Nowhere was Greek presence more felt than in Yugoslavia. The two countries signed a bilateral investment accord in 1995. It opened the floodgates. Yugoslavia's law prevented Greek banks from operating in its territory. But this seems to have been the sole constraint. Mytilineos, a Greek metals group, signed two deals worth $1.5 billion with the Kosovo-based Trepca mines and other Yugoslav metal firms. The list reads like the Greek Who's Who in Business. Gener, Atemke, Attikat (construction), 3E, Delta Dairy (foodstuffs), Intracom (telecommunications), Elvo and Hyundai Hellas (motor vehicles), Evroil, BP Oil and Mamidakis (oil products).
The Milosevic regime used Greek and Cypriot banks and firms to launder money and bust the international sanctions regime. Greek firms shipped goods, oil included, up the Vardar river, through Macedonia, to Serbia. Members of the Yugoslav political elite bought properties in Greece. But this cornucopia mostly ended in 1998 with the deepening involvement of the international community in Kosovo. Only now are Greek companies venturing back hesitantly. European Tobacco has invested $47 million in a 400 workers strong tobacco factory in Serbia opened in 2002.
Still, the 3500 investments in the Balkan between 1992-8 were only the beginning.
Despite a worsening geopolitical climate, by 2001, Greek businesses - acting through Cypriot, Luxemburg, Lichtenstein, Swiss, and even Russian subsidiaries - have invested in excess of $5 billion in the Balkan, according to the Economic Research Division of the Greek Alpha Bank. Thus, Chipita, the Greek snacks company bought Romania's Best Foods Productions through its Cyprus subsidiary, Chipita East Europe Cyprus.
The state controlled OTE alone has invested $1.5 billion in acquiring stakes in the Serb, Bulgarian, and Romanian state telecoms. This cannot be considered mere bargain hunting. OTE claims to have turned a profit on its investments in war torn Serbia, corruption riddled Romania and bureaucratic Bulgaria. Others doubt this exuberance.
Greek banks have invested $400 million in the Balkans. NBG has branches or subsidiaries in Macedonia, Bulgaria, Romania, and Albania. EFG Ergasias and Commercial Bank are active in Bulgaria, and Alpha Bank in Romania. The creation of Europe's 23rd largest bank as a result of the merger between NBG and Alpha is likely to consolidate their grip on Balkan banking.
Greek manufacturing interests have purchased stakes in breweries in Macedonia. Hellenic Bottling - formerly 3E - started off as a Coca-Cola bottler but has invested $250m on facilities in the south Balkans and in Croatia, Slovenia and Moldova. Another big investor is Delta dairy products and ice cream.
Moreover, Greece has absorbed - albeit chaotically and reluctantly - hundreds of thousands of Albanian, Macedonian, Serb, Romanian, and Bulgarian economic immigrants. In the late 1990s, Albanian expatriates remitted home well over 500 million drachmas annually. Thousands of small time cross border traders and small to medium size trading firms control distribution and retailing of Greek, European, Asian, and American origin brands (not to mention the smuggling of cigarettes, counterfeit brands, immigrants, stolen vehicles, pirated intellectual property, prostitutes, and, marginally, drugs).
As a member of the EU and an instigator of the ineffectual and bureaucratic Stability Pact, Greece has unveiled a few megabuck regional reconstruction plans. In November 1999, it proposed a $500 million five year private-public partnership to invest in infrastructure throughout the region. Next were a $1 billion oil pipeline through Bulgaria and northern Greece and an extension of a Russian gas pipeline to Albania and Macedonia. The Egnatia Highway is supposed to connect Turkey, Greece, Bulgaria, Macedonia, and Albania. Greece is a major driving force behind REM - a southeast Europe Regional Electricity trading Market declared in September 1999 in Thessalonica.
The Hellenic Observatory in the London School of Economics notes the importance of the Greek capitalist Diaspora (Antonis Kamaras, "Capitalist Diaspora: The Greeks in the Balkans"). Small, Greek, traders in well located Thessalonica provided know-how, contacts and distribution networks to established Greek businesses outside the Balkan. The latter took advantage of the vacuum created by the indifference of multinationals in the West and penetrated Balkan markets vigorously.
The Greek stratagem is evident. Greece, as a state, gets involved in transportation and energy related projects. Greek state-inspired public sector investments have been strategically placed in the telecommunications and banking sectors - the circulatory systems of any modern economy. Investments in these four sectors can be easily and immediately leveraged to gain control of domestic manufacturing and services to the benefit of the Greek private sector.
Moreover, politics is a cash guzzling business. He who controls the cash flow - controls the votes. Greece buys itself not only refineries and banks, telecoms and highways. It buys itself influence and politicians. The latter come cheap in this part of the world. Greece can easily afford them.
Cyprus's Russian Crisis (2013)
On Thursday, April 18, the German Bundestag approved up to 10 billion euros in a bailout package for Cyprus in yet another attempt to stave off a meltdown of the eurozone. Cyprus needs to raise another 13 billion euros (by privatizing assets and disposing of its gold reserves) in order to prevent the collapse of its tottering banking system and to keep its national debt and fiscal deficit from spinning out of control. Clients of Cypriot banks (recently rated AAA- by the prestigious The Banker!) with (frozen) deposits larger than 100,000 euros will see their assets decimated by at least 40% via a one-off tax. The plan is subject to votes in the parliaments of several members as well as the truculent legislature of the island itself.
This is the first time that a European bailout involves involuntary sacrifices by bank depositors and the confiscation of private property. The Europeans felt that they do not need to underwrite the illicit profits of shady Russian figures. Indeed, the crisis that engulfed Cyprus is not of its making: it is Made in Russia. Cyprus has always served as a major front base of the KGB/FSB and the GRU in the Middle-East. The island's influential communist party, AKEL (the Progressive Party of Working People), was and is in close cahoots with the Russians.
Russians (mainly KGB operators fleeing the sinking ship of the USSR) heavily invested in the economy of Cyprus, especially in its banking sector. Many vessels of the Russian civil marine were re-registered under the Cypriot flag of convenience. Russian gold roubles were laundered through financial institutions in Cyprus and reinvested in the nefarious "shares for loans" schemes that gave rise to the oligarchs.
Russian ill-gotten gains permeate the banking systems of "respectable" countries such as Switzerland and Austria as well as offshore havens old (the UK, Israel, Lichtenstein, and Luxemburg) and new (Montenegro and, increasingly, Kososvo and Macedonia.) The lesson of the crisis in Cyprus is that the end of such sinful collaboration with hot and fickle money is ineluctably and invariably bitter and that the European Union and especially Germany are not as gullible as they appear to be: Russian capital and the banking systems that help to shelter and launder it are outside the pale of European largesse.
But Cyprus also became a hot tourist destination for an assortment of Russian and other East European wayfarers. Many large Russian corporations (e.g. Rusal, Evraz) based their headquarters or main subsidiaries on the island. Abramov, the Russian oligarch, was made a Cypriot citizen in 2010 for "the highest level of service to the Republic of Cyprus, and considering his business activities, naturalization is in the public interest."
Avraz, the conglomerate Avramov co-owns with Avramovich, another oligarch, has committed itself to a string of giant investments in Cyprus.  In his article "The Political Background to the Cyprus Crisis", published in InvestmentPolitics.com, Gary K. Busch refers to an item in the March 20, 2013 issue of Business Insider written by Linette Lopez: "In 2008 the company announced its acquisition of a 51.4 per cent stake in the Cyprus based company, Palmrose for USD $1.06 billion (€0.83 billion), and as of June 2010 Evraz held minority stakes in two Cypriot scrap metal companies, EKV Invest (9.6 per cent) and RVK Invest (42.6 per cent). Evraz also has a 50 per cent stake in Cyprus based Streamcore Limited, which had net assets of $62 million in September 2009."
Busch adds: "The biggest Russian shareholder in the commercial Cypriot banking system is Dmitry Rybolovlev; through a front called Odella Resources, he owns at least 5.01%, and maybe as much as 9.9% of the Bank of Cyprus. That bank owns about 80% of the domestic Russian bank, Uniastrum. Independent accounting evidence reveals there are, or recently have been, dozens of companies in the Rusal group with Cyprus-registered accounts in Bank of Cyprus, Hellenic Bank, and Alpha Bank (Greece). These companies have variants of the names Rusal and Rual. Fifteen more companies have been identified in the Cyprus company register with variants on the name, Alumina & Bauxite. The Russians certainly have a dog in this race."
The 40% tax incorporated in the bailout package will have a limited impact on the Russian banking sector, representing a loss of c. 0.4% of the sector's total assets. Even if the entire Cypriot banking system evaporates, Russian depositors stand to lose a mere $19 billion, equal to c. 2% of total Russian deposits. Russian banks have $40 billion of credits outstanding to Cypriot business entities (c. 6% of the corporate portfolio of Russian banks), the writing off of which would represent a rise of 130% in non-performing loans. Moody's singles out VTB, Alfa-Bank and Gazprombank as the financial institutions most exposed.
Uralsib, a Russian financial management firm adds: "Almost all of them have subsidiaries registered in Cyprus, but the main trading operations are carried out through trading companies registered in other countries, especially Switzerland. Although the major beneficiary shareholders reportedly often own stakes in Russian metals names via Cyprus-registered off-shore companies, the ownership/registration structure is irrelevant at the operating level for the companies."
Yet, Cyprus would have been left to rot had it not been for its growing geopolitical importance.
Today's Cyprus is the Greek-Russian propped rump of its former self. According to Busch, when the Turkish part of the island seceded, aided and abetted by a US-backed Turkish invasion, Cyprus lost 65% of its hotels, 87% of its holiday complexes, 40% of its schools, 48% of its agricultural exports and 56% of its beaches. The Turkish "state" is actually blossoming under the aegis of its economically booming patron, Turkey.
Cyprus sits atop huge offshore natural gas reserves and is, therefore, a prime NATO/Western strategic asset in the attempt to offset the Russian/Gazprom stranglehold on NLG supplies to Europe. Following its estrangement from its erstwhile ally, Turkey, Israel signed an agreement with Cyprus to divide the sea that separates them (and the natural riches it contains) so as to exclude Turkish Cyprus. The Cypriots have rejected a Russian offer to fund all exploration in Cypriot waters in exchange for a monopoly on the sales of all NLG findings. They are, however, negotiating the use by the Russian Navy of a base in Cyprus, which worries NATO and especially the British (which maintain their own bases there) and the Pentagon no end.
The Germans view the crisis in Cyprus as a golden opportunity to isolate and sidestep Russia's alarmingly growing involvement in Europe's energy economy and its allegedly massive money laundering activities via European banking channels. Such self-righteousness flies in the face of the facts of the ground: 36 of the 80 foreign shipping companies registered in Limassol are German and only 3 are Russian. But, at the very least, such posturing is good for attracting the Turkish vote in Germany.
---
Greek-American Plan to Resolve Macedonia's Name Issue?
26 August 2008
According to reliable sources, on September 23, in the presence of the foreign ministers of both countries, Condolenzza Rice, Secretary of State of the United States of America, will present a plan to resolve a festering dispute between Greece, its (anti-American) nominal NATO ally, and Macedonia, a member of the Coalition of the Willing in Iraq and Afghanistan and a NATO aspirant. On September 24, the Plan will be submitted to the United Nations Security Council, probably to be passed as a Resolution.

The Greek newspapers Ta Nea and Elefteros Typos published similar news on August 25 and August 21, respectively.

The Plan has been hatched in a series of secret meetings between Greek and American officials, culminating in a June 2008 conference held in Washington, involving Rice and Dora Bakoyannis, Greek's feisty Foreign Minister. The Macedonian government was kept out of the loop and may still be unaware of the existence of the Plan, let alone its contents.

It seems that the Greeks succeeded to convince the Americans that Macedonia is the intransigent party, piling one obstacle after another, in an attempt to avoid a politically unpopular settlement. Lately, the tiny polity's young Prime Minister, Nikola Gruevski, sought to enlarge the scope of the protracted negotiations to include other bilateral issues, such as the restoration of property to Macedonians expelled from Greece decades ago and the recognition of the Macedonian Orthodox Church by its Greek counterpart.

The Plan includes five elements:

1. The Republic of Macedonia will change its constitutional name (probably to Northern Macedonia, although that has not been decided yet). If true, this provision will constitute a major setback for Macedonia. No Macedonian government - let alone the current one - is likely to accept it.

2. Macedonia will be granted a transition period (of up to 10 years, according to some sources) - the time it would need to amend its constitution and to alter its registered name with various international and multilateral institutions.

3. Macedonia will be issued an invitation to join NATO (but not a date to start negotiations with the EU regarding its eventual accession).

4. Both countries will be allowed to use the adjective "Macedonian" (both commercially and non-commercially).

5. The parties will renounce any and all claims to each other's territory.

The "name issue" involves a protracted dispute over the last 17 years between the two Balkan polities over Macedonia's right to use its constitutional name, "The Republic of Macedonia". The Greeks claim that Macedonia is a region in Greece and that, therefore, the country Macedonia has no right to monopolize the name and its derivatives ("Macedonian").

The Greeks feel that Macedonians have designs on the part of Greece that borders the tiny, landlocked country and that the use of Macedonia's constitutional name internationally will only serve to enhance irredentist and secessionist tendencies, thus adversely affecting the entire region's stability.

Macedonia retorts that it has publicly renounced any claims to any territory of any of its neighbors. Greece is Macedonia's second largest foreign investor. The disparities in size, military power and geopolitical and economic prowess between the two countries make Greek "fears" appear to be ridiculous. Macedonians have a right to decide how they are to be called, say exasperated Macedonian officials.

The Greek demands are without precedent either in history or in international law. Many countries bear variants of the same name (Yemen, Korea, Germany until 1990, Russia and Byelorussia, Mongolia). Others share their name with a region in another country (Brittany in France and Great Britain across the channel, for instance).

In the alliance's Bucharest Summit, in April 2008, Macedonia was not invited to join NATO. Macedonia was rejected because it would not succumb to Greek intransigence: Greece insisted that Macedonia should change its constitutional name to cater to Greek domestic political sensitivities.

Thus, Serbia (and its ally, Russia) were left with access to a corridor, through non-NATO Macedonia to anti-American Greece and to the sea.

High-placed diplomatic sources in Washington told the Chronicle that the USA will now pressure Macedonia into changing its constitutional name in a way that will be acceptable to Greece and the powerful Greek lobbies in the USA. Should "friendly" persuasion fail, the USA will bare its fangs and may even threaten mild sanctions (the suspension of several military agreements).

Macedonia doesn't stand a chance of resisting such an onslaught. It will be forced into a humiliating retreat. An invitation to join NATO will promptly follow, in time for its ratification by all the member countries of the moribund Alliance.

Following the country's ill-advised early elections in June, 2008, the right-wing VMRO-DPMNE was coerced by the international community (read: the EU and the USA) into joining forces with DUI, the political incarnation of erstwhile Albanian insurgents in the northwest of Macedonia, hitherto an anathema as far as Gruevski, the incumbent Prime Minister, was concerned.

Hopping to bed with DUI will likely restrain the government's freedom of action. Every concession to Greece will be portrayed by jingoistic nationalists in Macedonia as capitulation and the consequence of blackmail by the Albanian parties. To the great consternation of the Macedonians, Albania, Macedonia's neighbor, has been invited to join NATO. The restive Albanians of Macedonia would like to accede to the Alliance as soon as practicable and at all costs. Understandably, they are less attached to the country's constitutional name than the non-Albanian (Macedonian) majority.
Prologue
In October 2008, the UN-appointed mediator Matthew Nimitz, presented his latest proposal on the resolution of the name issue. It corresponded almost entirely with the plan outlined above. He denied any involvement by the State Department.
---
The Greek-Macedonian Name Issue as a Moral Dilemma
Imagine the following:
In a bad neighborhood, plagued by outbursts of violent crime, one of the neighbors is wealthy and middle aged. Let us call him Mr. Greece.
His property borders on the ramshackle dwelling of a young adult who is destitute and ill. His name is Mr. Macedonia.
Mr. Greece insists that Mr. Macedonia change his name. He gives many reasons for his unusual request, not the least of which is that "Macedonia" has been the name of some of his forefathers and is the epithet of the south wing of his sprawling property. It is, therefore, part of his identity and heritage.
Mr. Macedonia, having been subjected to a siege of his property by his neighbor, has agreed in the past to tweak his coat of arms, but refuses to alter his name. He claims that the name "Macedonia" has been in his family for generations. Mr. Greece asks that Mr. Macedonia add a qualifier to his name so as to make clear that he has no designs on his neighbor's prosperous property. Mr. Greece suggests: "Mr. down-the-road Macedonia" or "Mr. Macedonia (corner Alm Street)".
Until the issue is resolved, Mr. Greece won't allow Mr. Macedonia to join the city's various civic organizations and clubs, or to enjoy communal services. Should Mr. Macedonia's property be engulfed by flames or immersed in a flood, he is on his own, as he cannot expect the help of the fire brigade or the police (NATO). Mr. Macedonia can't find a job, transact business, or trade without being a member of said associations.
The question is:
Does Mr. Greece have a moral right to ask his neighbor to change his name? Is Mr. Greece right - not in the legalistic, but in the ethical sense - to impose sanctions on Mr. Macedonia?
The answer to this question is not as straightforward as one might wish or intuit.
First, we must ask ourselves: what are the rights possessed by the two parties to the dispute?
Rights - whether moral or legal - impose obligations or duties on third parties towards the right-holder. One has a right against other people and thus can prescribe to them certain obligatory behaviors and proscribe certain acts or omissions. Rights and duties are two sides of the same ethical coin.
This duality confuses people. They often erroneously identify rights with their attendant duties or obligations, with the morally decent, or even with the morally permissible. One's rights inform other people how they must behave towards one - not merely how they should or ought to act morally. Moral behaviour is not dependent on the existence of a right. People should behave morally even in the absence of specific rights. Obligations, however, are dependent on the existence of a right. People are obliged to behave in specific ways only when a right exists.
Let us examine two examples of such confusion:
1. The Right to have One's Life Saved
There is no such right because there is no moral obligation or duty to save the life of a collective or an individual. Thus, when a nation or an individual finds itself attacked unjustly with its life threatened, it has no right to demand assistance from any individual or collective. It is on its own. Individuals and groups may volunteer to come to its aid (as they did, for instance, in the Spanish Civil War), but they are under no obligation or duty to do so.
2. The Right to Terminate One's Life which yields the right to disband, dissolve, secede, and dismantle collective structures such as states (or, in individuals, the right to commit suicide or request euthanasia). All these actions are often considered to be immoral or undesirable. People ought not commit suicide and states should not fall apart. But, the fact is that the right to do so exists and it imposes obligations on others not to interfere with or prevent its exercise by the right-holder.
Back to the feuding neighbors.
Human collectives, such as nations, and individuals clearly possess the following rights (among many others):
RIGHT
The Right to Exist which yields the prohibition against genocide (and murder) and against cultural genocide and ethnic cleansing.
APPLICATION
Mr. Greece unequivocally accepts Mr. Macedonia's right to exist and, therefore, is in compliance with this particular moral duty.
RIGHT
The Right to be Brought to Life and to Maintain one's Identity which imposes obligations on third parties to respect and not to interfere with a collective's will to attain nationhood and, subject to applicable international law, statehood. Similarly third parties must accept free and legal choices made by an individual regarding his or her identity.
APPLICATION
Mr. Greece did not interfere with Mr. Macedonia's wishes to own a house and run it as he sees fit. He is, therefore, in compliance with this part of his moral duty. Mr. Greece, however, rejects Mr. Macedonia's self-promulgated identity and tries to change it on pain of sanctions. In acting so, he is violating Mr. Macedonia's right. Mr. Greece justifies his behavior by resorting to the exception delineated below.
RIGHT
The Right to be Born which yields the principle of self-determination.
APPLICATION
Mr. Greece accepted, though grudgingly and skeptically, Mr. Macedonia's right to live in the neighborhood as an independent homeowner.
RIGHT
The Right to Have One's Life Maintained which yields the principles of non-aggression, the peaceful conduct of international relations, access to humanitarian and medical aid even in times of war, and a host of other rights that guarantee the perpetuation of decent life and its maintenance. These principles apply to interpersonal relationships as well.
APPLICATION
By imposing sanctions on Mr. Macedonia, Mr. Greece has clearly and repeatedly reneged on this moral obligation and, thus, has violated Mr. Macedonia's right to a decent and well-maintained ("good") life. Mr. Greece justifies this prima facie immoral behavior by resorting to the same exception (as per below).
RIGHT
The Right not to be Killed and to Save One's Own Life which yields the right to self-defense (though not the right to preemptive action to fend off a potential or perceived threat).
EXCEPTION
One exception to these rights is:
If the continued existence of a collective (or individual) is predicated on the repeated and continuous violation of the rights of others - and these other people object to such breaches and infringements being perpetrated against them - then the offending collective (or individual) must be punished or even "killed" if that is the only way to right the wrong and re-assert the rights of the collective's (or individual's) victims.
"Killing" in this exception has many manifestations, only few of them physical: the radical alteration or substitution of one's identity, institutions, history, culture, language, territorial integrity, sovereignty, human and civil rights, and other crucial parameters of self-determination is tantamount to effectively "killing" or terminating the collective. In extremis, killing may also include the physical extermination of classes or groups of people (such as war criminals, members of the military, the political echelon, members of resistance movements, hate mongers, terrorists, etc.).
APPLYING THE RIGHTS and EXCEPTION to the case of Mr. Greece vs. Mr. Macedonia
Mr. Greece makes four cumulative claims:
1. That Mr. Macedonia's refusal to modify his name violates Mr. Greece's rights.
2. That the violation is repeated, flagrant and continuous.
3. That changing Mr. Macedonia's name is the only way to right the wrong and re-assert the rights of Mr. Greece.
4. That, because Mr. Macedonia won't change his name, Mr. Greece, resorting to the exception above, has the right to retaliate by, inter alia, abrogating Mr. Macedonia's right to a decent life.
Let us examine each claim more deeply.
What rights of Mr. Greece are violated? Principally, his right to maintain his identity (to exist as the same Mr. Greece whose forefathers were Macedonians and whose house contains a wing called Macedonia).
Yet, Mr. Macedonia's right to maintain his identity (to exist as Mr. Macedonia) are directly challenged by Mr. Greece's insistence that he change his name.
We are, therefore, faced with two identical, equipotent claims. This is known as a moral dilemma. It can be resolved only if we prove that one of the horns of the dilemma has been misstated or is based on falsities. Both Mr. Greece and Mr. Macedonia are trying to do just that: prove that the other side is misrepresenting facts (lying) and is acting out of ulterior motives (does not really feel violated or aggrieved).
Can we right one wrong (the breach of Mr. Greece's rights) by effecting another (the violation of Mr. Macedonia's rights)? Of course not. If the arguments of the two parties have merit, there is no ethical solution to the problem. The calculus of moral rights in this case is insoluble. The issue will be decided in accordance with the balance of might, not the appeal to what's right.
Is changing Mr. Macedonia's name the only way to address the wrong done and re-assert the rights of Mr. Greece?
Again, If Mr. Greece is truthful, the answer is yes. But, then, we will have righted one wrong (against Mr. Greece) by committing another (against Mr. Macedonia). We are back to square one.
Is Mr. Greece justified in violating Mr. Macedonia's right to a decent life in order to force Mr. Macedonia to change its name and thus right the wrong done to Mr. Greece?
No way. Violating another person's right in order to uphold one's own is rarely justified, though such behaviour cannot be condemned. Here we have the flip side of the confusion we opened with: Mr. Greece's behaviour, though understandable and perhaps inevitable, is also morally reprehensible. One should never knowingly violate another person's rights, even if only to force that person to right a wrong.
Interview granted to Nova Makedonija, February 22, 2015
Q. Greece and the eurogroup made an agreement which allows the country to receive money for the next four months in exchange for reforms needed to straighten the Greek economy. The Western media announced that the only difference between the last and the new deal is that the name "troika" is replaced with "institutions". Do you think that Tsipras will get along with the previous arrangements made by the troika and Samaras?

A. During the recent elections, Tsipras painted himself into a corner and made promises he can never hope to keep. In effect, he is now begging Europe to find a way to bail HIM out, to save HIS face, to square the circle: to allow him to continue to implement the old arrangements, including the austerity measures, but in a way that will APPEAR to be that he is not. Europe will offer him as many COSMETIC concessions as he needs: it will rename arrangements and credit facilities, reschedule some marginal debts, front-end (bring forward) the portion of the program dedicated to growth and employment, etc. But, the essence will remain exactly the same: very shortly, Tzipras will be forced to fire thousands of additional state workers, apply painful reforms to the banking and financial sectors, and cut further down on government spending. With or without the Eurozone, he has no choice: Greece is bankrupt (though less so than it had been 3 years ago.)

Q. How real Is the possibility of Greece leaving the eurozone and bringing back the drahma? What are the conseqences?
A. The possibility exists only if the Germans will act unilaterally and arrogantly (the kind of conduct they have been scrupulously avoiding since Tzipras came to power.) Exiting the Eurozone and the EU is a very unpopular idea in the Greek street and among Greek voters. It would be political suicide - as well as financial self-immolation. Greece needs all the credits it can get in order to merely survive. The minute it leaves the Eurozone, it will have to declare default on all its international debts and a moratorium on its domestic, internal debt. Its banks will collapse and have to be completely nationalized. Unemployment will soar as export finance will dry up. Countries like Thailand and Argentina went through a similar scenario and it took them more than a decade to just recover.

Q. Will Germany and EU alow this? What would this kind of step mean for the eurozone?
A. Germany IS the EU and it will do everything it possibly can to prevent this kind of development for several reasons: (a) It is the biggest lender to Greece and it won't see a penny if Greece defaults; (2) Trust in the euro will be shaken badly if the zone fails to tackle the balance of payments and banking problems of such a tiny member (Greece's GDP is less than 2% of the zone's aggregate total in real terms); (3) Germany will lose clout and its leadership will be questioned; (4) It will encourage other members and countries like Russia and even China to defy the EU and challenge the euro as an emerging reserve currency for international transactions; (5) Any concessions to Greece will serve as a dangerous precedent for other heavily-indebted and bailed-out members in the eurozone.

Q. The Greece crisis has been going on for years. What are your expectations for the end of this story?

A. Greece must default on all its obligations in an orderly and structured way. It must wipe the slate clean. It must create a "bad bank" for all the non-performing loans on the books of its banks. It must cut down government direct and indirect employment by 50% and divert these resource to generate youth employment. It must work with the huge and influential Greek diasporas everywhere to revive tourism, foreign investments, training and re-skilling programs, and find jobs for its surplus manpower abroad (as Gastarbeiter.) It must monetize the economy by radically cutting taxes and redirect spending towards high-yield projects and away from social welfare. Until it implements these tough measures it will continue to be the Sick Man of Europe, faced with a permanent risk of deflation. Japan has been going through a similar slow-motion crisis for more than 2 decades. Greece may find itself losing an entire generation if it is not careful and does not get its act together. Tzipras has huge political capital (popular support). Let's hope he he uses it wisely.

---
Also Read
Foreign Direct Investment (FDI) - Pros and Cons
Foreign Investments - A Dialogue with the Prime Minister of Macedonia
Eastward, Ho - FDI in Central and Eastern Europe
Nation Branding, Place Marketing, and Investment Promotion
Equity, Europe, Investments:
Three Wrong Orientations of the Macedonian Economy
---
Copyright Notice
This material is copyrighted. Free, unrestricted use is allowed on a non commercial basis.
The author's name and a link to this Website must be incorporated in any reproduction of the material for any use and by any means.
---
Internet: A Medium or a Message?
Malignant Self Love - Narcissism Revisited
Frequently Asked Questions about Narcissism
Write to me: palma@unet.com.mk or narcissisticabuse-owner@yahoogroups.com