The Construct of Normal Personality
"Personality Disorders Revisited" (450 pages e-book) - click HERE to purchase!
By: Dr. Sam Vaknin


Click HERE to Watch the Video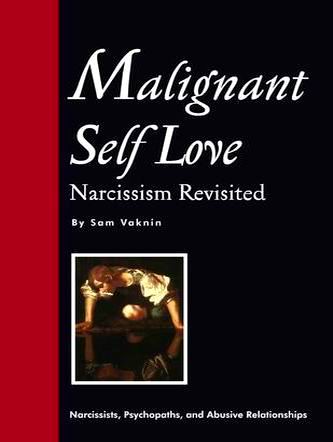 Malignant Self Love - Buy the Book - Click HERE!!!
Relationships with Abusive Narcissists - Buy the e-Books - Click HERE!!!
---
READ THIS: Scroll down to review a complete list of the articles - Click on the blue-coloured text!
Bookmark this Page - and SHARE IT with Others!
---
---
"The real hopeless victims of mental illness are to be found among those who appear to be most normal. Many of them are normal because they are so well adjusted to our mode of existence, because their human voice has been silenced so early in their lives, that they do not even struggle or suffer or develop symptoms as the neurotic does. They are normal not in what may be called the absolute sense of the word; they are normal only in relation to a profoundly abnormal society. Their perfect adjustment to that abnormal society is a measure of their mental sickness. These millions of abnormally normal people, living without fuss in a society to which, if they were fully human beings, they ought not to be adjusted."
~ Aldous Huxley, Brave New World Revisited ~
Personality disorders are dysfunctions of our whole identity, tears in the fabric of who we are. They are all-pervasive because our personality is ubiquitous and permeates each and every one of our mental cells. I just published the first article in this topic titled "What is Personality?". Read it to understand the subtle differences between "personality", "character", and "temperament".
In the background lurks the question: what constitutes normal behavior? Who is normal?
There is the statistical response: the average and the common are normal. But it is unsatisfactory and incomplete. Conforming to social edicts and mores does not guarantee normalcy. Think about anomic societies and periods of history such as Hitler's Germany or Stalin's Russia. Model citizens in these hellish environments were the criminal and the sadist.
Rather than look to the outside for a clear definition, many mental health professionals ask: is the patient functioning and happy (ego-syntonic)? If he or she is both then all is well and normal. Abnormal traits, behaviors, and personalities are, therefore defined as those traits, behaviors, and personalities that are dysfunctional and cause subjective distress.
(continued below)
---
This article appears in my book "Malignant Self-love: Narcissism Revisited"
Click HERE to buy the print edition from Amazon (click HERE to buy a copy dedicated by the author)
Click HERE to buy the print edition from Barnes and Noble
Click HERE to buy the print edition from the publisher and receive a BONUS PACK
Click HERE to buy electronic books (e-books) and video lectures (DVDs) about narcissists, psychopaths, and abuse in relationships
Click HERE to buy the ENTIRE SERIES of sixteen electronic books (e-books) about narcissists, psychopaths, and abuse in relationships
Click HERE for SPECIAL OFFER 1 and HERE for SPECIAL OFFER 2
Follow me on Twitter, Facebook (my personal page or the book's), YouTube
---
But, of course, this falls flat on its face at the slightest scrutiny. Many evidently mentally ill people are rather happy and reasonably functional.
Some scholars reject the concept of "normalcy" altogether. The anti-psychiatry movement object to the medicalization and pathologization of whole swathes of human conduct. Others prefer to study the disorders themselves rather to "go metaphysical" by trying to distinguish them from an imaginary and ideal state of being "mentally healthy".
I subscribe to the later approach. I much prefer to delve into the phenomenology of mental health disorders: their traits, characteristics, and impact on others.
---
Many additional Frequently Asked Questions (FAQs) about Personality Disorders - click HERE!
---
Copyright Notice
This material is copyrighted. Free, unrestricted use is allowed on a non commercial basis.
The author's name and a link to this Website must be incorporated in any reproduction of the material for any use and by any means.
---
Malignant Self Love - Narcissism Revisited
Frequently Asked Questions about Pathological Narcissism
Excerpts from the Archive of the Narcissism List
World in Conflict and Transition
Internet: A Medium or a Message?
Write to me: palma@unet.com.mk or narcissisticabuse-owner@yahoogroups.com