Coping with Stalking and Stalkers
Planning and Executing Your Getaway
Click HERE to Watch he Video
By: Dr. Sam Vaknin
Emotional, Verbal, and Psychological Abuse, Domestic and Family Violence and Spousal Abuse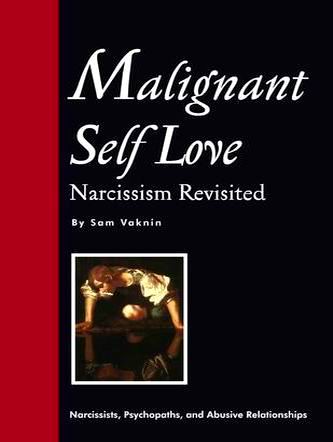 Malignant Self Love - Buy the Book - Click HERE!!!
Relationships with Abusive Narcissists - Buy the e-Books - Click HERE!!!
---
READ THIS: Scroll down to review a complete list of the articles - Click on the blue-coloured text!
Bookmark this Page - and SHARE IT with Others!
---
---
This article is meant to be a general guide to planning your escape. It does not contain addresses, contacts, and phone numbers. It is not specific to one state or country. Rather, it describes options and institutions which are common the world over. You should be the one to "fill in the blanks" and locate the relevant shelters and agencies in your domicile.
Read this article on other options and getting help!
Do not leave unprepared. Study and execute every detail of your getaway. This is especially important if your partner is violent. Be sure to make a Safety Plan – how to get out of the house unnoticed and the indispensable minimum items that you should carry with you, even on a short notice.
Here are the recommendations of the Province of Alberta in Canada:
Long before you actually leave, copy all important documents and store them in a safe place. These include: identity cards, health care and social insurance or security Cards, driver's license/registration, credit cards and bank cards, other personal identification (including picture ID), birth certificate, immunisation card for the children, custody order, personal chequebook, last banking statement, and mortgage papers. Make a list of all computer passwords and access codes (for instance: ATM PINs).
When you leave the house, take with you these copied documents as well as the following personal items: prescribed medication, personal hygiene products, glasses/contact lenses, money (borrow from family members, a neighbour, colleague, or friends, if you have to), several changes of clothing (don't forget night wear and underwear), heirlooms, jewellery, photo albums (pictures that you want to keep), craft, needle work, hobby work.
The situation is inevitably more complicated if you are fleeing with your children. In this case, be sure to bring with you their various medications, soother, bottles, favourite toy or blanket, and clothing (again: night wear, underwear). Older kids may carry their own clothes and school books.
Make a list of the following and have it on you at all times: addresses and phone numbers of domestic violence shelters, police stations, night courts, community social services, schools in the vicinity, major media, and address and phone and fax numbers of your lawyer and his attorneys. Secure a detailed public transportation map.
Your best bet is to apply to a shelter for a safe place to stay the first few days and nights. Read more about shelters here – Domestic Violence Shelters.
If you can afford to, your next step should be to hire a divorce attorney and file for interim custody. Your divorce papers can be served much later. Your first concern is to keep the children with you safely and legally. Your husband is likely to claim that you have kidnapped them.
(continued below)
---
This article appears in my book, "Malignant Self-love: Narcissism Revisited"
Click HERE to buy the print edition from Amazon (click HERE to buy a copy dedicated by the author)
Click HERE to buy the print edition from Barnes and Noble
Click HERE to buy the print edition from the publisher and receive a BONUS PACK
Click HERE to buy electronic books (e-books) and video lectures (DVDs) about narcissists, psychopaths, and abuse in relationships
Click HERE to buy the ENTIRE SERIES of sixteen electronic books (e-books) about narcissists, psychopaths, and abuse in relationships
Click HERE for SPECIAL OFFER 1 and HERE for SPECIAL OFFER 2
Follow me on Twitter, Facebook (my personal page or the book's), YouTube
---
But your escape should be only the tip of a long period of meticulous preparations.
We already mentioned that you should make copies of all important documents [see above]. Don't escape from your predicament penniless! Secretly put aside cash for an Escape Fund. Your husband is likely to block your checking account and credit cards. Ask around where you can stay the first week. Will your family or friends accept you? Apply to a domestic violence shelter and wait to be accepted. Be sure to know where you are going!
Make extra sets of keys and documents. Bundle these up with some clothes and keep these "reserve troves" with friends and family. Put one such "trove" in a safety deposit box and give the key to someone you trust. Secure transportation for the day or night of escape. Agree on codes and signals with friends and family ("If I don't call you by 10 PM, something has gone wrong", "If I call you and say that Ron is home, call the police").
You should wait until he is gone and only then leave home. Avoid confrontation over your departure. It can end badly. Do not inform him of your plans. Make excuses to slip away in the days and months before you actually leave. Get him used to your absence.
Should you get the police involved?
This is the topic of the next part of this article.
Batterer intervention programs and victims' support groups are the topics of this article.
---
Also Read
Divorcing the Narcissist and Psychopath
The Intermittent Explosive Narcissist
Should You Get the Police Involved?
Should You Get the Courts Involved?
Traumas as Social Interactions
Narcissism and Other People's Guilt
How to Spot an Abuser on Your First Date
"Trauma Bonding" and the Psychology of Torture
Narcissists, Narcissistic Supply and Sources of Supply
Other People's Pain (Narcissism, Sadism, and Masochism)
The Malignant Optimism of the Abused (Victims of Narcissists)
RESOURCES
The Toxic Relationships Study List
Spousal (Domestic) Abuse and Violence
Verbal and Emotional Abuse - Articles Menu
HealthyPlace Narcissistic Personality Disorder (NPD) Community
Case Studies on the Psychopath and Narcissist Survivors Support Group
Ask Sam on the Psychopath and Narcissist Survivors Support Group
Ask Sam on the Narcissistic Abuse Recovery Forum
Domestic Violence and Abuse statistics - Click here
---
Copyright Notice
This material is copyrighted. Free, unrestricted use is allowed on a non commercial basis.
The author's name and a link to this Website must be incorporated in any reproduction of the material for any use and by any means.
---
Frequently Asked Questions about Pathological Narcissism
Excerpts from the Archive of the Narcissism List
After the Rain - How the West Lost the East
Internet: A Medium or a Message?
Write to me: palma@unet.com.mk or narcissisticabuse-owner@yahoogroups.com