Sex or Gender
By: Dr. Sam Vaknin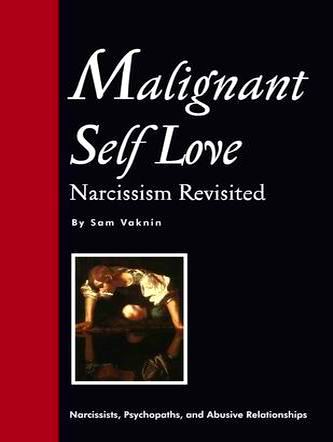 Malignant Self Love - Buy the Book - Click HERE!!!
Relationships with Abusive Narcissists - Buy the e-Books - Click HERE!!!
---
READ THIS: Scroll down to review a complete list of the articles - Click on the blue-coloured text!
Bookmark this Page - and SHARE IT with Others!
---
---
"One is not born, but rather becomes, a woman."
Simone de Beauvoir, The Second Sex (1949)
With same-sex marriage becoming a legal reality throughout the world, many more children are going to be raised by homosexual (gay and lesbian) parents, or even by transgendered or transsexual ones. How is this going to affect the child's masculinity or femininity?
Is being a gay man less manly than being a heterosexual one? Is a woman who is the outcome of a sex change operation less feminine than her natural-born sisters? In which sense is a "virile" lesbian less of a man than an effeminate heterosexual or homosexual man? And how should we classify and treat bisexuals and asexuals?
What about modern she-breadwinners? All those feminist women in traditional male positions who are as sexually aggressive as men and prone to the same varieties of misconduct (e.g., cheating on their spouses)? Are they less womanly? And are their stay-at-home-dad partners not men enough? How are sex preferences related to gender differentiation? And if one's sex and genitalia can be chosen and altered at will – why not one's gender, regardless of one's natural equipment? Can we decouple gender roles from sexual functions and endowments?
Aren't the feminist-liberal-emancipated woman and her responsive, transformed male partner as moulded by specific social norms and narratives as their more traditional and conservative counterparts? And when men adapted to the demands of the "new", post-modernist woman – were they not then rebuffed by that very same female as emasculated and unmanly? What is the source of this gender chaos? Why do people act "modern" while, at heart, they still hark back to erstwhile mores and ethos?
In nature, male and female are distinct. She-elephants are gregarious, he-elephants solitary. Male zebra finches are loquacious - the females mute. Female green spoon worms are 200,000 times larger than their male mates. These striking differences are biological - yet they lead to differentiation in social roles and skill acquisition.
Alan Pease, author of a book titled "Why Men Don't Listen and Women Can't Read Maps", believes that women are spatially-challenged compared to men. The British firm, Admiral Insurance, conducted a study of half a million claims. They found that "women were almost twice as likely as men to have a collision in a car park, 23 percent more likely to hit a stationary car, and 15 percent more likely to reverse into another vehicle" (Reuters).
Yet gender "differences" are often the outcomes of bad scholarship. Consider Admiral Insurance's data. As Britain's Automobile Association (AA) correctly pointed out - women drivers tend to make more short journeys around towns and shopping centers and these involve frequent parking. Hence their ubiquity in certain kinds of claims. Regarding women's alleged spatial deficiency, in Britain, girls have been outperforming boys in scholastic aptitude tests - including geometry and maths - since 1988.
In an Op-Ed published by the New York Times on January 23, 2005, Olivia Judson cited this example
"Beliefs that men are intrinsically better at this or that have repeatedly led to discrimination and prejudice, and then they've been proved to be nonsense. Women were thought not to be world-class musicians. But when American symphony orchestras introduced blind auditions in the 1970's - the musician plays behind a screen so that his or her gender is invisible to those listening - the number of women offered jobs in professional orchestras increased. Similarly, in science, studies of the ways that grant applications are evaluated have shown that women are more likely to get financing when those reading the applications do not know the sex of the applicant."
On the other wing of the divide, Anthony Clare, a British psychiatrist and author of "On Men" wrote:
"At the beginning of the 21st century it is difficult to avoid the conclusion that men are in serious trouble. Throughout the world, developed and developing, antisocial behavior is essentially male. Violence, sexual abuse of children, illicit drug use, alcohol misuse, gambling, all are overwhelmingly male activities. The courts and prisons bulge with men. When it comes to aggression, delinquent behavior, risk taking and social mayhem, men win gold."
Men also mature later, die earlier, are more susceptible to infections and most types of cancer, are more likely to be dyslexic, to suffer from a host of mental health disorders, such as Attention Deficit Hyperactivity Disorder (ADHD), and to commit suicide.
In her book, "Stiffed: The Betrayal of the American Man", Susan Faludi describes a crisis of masculinity following the breakdown of manhood models and work and family structures in the last five decades. In the film "Boys don't Cry", a teenage girl binds her breasts and acts the male in a caricatured relish of stereotypes of virility. Being a man is merely a state of mind, the movie implies.
But what does it really mean to be a "male" or a "female"? Are gender identity and sexual preferences genetically determined? Can they be reduced to one's sex? Or are they amalgams of biological, social, and psychological factors in constant interaction? Are they immutable lifelong features or dynamically evolving frames of self-reference?
In rural northern Albania, until recently, in families with no male heir, women could choose to forego sex and childbearing, alter their external appearance and "become" men and the patriarchs of their clans, with all the attendant rights and obligations.
In the aforementioned New York Times Op-Ed, Olivia Judson opines:
"Many sex differences are not, therefore, the result of his having one gene while she has another. Rather, they are attributable to the way particular genes behave when they find themselves in him instead of her. The magnificent difference between male and female green spoon worms, for example, has nothing to do with their having different genes: each green spoon worm larva could go either way. Which sex it becomes depends on whether it meets a female during its first three weeks of life. If it meets a female, it becomes male and prepares to regurgitate; if it doesn't, it becomes female and settles into a crack on the sea floor."
Yet, certain traits attributed to one's sex are surely better accounted for by the demands of one's environment, by cultural factors, the process of socialization, gender roles, and what George Devereux called "ethnopsychiatry" in "Basic Problems of Ethnopsychiatry" (University of Chicago Press, 1980). He suggested to divide the unconscious into the id (the part that was always instinctual and unconscious) and the "ethnic unconscious" (repressed material that was once conscious). The latter is mostly molded by prevailing cultural mores and includes all our defense mechanisms and most of the superego.
So, how can we tell whether our sexual role is mostly in our blood or in our brains?
The scrutiny of borderline cases of human sexuality - notably the transgendered or intersexed - can yield clues as to the distribution and relative weights of biological, social, and psychological determinants of gender identity formation.
The results of a study conducted by Uwe Hartmann, Hinnerk Becker, and Claudia Rueffer-Hesse in 1997 and titled "Self and Gender: Narcissistic Pathology and Personality Factors in Gender Dysphoric Patients", published in the "International Journal of Transgenderism", "indicate significant psychopathological aspects and narcissistic dysregulation in a substantial proportion of patients." Are these "psychopathological aspects" merely reactions to underlying physiological realities and changes? Could social ostracism and labeling have induced them in the "patients"?
The authors conclude:
"The cumulative evidence of our study ... is consistent with the view that gender dysphoria is a disorder of the sense of self as has been proposed by Beitel (1985) or Pfäfflin (1993). The central problem in our patients is about identity and the self in general and the transsexual wish seems to be an attempt at reassuring and stabilizing the self-coherence which in turn can lead to a further destabilization if the self is already too fragile. In this view the body is instrumentalized to create a sense of identity and the splitting symbolized in the hiatus between the rejected body-self and other parts of the self is more between good and bad objects than between masculine and feminine."
Freud, Kraft-Ebbing, and Fliess suggested that we are all bisexual to a certain degree. As early as 1910, Dr. Magnus Hirschfeld argued, in Berlin, that absolute genders are "abstractions, invented extremes". The consensus today is that one's sexuality is, mostly, a psychological construct which reflects gender role orientation.
Joanne Meyerowitz, a professor of history at Indiana University and the editor of The Journal of American History observes, in her recently published tome, "How Sex Changed: A History of Transsexuality in the United States", that the very meaning of masculinity and femininity is in constant flux.
Transgender activists, says Meyerowitz, insist that gender and sexuality represent "distinct analytical categories". The New York Times wrote in its review of the book: "Some male-to-female transsexuals have sex with men and call themselves homosexuals. Some female-to-male transsexuals have sex with women and call themselves lesbians. Some transsexuals call themselves asexual."
So, it is all in the mind, you see.
This would be taking it too far. A large body of scientific evidence points to the genetic and biological underpinnings of sexual behavior and preferences.
The German science magazine, "Geo", reported recently that the males of the fruit fly "drosophila melanogaster" switched from heterosexuality to homosexuality as the temperature in the lab was increased from 19 to 30 degrees Celsius. They reverted to chasing females as it was lowered.
The brain structures of homosexual sheep are different to those of straight sheep, a study conducted recently by the Oregon Health & Science University and the U.S. Department of Agriculture Sheep Experiment Station in Dubois, Idaho, revealed. Similar differences were found between gay men and straight ones in 1995 in Holland and elsewhere. The preoptic area of the hypothalamus was larger in heterosexual men than in both homosexual men and straight women.
According an article, titled "When Sexual Development Goes Awry", by Suzanne Miller, published in the September 2000 issue of the "World and I", various medical conditions give rise to sexual ambiguity. Congenital adrenal hyperplasia (CAH), involving excessive androgen production by the adrenal cortex, results in mixed genitalia. A person with the complete androgen insensitivity syndrome (AIS) has a vagina, external female genitalia and functioning, androgen-producing, testes - but no uterus or fallopian tubes.
People with the rare 5-alpha reductase deficiency syndrome are born with ambiguous genitalia. They appear at first to be girls. At puberty, such a person develops testicles and his clitoris swells and becomes a penis. Hermaphrodites possess both ovaries and testicles (both, in most cases, rather undeveloped). Sometimes the ovaries and testicles are combined into a chimera called ovotestis.
Most of these individuals have the chromosomal composition of a woman together with traces of the Y, male, chromosome. All hermaphrodites have a sizable penis, though rarely generate sperm. Some hermaphrodites develop breasts during puberty and menstruate. Very few even get pregnant and give birth.
Anne Fausto-Sterling, a developmental geneticist, professor of medical science at Brown University, and author of "Sexing the Body", postulated, in 1993, a continuum of 5 sexes to supplant the current dimorphism: males, merms (male pseudohermaphrodites), herms (true hermaphrodites), ferms (female pseudohermaphrodites), and females.
Intersexuality (hermpahroditism) is a natural human state. We are all conceived with the potential to develop into either sex. The embryonic developmental default is female. A series of triggers during the first weeks of pregnancy places the fetus on the path to maleness.
In rare cases, some women have a male's genetic makeup (XY chromosomes) and vice versa. But, in the vast majority of cases, one of the sexes is clearly selected. Relics of the stifled sex remain, though. Women have the clitoris as a kind of symbolic penis. Men have breasts (mammary glands) and nipples.
The Encyclopedia Britannica 2003 edition describes the formation of ovaries and testes thus:
"In the young embryo a pair of gonads develop that are indifferent or neutral, showing no indication whether they are destined to develop into testes or ovaries. There are also two different duct systems, one of which can develop into the female system of oviducts and related apparatus and the other into the male sperm duct system. As development of the embryo proceeds, either the male or the female reproductive tissue differentiates in the originally neutral gonad of the mammal."
Yet, sexual preferences, genitalia and even secondary sex characteristics, such as facial and pubic hair are first order phenomena. Can genetics and biology account for male and female behavior patterns and social interactions ("gender identity")? Can the multi-tiered complexity and richness of human masculinity and femininity arise from simpler, deterministic, building blocks?
Sociobiologists would have us think so.
For instance: the fact that we are mammals is astonishingly often overlooked. Most mammalian families are composed of mother and offspring. Males are peripatetic absentees. Arguably, high rates of divorce and birth out of wedlock coupled with rising promiscuity merely reinstate this natural "default mode", observes Lionel Tiger, a professor of anthropology at Rutgers University in New Jersey. That three quarters of all divorces are initiated by women tends to support this view.
Furthermore, gender identity is determined during gestation, claim some scholars.
Milton Diamond of the University of Hawaii and Dr. Keith Sigmundson, a practicing psychiatrist, studied the much-celebrated John/Joan case. An accidentally castrated normal male was surgically modified to look female, and raised as a girl but to no avail. He reverted to being a male at puberty.
His gender identity seems to have been inborn (assuming he was not subjected to conflicting cues from his human environment). The case is extensively described in John Colapinto's tome "As Nature Made Him: The Boy Who Was Raised as a Girl".
HealthScoutNews cited a study published in the November 2002 issue of "Child Development". The researchers, from City University of London, found that the level of maternal testosterone during pregnancy affects the behavior of neonatal girls and renders it more masculine. "High testosterone" girls "enjoy activities typically considered male behavior, like playing with trucks or guns". Boys' behavior remains unaltered, according to the study.
Yet, other scholars, like John Money, insist that newborns are a "blank slate" as far as their gender identity is concerned. This is also the prevailing view. Gender and sex-role identities, we are taught, are fully formed in a process of socialization which ends by the third year of life. The Encyclopedia Britannica 2003 edition sums it up thus:
"Like an individual's concept of his or her sex role, gender identity develops by means of parental example, social reinforcement, and language. Parents teach sex-appropriate behavior to their children from an early age, and this behavior is reinforced as the child grows older and enters a wider social world. As the child acquires language, he also learns very early the distinction between "he" and "she" and understands which pertains to him- or herself."
So, which is it - nature or nurture? There is no disputing the fact that our sexual physiology and, in all probability, our sexual preferences are determined in the womb. Men and women are different - physiologically and, as a result, also psychologically.
Society, through its agents - foremost amongst which are family, peers, and teachers - represses or encourages these genetic propensities. It does so by propagating "gender roles" - gender-specific lists of alleged traits, permissible behavior patterns, and prescriptive morals and norms. Our "gender identity" or "sex role" is shorthand for the way we make use of our natural genotypic-phenotypic endowments in conformity with social-cultural "gender roles".
Inevitably as the composition and bias of these lists change, so does the meaning of being "male" or "female". Gender roles are constantly redefined by tectonic shifts in the definition and functioning of basic social units, such as the nuclear family and the workplace. The cross-fertilization of gender-related cultural memes renders "masculinity" and "femininity" fluid concepts.
One's sex equals one's bodily equipment, an objective, finite, and, usually, immutable inventory. But our endowments can be put to many uses, in different cognitive and affective contexts, and subject to varying exegetic frameworks. As opposed to "sex" - "gender" is, therefore, a socio-cultural narrative. Both heterosexual and homosexual men ejaculate. Both straight and lesbian women climax. What distinguishes them from each other are subjective introjects of socio-cultural conventions, not objective, immutable "facts".
In "The New Gender Wars", published in the November/December 2000 issue of "Psychology Today", Sarah Blustain sums up the "bio-social" model proposed by Mice Eagly, a professor of psychology at Northwestern University and a former student of his, Wendy Wood, now a professor at the Texas A&M University:
"Like (the evolutionary psychologists), Eagly and Wood reject social constructionist notions that all gender differences are created by culture. But to the question of where they come from, they answer differently: not our genes but our roles in society. This narrative focuses on how societies respond to the basic biological differences - men's strength and women's reproductive capabilities - and how they encourage men and women to follow certain patterns.
'If you're spending a lot of time nursing your kid', explains Wood, 'then you don't have the opportunity to devote large amounts of time to developing specialized skills and engaging tasks outside of the home'. And, adds Eagly, 'if women are charged with caring for infants, what happens is that women are more nurturing. Societies have to make the adult system work [so] socialization of girls is arranged to give them experience in nurturing'.
According to this interpretation, as the environment changes, so will the range and texture of gender differences. At a time in Western countries when female reproduction is extremely low, nursing is totally optional, childcare alternatives are many, and mechanization lessens the importance of male size and strength, women are no longer restricted as much by their smaller size and by child-bearing. That means, argue Eagly and Wood, that role structures for men and women will change and, not surprisingly, the way we socialize people in these new roles will change too. (Indeed, says Wood, 'sex differences seem to be reduced in societies where men and women have similar status,' she says. If you're looking to live in more gender-neutral environment, try Scandinavia.)"
Film Review: "What to Expect When You Are Expecting" (2012)
Modern pop culture bombards us with gender stereotypes, which by now have become truisms: women are always sensitive, misunderstood, in touch with their emotions and neglected; men are commitment-phobic, confused, narcissistic, hypersexed, and hell-bent on frustrating the opposite number.
It was, therefore, refreshing to watch the four female protagonists of the film "What to Expect When You Are Expecting" reduce these caricatures to smithereens. The womenfolk in the film are self-centered, dread intimacy and commitment, two of them are workaholics, and all four are rank narcissists.
The men in this otherwise middling movie are romantic, in touch with their emotions, committed, and largely selfless. The only exception is the dysfunctional father of one of them, a throwback to the 1960s when men were still machos and sex meant everything. His youthful wife makes up for his shortcomings, though: she is clear-headed, no-nonsense, determined, sharp-witted, and a strict disciplinarian when needed. But this incongruous couple is the only exception to an otherwise coherent message: men have matured, women should get their act together.
The women are the ones who - not so secretly - abhor the thought of what bearing children would do to their bodies and to their lives (in this order.) The men encourage them to be fruitful and multiply as the ultimate fad in self-fulfillment and self-gratification.
Another striking feature of this film is the fact that none of the women, despite being all over the place, feels the need to seek advice. They live alone and cope in solitude: gone are the tips-dispensing mother; the supportive female soulmate; The effeminate or gay male friend; the recurring old flame; the motherly colleague or avuncular co-worker. It's every woman for herself now. And they are botching the job, says the film, as thoroughly as men ever did.
The Death of Traditional Sex in a Unisex World
Traditional sex – the heady cocktail of lust and emotional bonding - is all but dead. In a culture of casual, almost anonymous hookups, suppressing attendant emerging emotions is the bon ton and women and men drift apart, zerovalent atoms in an ever-shifting, kaleidoscopic world, separated by a yawning expectations gap, their virtual isolation aided and abetted by technologies, collectively misnomered "social media".
It is increasingly more difficult to both find a mate and keep him or her. One fifth of all American couples are sexless. In Japan, about half of all adolescents are schizoid and prefer technological gadgets to flesh-and-blood peers. A quarter of all males in Britain would rather watch the telly or bar crawl with their friends than garner carnal pleasure. People everywhere increasingly rely on Internet porn and auto-erotic stimulation to relieve themselves. Sex has become the sordid equivalent of other excretory bodily functions, best pursued in solitude.
At the root of this upheaval is the ill-thought and violent subversion of received gender roles. Women sought to become not only equal to men, but identical to them. Rather than encourage a peaceful evolution, they embarked on a series of shattering and disorienting gender wars with men as the demonized enemy. Attempting assertiveness, women found aggression.
Relationships have become virulent battlefields and the zero testing grounds of a brave, new world. No wonder men find women bafflingly masculine and unattractive. They recoil from commitment and bonding because the rules of engagement are fuzzy, the resources required depleting, the rewards scanty, and the risks – pecuniary and emotional – devastating. Birth rates have plunged well below the replacement rate in most industrialized societies: childrearing requires stable arrangements with reasonable prognoses of functional health and longevity.
In short: the typical, chauvinistic male still wants to get married to his grandmother and his narcissistic female counterparty wishes to live happily ever after with a penile reflection of herself. The differences in expectations lead to discrepancies in performance which are all but unbridgeable and irreconcilable. Breakup rates are unprecedented in human history. The lucrative business of divorce is no longer frowned upon and is facilitated by lenient legislation and a veritable cornucopia of institutions. The proliferation of models of pairing and cohabitation is proof positive that the system is broken: it's every man for himself now. Society is even more clueless and impotent than the individuals it is ostensibly comprised of and, therefore, can provide no normative guidance.
People react to this massive rupture in various ways: some abstain from or renounce sex altogether; a few experiment with bi- or homosexuality; others immerse themselves in cybersex in its multifarious forms; many choose one night stands and random encounters rendered riskless by contraceptives and made widely available via modern transportation and telecommunication. Opportunities for all the above abound and, socially well-tolerated, recreational, non-committal, and emotionless sex is on the rise.
But the roots of the crumbling alliance between men and women go deeper and further in time. Long before divorce became a social norm, men and women grew into two disparate, incompatible, and warring subspecies. Traditionalist, conservative, and religious societies put in place behavioural safeguards against the inevitable wrenching torsion that monogamy entailed: no premarital sex (virginity); no multiple intimate partners; no cohabitation prior to tying the knot; no mobility, or equal rights for women; no mixing of the genders. We now know that each of these habits does, indeed, increase the chances for an ultimate divorce. As Jonathan Franzen elucidates in his literary masterpieces, it boils down to a choice between personal freedoms and the stability of the family: the former decisively preclude the latter.
During the 17th, 18th, and 19th centuries, discreet affairs were an institution of marriage: sexual gratification and emotional intimacy were outsourced while all other domestic functions were shared in partnership. The Industrial Revolution, the Victorian Age, the backlash of the sexual revolution, belligerent feminism, and the advent of socially-atomizing and gender-equalizing transportation, information processing, and telecommunication technologies led inexorably to the hollowing out of family and hearth.
In a civilization centred on brainpower, Men have lost the relative edge that brawn used to provide. Monogamy is increasingly considered as past its expiry date: a historical aberration that reflects the economic and political realities of bygone eras. Moreover: the incidence of lifelong, childfree (or childless) singlehood has skyrocketed as people hope for their potential or actual relationship-partners to provide for all their sexual, emotional, social, and economic needs – and then get sorely disappointed when they fail to meet these highly unrealistic expectations.
In an age of economic self-sufficiency, electronic entertainment, and self-gratification, the art of compromise in relationships is gone. Single motherhood (sometimes via IVF, with no identifiable partner involved) has become the norm in many countries. Even within marriages or committed relationships, solitary pursuits, such as separate vacations, or "girls'/boy' nights out" have become the norm.
The 20th century was a monument to male fatuity: wars and ideologies almost decimated the species. Forced to acquire masculine skills and fill men's shoes in factories and fields, women discovered militant self-autonomy, the superfluousness of men, and the untenability of the male claims to superiority over them.
In an age of malignant individualism, bordering on narcissism, men and women alike put themselves, their fantasies, and their needs first, all else – family included – be damned. And with 5 decades of uninterrupted prosperity, birth control, and feminism/ women's lib most of the female denizens of the West have acquired the financial wherewithal to realize their dreams at the expense and to the detriment of collectives they ostensibly belong to (such as the nuclear family.) Feminism is a movement focused on negatives (obliterating women's age-old bondage) but it offers few constructive ideas regarding women's new roles. By casting men as the enemy, it also failed to educate them and convert them into useful allies.
Owing to the dramatic doubling of life expectancy, modern marriages seem to go through three phases: infatuation (honeymoon); procreation-accumulation (of assets, children, and shared experiences); and exhaustion-outsourcing (bonding with new emotional and sexual partners for rejuvenation or the fulfilment of long-repressed fantasies, needs, and wishes.) Divorces and breakups occur mostly at the seams, the periods of transition between these phases and especially between the stages of accumulation-procreation and exhaustion-outsourcing. This is where family units break down.
With marriage on the decline and infidelity on the rise, the reasonable solution would be swinging (swapping sexual partners) or polyamory (households with multiple partners of both genders all of whom are committed to one another for the long haul, romantically-involved, sexually-shared, and economically united.) Alas, while a perfectly rational development of the traditional marriage and one that is best-suited to modernity, it is an emotionally unstable setup, what with romantic jealousy ineluctably rearing its ugly head. Very few people are emotionally capable of sharing their life-partner with others.
The question is not why there are so many divorces, but why so few. Surely, serial monogamy is far better, fairer, and more humane than adultery? Couples stay together and tolerate straying owing to inertia; financial or emotional dependence; insecurity (lack of self-confidence or low self-esteem); fear of the unknown and the tedium of dating. Some couples persevere owing to religious conviction of for the sake of appearances. Yet others make a smooth transition to an alternative lifestyle (polyamory, swinging, or consensual adultery).

Indeed, what has changed is not the incidence of adultery, even among women. There are good grounds to assume that it has remained the same throughout human history. The phenomenon - quantitatively and qualitatively - has always been the same, merely underreported. What have changed are the social acceptability of extramarital sex both before and during marriage and the ease of obtaining divorce. People discuss adultery openly where before it was a taboo topic.
Another new development may be the rise of "selfish affairs" among women younger than 35 who are used to multiple sexual partners. "Selfish affairs" are acts of recreational adultery whose sole purpose is to satisfy sexual curiosity and the need for romantic diversity. The emotional component in these usually short-term affairs (one-night stands and the like) is muted. Among women older than 60, adultery has become the accepted way of seeking emotional connection and intimacy outside the marital bond. These are "outsourcing affairs."
The ancient institution of monogamous marriage is ill-suited to the exigencies of modern Western civilization. People of both genders live and work longer (which renders monogamy impracticable); travel far and away frequently; and are exposed to tempting romantic alternatives via social networking and in various workplace and social settings.
Thus, even as social monogamy and pair commitment and bonding are still largely intact and more condoned than ever and even as infidelity is fervently condemned, sexual exclusivity (mislabelled "sexual monogamy") is declining, especially among the young and the old. Monogamy is becoming one alternative among many lifestyles and marriage only one relationship among a few (sometimes, not even a privileged or unique relationship, as it competes for time and resources with work, same-sex friends, friends with benefits, and opposite-sex friends.)
The contractual aspects of marriage are more pronounced than ever with everything on the table: from extramarital sex (allowed or not) to pre-nuptial agreements. The commodification and preponderance of sex – premarital and extramarital - robbed it of its function as a conduit of specialness and intimacy and since childrearing is largely avoided (natality rates are precipitously plummeting everywhere) or outsourced, the family has lost both its raison d'être and its nature as the venue for exclusive sexual and emotional interactions between adults.
Professed values and prevailing social mores and institutions have yet to catch up to this emerging multifarious reality. The consequences of these discrepancies are disastrous: about 40-50% of all first-time marriages end in divorce and the percentage is much higher for second and third attempts at connubial bliss. Open communication about one's sexual needs is tantamount to self-ruination as one's partner is likely to reflexively initiate a divorce. Dishonesty and cheating are definitely the rational choices in such an unforgiving and punitive environment.
Indeed, most surviving marriages have to do with perpetuating the partners' convenience, their access to commonly-owned assets and future streams of income, and the welfare of third parties, most notably their kids. Erstwhile sexual exclusivity often degenerates into celibacy or abstinence on the one hand – or parallel lives with multiple sexual and emotional partners on the other hand.
One night stands for both genders are usually opportunistic. Extra-pair affairs are self-limiting, as emotional involvement and sexual attraction wane over time. Infidelity is, therefore, much less of a threat to the longevity of a dedicated couple than it is made out to be. Most of the damage is caused by culturally-conditioned, albeit deeply and traumatically felt, reactions to conduct that is almost universally decried as deceitful, dishonest, and in breach of vows and promises.
Until recently, couples formed around promises of emotional exclusivity and sexual fidelity, uniqueness in each other's mind and life, and (more common until the 1940s) virginity. Marriage was also a partnership: economic, or related to childrearing, or companionship. It was based on the partners' past and background and geared towards a shared future.
Nowadays, couples coalesce around the twin undertakings of continuity ("I will ALWAYS be there for you") and availability ("I will always BE there for you.") Issues of exclusivity, uniqueness, and virginity have been relegated to the back-burner. It is no longer practical to demand of one's spouse to have nothing to do with the opposite sex, not to spend the bulk of his or her time outside the marriage, not to take separate vacations, and, more generally, to be joined at the hip. Affairs, for instance – both emotional and sexual – are sad certainties in the life of every couple.
Members of the couple are supposed to make themselves continuously available to each other and to provide emotional sustenance and support in an atmosphere of sharing, companionship, and friendship. All the traditional functions of the family can now be – and often are – outsourced, including even sex and emotional intimacy. But, contrary to marriage, outsourcing is frequently haphazard and unpredictable, dependent as it is on outsiders who are committed elsewhere as well. Hence the relative durability of marriage, in its conservative and less-conventional forms alike: it is a convenient and highly practicable arrangement.
Divorce or other forms of marital breakup are not new phenomena. But their precipitants have undergone a revolutionary shift. In the past, families fell apart owing to a breach of exclusivity, mainly in the forms of emotional or sexual infidelity; a deficiency of uniqueness and primacy: divorced women, for instance, were considered "damaged goods" because they used to "belong" to another man and, therefore, could offer neither primacy nor uniqueness; or an egregious violation of the terms of partnership (for example: sloth, dysfunctional childrearing, infertility).
Nowadays, intimate partners bail out when the continuous availability of their significant others is disrupted: sexually, emotionally, or as friends and companions. Marriages are about the present and are being put to the test on a daily basis. Partners who are dissatisfied opt out and team up with other, more promising providers. Children are serially reared by multiple parents and in multiple households.
---
Also Read
The Natural Roots of Sexuality
Ethical Relativism and Absolute Taboos
Homosexual and Transsexual Narcissists
The Offspring of Aeolus: On the Incest Taboo
Psychosexual Stages of Development
Narcissists, Psychopaths, Sex, and Marital Fidelity
Dr. Jackal and Mr. Hide (Somatic vs. Cerebral Narcissists)
---
Copyright Notice
This material is copyrighted. Free, unrestricted use is allowed on a non commercial basis.
The author's name and a link to this Website must be incorporated in any reproduction of the material for any use and by any means.
---
Frequently Asked Questions - Pathological Narcissism
Excerpts from Archives of the Narcissism List
Malignant Self Love - Narcissism Revisited
World in Conflict and Transition
Internet: A Medium or a Message?
Write to me: palma@unet.com.mk or narcissisticabuse-owner@yahoogroups.com