Pakistan's Nice Little War
Also published by United Press International (UPI)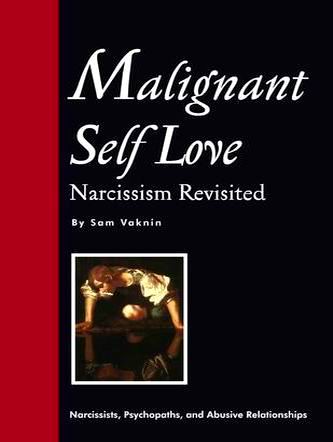 Malignant Self Love - Buy the Book - Click HERE!!!
Relationships with Abusive Narcissists - Buy the e-Books - Click HERE!!!
---
READ THIS: Scroll down to review a complete list of the articles - Click on the blue-coloured text!
Bookmark this Page - and SHARE IT with Others!
---
Causing trouble is sometimes a profitable business. The Taliban is, to a large extent, the creation of Pakistan. Yet, it stands to benefit greatly, economically as well as politically, from the destruction of the Taliban at the hands of the anti-terror coalition. In the process, its autonomous and contumacious intelligence services keep supplying the Taliban with food and weapons. The government denies either knowledge or responsibility but the border remains porous, to the economic benefit of many.
The self-appointed President of Pakistan, General Pervez Musharraf, said a few months ago that Pakistan was "on the road to economic recovery". This was incompatible with a simultaneous official reduction in the economic growth target of country (from 4.5% to 3.8%). But, in May, Pakistan's debt was being rescheduled with the blessings of the IMF (which contributed 200 million US dollars to the effort) and the World Bank (in the process of approving $700 million in soft loans). Yet another Paris Club rescheduling seemed imminent.
Two months later, talk was in the air about a multinationally-managed natural (non-liquefied) gas pipeline from Iran to India, through Pakistani territory. "The Economist" (July 14, 2001) estimated that "... the pipeline might yield Pakistan anything from $250m to $600m a year in transit fees".
There was cause for this optimism.
To their credit, Musharraf's skilled economic team of technocrats went where their predecessors feared to tread. They imposed a highly unpopular and much protested against sales tax on all retail trade. Musharraf threatened to imprison tax evaders and debt defaulters and backed his threat with (constitutionally dubious) arrests. The immediate result was that tax collection (by the outlandishly corrupt tax authorities) increased by c. $800 million in the 12 months to June 30, 2001 (the end of the Pakistani fiscal year) - though mostly from import inhibiting exorbitant customs and indirect taxes.
Funds, doled out by corrupt bank managers to defunct enterprises and used to roll over bad loans - were suddenly recalled. The hitherto symbolic prices of oft-wasted and oft-stolen oil, gas, and electricity were gradually increased and subsidies to state-owned utilities (such as cotton mills) decreased. This brought about a belated wave of painful restructuring and Pakistan's shambolic and patronage-based industries almost evaporated. Serious privatization is on the cards. The phone company is up for grabs and all privatization proceeds (optimists put them at $3 billion, realists at a billion dollars less) are earmarked to pay off foreign debt. The budget deficit stabilized around 5% of GDP (compared to 6.5% the year before), aided by a cut in defence spending (which reached 6% in 1997 but deteriorated ever since compared to India, whose defence spending increased by 40% in the same period). Despite growing energy costs, inflation was tamed, down to 4% (2000) from 8% (1999).
Yet, tax revenues are still less than 17% of GDP and less than 1.5% of all taxpayers bother to file tax returns of any kind. In other words, these largely cosmetic measures failed to tackle the systemic failure that passes for Pakistan's economy. Reform - both economic and political - was still sluggish and half-hearted, Pakistan's current account deficits ballooned (to $3 billion in 1999), the geopolitical neighbourhood roughened, and the world economy dived. Pakistan's imminent economic collapse looked inevitable.
Then came September 11. Weeks later, US sanctions imposed on Pakistan since 1990 and 1998 (following its nuclear tests) were waived by President Bush and he rescheduled $400 million in Pakistani debt to various agencies of the US administration. The predicted wave - which has yet to materialize - of 1.5 million Afghan refugees - was worth to Pakistan $600 million in US aid alone ($150 million of which were already disbursed).
The IMF - ostensibly an independent organization bent on economic reform and impervious to geopolitical concerns - swiftly switched from tentative approval (the second tranche of the almost twentieth IMF loan was approved in August, before the attacks) to unmitigated praise regarding Pakistan's economic (mis)management. The $200 million it so reluctantly promised in May and the $1 billion a year (for a period of 2-3 years) Pakistan was hoping to secure in August gleefully mushroomed to $2.5-3.5 billion in October. The rupee shot up in response. Debt forgiveness is discussed with Pakistan accorded a status of HIPC - Highly Indebted Poor Country - which it, otherwise, doesn't deserve, on pure macroeconomic grounds.
Consider this:
On September 10, each citizen of Pakistan, man, woman, and infant, owed only $300 in external government debt. This represented a mere 60% of GDP per capita (or 53% of GDP) in 1997. On that same year, Pakistan's GDP per capita was 25% higher than India's, average GDP growth in the two decades to 1997 was 5.7% p.a. (India - 5.8%), and it was rated 3.4 (India - 3.7) on the economic freedom index. After a dip in 1999 (3.1%) - growth picked up again to 4.5% , fuelled by bumper cotton and wheat crops in 2000. Pakistani citizens had as many durables as Indians. Definitely not an HIPC, Pakistan is an emerging middle-class east Asian country.
Admittedly, though, the picture is not entirely rosy.
Pakistan's external debt - mainly used to finance consumption and to plug holes in its uninterrupted string of unsustainable government budgets - was double India's (as proportion of GDP) and it had only 4% of India's foreign exchange reserves (c. $1 billion, enough for three weeks of imports). Per capita, it had 30% as much as India's foreign exchange reserves. As default loomed, growth collapse to 2.6% in 1995-2000, barely enough to sustain the increase in population. The usual IMF prescription (austerity) served only to depress consumption and deter FDI. Foreign direct investment was identical in both 2000 and 1988 - a meager $180 million (less than FDI in Kosovo's neighbour, Macedonia, with its 2 million citizens to Pakistan's 140 million).
Luckily for it, Pakistan has a (largely underground) vibrant though impromptu private sector which fills the vacuum left by the nefarious public sector. Many ostensibly public goods - from bus services to schools, from clinics to policing, from public toilettes to farming - are affordably provided by domestic, small time, entrepreneurs often aided by NGO's.
Yet, an economy is more than the sum of its statistics. A failed, feeble, passive-aggressive central government is largely supplanted in Pakistan by criminally-tainted regional political networks of patronage, venality, nepotism, and cronyism. More than 50% of all food aid may be squandered, "taxed" by local functionaries. Teachers pay schoolmasters a portion of salaries not to teach. Maintenance workers, sanitary squads, telephone installers, medical doctors, surgeons, professors in universities, policemen - all demand, and receive, bribes to fulfill their duties, or, more often, to turn a blind eye. Pakistan habitually trails the The UNDP's Human Development Index (which takes into account the quality of life - things like life expectancy, literacy, and gender and income inequalities). This dismal showing is after Pakistan made strides in literacy, life expectancy and decreasing infant mortality.
Since independence in 1947, Pakistan's GNP has quadrupled and income per capita has doubled. But it still spends more on defence than on health and education combined and less than most developing countries. The botched experiments with "Islamic economy" did not help. Pakistan, like certain belles, still survives on the kindness of others - remittances by expatriates and other external capital flows account for 10% of GDP and 50% of domestic investment. And the main export of this country is its skilled manpower - despite its surprisingly diverse economy. Less than one third of Pakistanis bother to vote - a clear and sad statement by abstention.
---
Copyright Notice
This material is copyrighted. Free, unrestricted use is allowed on a non commercial basis.
The author's name and a link to this Website must be incorporated in any reproduction of the material for any use and by any means.
---
Internet: A Medium or a Message?
Malignant Self Love - Narcissism Revisited
Frequently Asked Questions about Narcissism
Write to me: palma@unet.com.mk or narcissisticabuse-owner@yahoogroups.com