Yugoslavia Turns to High Return
Also published by United Press International (UPI)s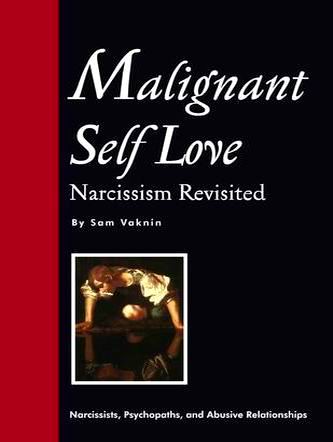 Malignant Self Love - Buy the Book - Click HERE!!!
Relationships with Abusive Narcissists - Buy the e-Books - Click HERE!!!
---
READ THIS: Scroll down to review a complete list of the articles - Click on the blue-coloured text!
Bookmark this Page - and SHARE IT with Others!
---
"Turn to High Return" is the title of a glitzy campaign launched by the Economy and Privatization Ministry to get the public acquainted with the benefits of rapid privatization of state assets. The risks are clear to everyone: mass layoffs, closure of inefficient economic sectors, social tensions, and poverty. The benefits are in the long term and are likely to mainly accrue to the few members of the well-educated elite. When Zastava (in Kragujevac) was prepared for privatization, half its workforce (14,000 workers) were made redundant. Of these, 9000 joined a bogus retraining scheme, a form of covert unemployment insurance plan. Getting the citizens of Yugoslavia to willingly give up their insular, protective, and self-delusional economy is an uphill struggle.
Still, at least Serbia, the regional power, is back, abuzz with business dealings, construction, and trading. Foreign investments are expected to restore Yugoslavia's devastated environment and Serb infrastructure (especially its decrepit roads, railways, and electricity grid) to their former, pre-Milosevic, glory. An Israeli group (Merhav) will irrigate 20,000 ha. in relatively prosperous Vojvodina. Serb ministers - energetically led by the Minister of Finance, Bozidar Djelic - enthuse in public about Yugoslavia's imminent (and implausible) accession into the EU and (more probable) membership in the OECD. Foreign dignitaries (the last one being the Czech Prime Minister) pile up to show their unmitigated support for Serb renewal. Yugoslavia has concluded bilateral agreements with Croatia and, in the near future, with Bosnia Hercegovina. The foreigners all promise to encourage their firms to invest in Serbia. But everyone diligently skirts the delicate issue of what is "Yugoslavia", which are its constituent components, when will it settle on a constitution, and is it really the sole successor to former Yugoslavia.
Yet, the first instinct of both government and private sector is to capitalize on the renewed influx of international aid and credits - rather than develop a healthy, independent, self-sustaining economy. Virtually bankrupt state companies (such as Yugoslav Airlines) are still being subsidized and shielded from the vagaries of the free market. Salaries in the public sector are frozen by decree, heavily politicized boards of directors are appointed from high up (e.g., recently in the Oil Industry of Serbia), the media is subservient, agricultural crops (such as the sunflower harvest) are purchased by the state (subject to antiquated and harmful dual pricing), turf wars cyclically erupt between Kostunica and Djindjic and among their cronies - the more it changes, the more it stays the same. In the "new" Serbia, the Prime Minister felt free to instruct (private!) meat producers to reduce their retail prices by 10-15%. All of them promptly (and very publicly) "agreed" with him. And this, from the same people who started off by eliminating artificial price disparities (a strategy dubbed "shock therapy" by its opponents).
A year after Milosevic is gone and many months after the old, cronyist, and corrupt managements of state companies and utilities were booted out - not one major industry or firm were privatized or opened to competition. Electricity prices were increased by a meager 10-15% this month only as a result of unrelenting pressure by the IMF. This week, Yugoslavia published the announcement seeking financial advisors to the privatization of 11 (out of hundreds) state companies. Yugoslavia may have missed the boat. Investors after September 11 are risk averse. Global FDI has plunged by 40% and dried up completely in emerging economies (especially in crisis regions, such as the Balkan).
The only ray of hope is the financial services sector, the only one to be liberalized systematically, mainly under the influence of competent and technocratic Ministry of Finance and National Bank (led by Mladjan Dinkic). Most taxes on financial transactions are expected to be abolished soon. The currency (the dinar) has stabilized and foreign currency reserves - though still frighteningly inadequate - climbed to 1 billion US dollars by mid year. For the first time in a decade, people trust their government sufficiently to save in foreign exchange accounts. Real wages increased by 20% in the year to July (and real income by 11%), albeit from a much reduced base. The bulk of this impressive rise is attributed to climbing productivity.
Thus, the failure to subdue inflation - it will exceed 40%, official proclamations to the contrary notwithstanding - is a result of fiscal, rather than monetary, dysfunction.
On the budget front, tax collection is suffering due to what amounts to a civil disobedience campaign. More than 80% of taxpayers refused to pay the income tax surcharge recently imposed. Corporate taxes were reduced by an average of 10%, creating a shortfall. Social welfare benefits have been cut and some pension payments are late. The government has wisely focused its attention on reforming the customs service, preventing the smuggling of oil (down by 90%, according to official figures) and cigarettes (down by 60%), and expanding the tax base. Thousands of "financial auditors" monitor the borders and dismantle points of sale of illicit goods. The budget also benefits from foreign handouts. The French government contributed 50 million FF this year. External debts (mainly to multilateral financial institutions) have been (and are being) rescheduled. Yugoslavia should be able to make it.
Economic transition takes place primarily in public opinion and in private awareness. It is here that the Yugoslav October 2000 revolution failed. No consensus in favour of free markets, privatization, and free trade has emerged. Old Milosevic-era hands are staging a comeback and gaining in popularity, although almost imperceptibly. The window of opportunity has already shut abroad and may be doing so domestically as well.
---
Copyright Notice
This material is copyrighted. Free, unrestricted use is allowed on a non commercial basis.
The author's name and a link to this Website must be incorporated in any reproduction of the material for any use and by any means.
---
Internet: A Medium or a Message?
Malignant Self Love - Narcissism Revisited
Frequently Asked Questions about Narcissism
Write to me: palma@unet.com.mk or narcissisticabuse-owner@yahoogroups.com