Macedonia at a Crossroads
Also published by United Press International (UPI)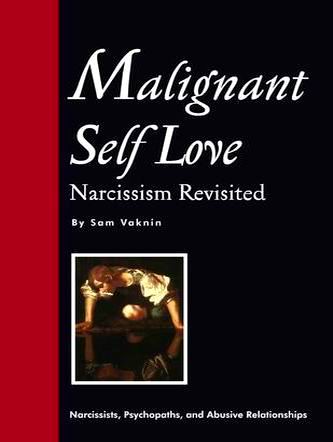 Malignant Self Love - Buy the Book - Click HERE!!!
Relationships with Abusive Narcissists - Buy the e-Books - Click HERE!!!
---
READ THIS: Scroll down to review a complete list of the articles - Click on the blue-coloured text!
Bookmark this Page - and SHARE IT with Others!
---
Western pressures, mainly the EU's and NATO's, are likely to yield an agreement between Macedonian and Albanian political parties regarding the future of Macedonia. But such an agreement is bound to be rejected by both Macedonians and Albanians who already deeply distrust both their own politicians and the West. In the medium term this may lead to vigilantism and sporadic fighting and atrocities by paramilitary groups.
The strong anti-Western sentiment is unlikely to deter foreign direct investment by Greek firms. But it is likely to give U.S. and Western European investors pause. Manufacturing contracts awarded by foreigners to the Macedonian textile industry have been cancelled. A major investment in a shopping mall has been frozen. Capital flight - at this stage mainly in the form of Macedonian export firms avoiding the repatriation of their export proceeds - is taking hold.
Macedonia's central bank, the NBRM, has used more than $100 million of its pre-crisis $700 million in reserves to defend the currency, which has depreciated by 10 percent against all major currencies since February.
There is no panic buying, but hard currency is hard to come by. The Macedonian banks have rationed foreign exchange sales and the numerous exchange offices are only buyers. The spreads between the sale and purchase prices of foreign exchange have widened considerably. Still, the demand is not driven by households, but by the economy's corporate behemoths, such as its oil refinery, Okta, and its largest bank, Stopanska Banka.
As both exports and imports have fallen as much as 20 percent, Macedonia's financing gap in its balance of payments has grown from nil to $65 million (about 2 percent of gross domestic product). Even this figure is based on optimistic scenarios regarding GDP growth (+2.5 percent) and inflation (4 percent). Should the country deteriorate in to civil war, negative growth will be the likely outcome.
Four weeks of negotiations with the IMF regarding Macedonia's future arrangement were broken when the visiting mission was recalled to Washington due to safety considerations. Talks are to resume in mid July. The parties are very close to an agreement, but it still can be jeopardized by an escalation in the war.
The country's reformist Minister of Finance, Nikola Gruevski, is hoping to obtain the funds to close the financing gap in a donor conference at the end of July. But with Macedonia now being gradually cast by the West as the intransigent and belligerent party, this hope may prove to be unfounded.
In the conference of EU ministers of foreign affairs in Luxembourg on June 24, Macedonia was explicitly threatened with the withholding of EU aid unless it ceases all military operations against Albanian insurgents. The United States is also lukewarm.
Still, Macedonia's economy is holding together surprisingly well. Its currency is pretty stable. Its foreign exchange reserves equal 3 months of imports. Foreign investment is flowing in. The budget deficit is likely to be about 6.5 percent of GDP following a 0.5 percent financial transactions tax levied as of July 1 and projected to yield about 2 percent of GDP in added revenues. The overall tax burden is a reasonable 37 percent, and all manner of taxes - from the personal income tax to the corporate profits tax - have actually been reduced lately, concurrent with the introduction of a 19 percent Value Added Tax. The revenue side of the budget is hurting, but the government has a cushion of about 9 billion Macedonian Denars ($180 million) deposited with the central bank and about 700 million deutschemarks ($320 million) - the proceeds from the sale of the local telecoms company to Hungary's MATAV. Moreover, tax collection in western Macedonia - the fighting zone - has anyhow always been insubstantial.
The absurdity is that the economy may actually revive owing to the heavy, expansionary, military outlays by both the Macedonian security forces and NATO. But this is far outweighed by the economic disruption caused by 60,000 refugees and 30,000 internally displaced persons, which costs the government about $6 per capita per day. It is a burden the government cannot carry for long without sharing it with the international community.
---
Copyright Notice
This material is copyrighted. Free, unrestricted use is allowed on a non commercial basis.
The author's name and a link to this Website must be incorporated in any reproduction of the material for any use and by any means.
---
Internet: A Medium or a Message?
Malignant Self Love - Narcissism Revisited
Frequently Asked Questions about Narcissism
Write to me: palma@unet.com.mk or narcissisticabuse-owner@yahoogroups.com