The Pettifogger Procurators
Diplomats in Post-Communist Countries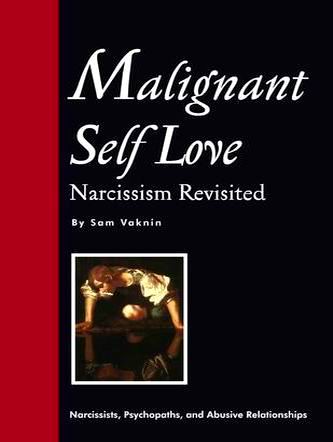 Malignant Self Love - Buy the Book - Click HERE!!!
Relationships with Abusive Narcissists - Buy the e-Books - Click HERE!!!
---
READ THIS: Scroll down to review a complete list of the articles - Click on the blue-coloured text!
Bookmark this Page - and SHARE IT with Others!
---
Written: January, 2001
Recently, the most unusual event has gone unnoticed in the international press. A former minister of finance has accused the more prominent members of the diplomatic corps in his country of corruption. He insisted that these paragons of indignant righteousness and hectoring morality have tried to blackmail him into paying them hefty commissions from money allotted to exigent humanitarian aid. This was immediately and from afar - and, therefore, without proper investigation - denied by their superiors in no uncertain terms.
The facts are these: most (though by no means all) Western diplomats in the nightmarish wasteland that is East Europe and the Balkan, the unctuously fulsome and the frowzily wizened alike, are ageing and sybaritic basket cases. They have often failed miserably in their bootless previous posts - or have insufficiently submerged in the Byzantine culture of their employers. Thus emotionally injured and cast into the frigorific outer darkness of a ravaged continent, they adopt the imperial patina of Roman procurators in narcissistic compensation. Their long suffering wives - bored to distraction in the impassibly catatonic societies of post communism - impose upon a reluctant and flummoxed population the nescient folderol of their distaff voluntary urges or exiguous artistic talents. Ever more crapulous, they aestivate and hibernate, the queens of tatty courts and shabby courtiers.
The cold war having ebbed, these emissaries of questionable provenance engage in the promotion of the narrow interests of specific industries or companies. They lobby the local administration, deploying bare threats and obloquies where veiled charm fails. They exert subtle or brutal pressure through the press. They co-opt name-dropping bureaucrats and bribe pivotal politicians. They get fired those who won't collaborate or threaten to expose their less defensible misdeeds. They are glorified delivery boys, carrying apocryphal messages to and fro. They are bloviating PR campaigners, seeking to aggrandize their meagre role and, incidentally, that of their country. They wine and dine and banter endlessly with the provincial somnolent variety of public figures, members of the venal and pinchbeck elites that now rule these tortured territories. In short - forced to deal with the bedizened miscreants that pass for businessmen and politicians in this nether world - they are transformed, assuming in the process the identity of their obdurately corrupted hosts.
Thus, they help to sway elections and hasten to endorse their results, however disputed and patently fraudulent. They intimidate the opposition, negotiate with businessmen, prod favoured politicians, spread roorbacks and perambulate their fiefdom to gather intelligence. More often than not, they cross the limpid lines between promotion and extortion, lagniappe and pelf, friendship and collusion, diplomacy and protectorate, the kosher and the criminal.
They are the target and the address of a legion of pressures and demands. Their government may ask them to help depose one coalition and help install another. Their secret services - disguised as intrusive NGOs or workers at the embassy - often get them involved in shady acts and unscrupulous practices. Real NGOs ask for their assiduous assistance and protection. Their hosts - and centuries old protocol - expect them to surreptitiously provide support while openly refrain from intervening, maintaining equipoise. Other countries protest, compete, or leak damaging reports to an often hostile media. The torpid common folk resent them for their colonial ways and hypocritical demarches. Lacking compunction, they are nobody's favourites and everybody's scapegoats at one time or another.
And they are ill-equipped to deal with these subtleties. Not of intelligence, they end where they now are and wish they weren't. Ignorant of business and entrepreneurship, they occupy the dead end, otiose and pension-orientated jobs they do. Devoid of the charm, negotiating skills and human relations required by the intricacies of their profession - they are relegated to the Augean outskirts of civilization. Dishonest and mountebank, they persist in their mortifying positions, inured to the conniving they require.
This blatantly discernible ineptitude provokes the "natives" into a wholesale rejection of the West, its values and its culture. The envoys are perceived as the cormorant reification of their remote controllers. Their voluptuary decadence is a distant echo of the West's decay, their nonage greed - a shadow of its avarice, their effrontery and hidebound peremptory nature - its mien. They are in no position to preach or teach.
The diplomats of the West are not evil. Some of them mean well. To the best of their oft limited abilities, they cadge and beg and press and convince their governments to show goodwill and to contribute to their hosts. But soon their mettle is desiccated by the vexatious realities of their new habitation. Reduced to susurrous cynicism and sardonic contempt, they perfunctorily perform their functions, a distant look in their now empty eyes. They have been assimilated, rendered useless to their dispatchers and to their hosts alike.
---
Copyright Notice
This material is copyrighted. Free, unrestricted use is allowed on a non commercial basis.
The author's name and a link to this Website must be incorporated in any reproduction of the material for any use and by any means.
---
Internet: A Medium or a Message?
Malignant Self Love - Narcissism Revisited
Frequently Asked Questions about Narcissism
Write to me: palma@unet.com.mk or narcissisticabuse-owner@yahoogroups.com