Slovakia's Thin Ice
Also published by United Press International (UPI)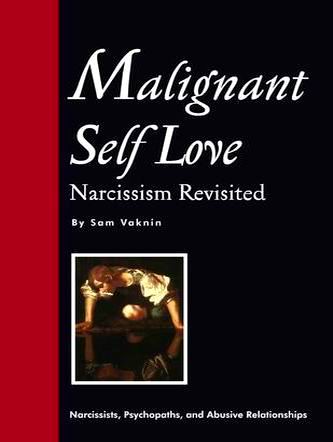 Malignant Self Love - Buy the Book - Click HERE!!!
Relationships with Abusive Narcissists - Buy the e-Books - Click HERE!!!
---
READ THIS: Scroll down to review a complete list of the articles - Click on the blue-coloured text!
Bookmark this Page - and SHARE IT with Others!
---
Only four months ago, delirious Slovaks celebrated a gold medal, having thrashed the Russian team in the Ice Hockey World Championship. President Rudolph Schuster hastened to publicly draw some lessons: "You are a very good example for Slovakia because it's bad when people are dividing (into groups). We need to unite one with the other."
Yet, unity is no more than wishful thinking and Slovakia - a country of 5.5 million people and 50,000 sq. km. - is on ever thinner ice. This, in no small measure, is due to Schuster's blatant partisanship. Three months ago, quoted by the BBC, he exhorted his countrymen to vote for the ruling center-left coalition in a high turnout in today's and tomorrow's parliamentary elections. Slovakia gained in prestige during the current administration's reign from 1998, he explained his unseemly advice. The country's EU accession is at stake.
Haunting the fragmented political scene is Vladimir Meciar, Slovakia's erstwhile strongman and prime minister between 1992-8. Besieged by serial scandals, PR gaffes, and the secession of some of its stars who formed their own party - the fortunes of his misnamed Movement for a Democratic Slovakia wax and wane in the opinion polls. But he still masters the affection of the poor, the rural, and the less educated - about one quarter of the flustered electorate.
Vehement protestations to the contrary by all involved notwithstanding, Meciar may yet form a coalition government if he sweeps the poll. In 1998 he was outflanked by an anti-Meciar bloc, though he garnered the bulk of the votes. He has learned his lesson. He is lying low and he sounds respectable.
But his lurid past of authoritarianism, cronyism, and corruption provoked the US and the EU to openly weigh against him. US Ambassador to NATO, Nicholas Burns told the Austrian daily Die Presse in June: "If his party were to return to power in Bratislava, that would be a fundamental obstacle to Slovakia's entry into NATO."
Gunter Verheugen, the EU enlargement commissioner, chose the Danish daily "Politiken" to issue a thinly-veiled warning to the ardently pro-NATO and pro-EU Slovaks to "vote with widely open eyes". Austrian prime minister Wolfgang Schussel, notorious for his co-habitation, in a now defunct coalition, with Jorg Haider and his ultra-rightist party, cajoled the Slovaks to re-elect Mikulas Dzurinda, the prime minister.
Yet, the parties of the coalition are in utter disarray. Support for the Party of the Democratic Left - once a stolid 14 percent of the electorate - has all but evaporated. The two Christian-Democratic members of the coalition, KDH and SDKU, fare no better.
This unappetizing gamut gave rise to new parties, both left and right. These will decide the fate and composition of Slovakia's future governments. The West's flagrant meddling may yet backfire. ANO, the New Citizens Alliance, is headed by a Berlusconi clone, the local TV kingpin Pavol Rusko. It is reformist, liberal - and virulently nationalistic.
A 38-year old lawyer, Robert Fico, has surged in popularity on a platform which consists of concomitantly blasting the government, the EU, and the Roma community. His party, "Smer" ("Direction"), boasts of its roster of fresh, untainted, faces and of its non-alliance. Fico claims to have close contacts with the British Labor Party and the German Social Democrats.
Campaign finances are as murky as ever. The financial backers of Smer are ominously unknown. Conspiracy theorists talk about a Maciar ploy with Fico as his puppet. Rusko will no doubt put ANO to good use in bolstering his growing empire. The much-maligned Meciar is still heavily implicated in corruption charges though, shockingly, none of his cronies was ever brought to justice.
Underlying this seething cauldron of resentments and mutual recriminations is Slovakia's identity crisis. Formerly, the poorer part of the Czechoslovak state, it has seceded peacefully in 1993. But it is teeming with restless minorities, ethnic tensions, and grievances old and new.
The Hungarians, organized in their own ethnic party, have been pressing, from within the coalition, for greater political and cultural autonomy and the return of property confiscated by the Benes decrees. A recent joint report by the World Bank, the Open Society Institute, and two Slovak NGOs, "Poverty and Welfare of Roma in the Slovak Republic", states:
"Living conditions are especially poor for Roma living in isolated settlements. Poverty in these areas is multidimensional - related to high levels of unemployment, poor housing conditions, and lack of access to basic public services - and is exacerbated by social exclusion." Experts reckon that Romas constitute 8-10 percent of Slovakia's population.
The government's much praised reforms and prudent monetary policy have rendered one in five Slovaks unemployed despite an economy growing by 4 percent annually. In its eastern and crime-infested parts, bordering Ukraine, the rate of unemployment is a staggering 40 percent.
Inflation, though subdued, has not succumbed. The Economist Intelligence Unit projects a rebound from c. 3 percent in the first quarter of this year to c. 7 percent by mid-2003 fuelled by price deregulation and adjustment to EU levels. Spiraling budget deficits recently compelled the central bank to issue a warning to the government.
The current account deficit has reverted to form, climbing from 3 percent of GDP in 2000 back to more than 9 percent last year. It is - unrealistically - projected to be 5 percent of GDP this year. The health and education system have long crumbled. "The Economist" describes how patients in state hospitals have to bring their lavatory paper with them. Judges and teachers openly solicit bribes.
Slovakia endured one of the worst post-communist contractions among countries in transition. Its industry's share of GDP was almost halved to less than 29 percent. The service sector now constitutes two thirds of a consumption-driven economy. GDP per capita is less than $4000. The informal economy, according to the National Bank of Slovakia, is 12 of GDP. In reality, it is at least three times that. In February, a string of pyramid schemes collapsed, leaving in its trail thousands of impoverished investors.
The private sector - largely the outcome of crony privatizations and bilking the state-owned banks - is insolvent and still dominated by tottering behemoths. The banking industry - though increasingly foreign owned - is drowning in non-performing loans.
Slovakia's imposing location guarantees a steady, though unimpressive, stream of foreign direct investment - pegged at 1.5 billion last year. But even so, Slovakia is closer to Romania than to Hungary in its opaqueness, venality, and misrule. It will take more than one elections to restore it to a semblance of good governance.
---
Copyright Notice
This material is copyrighted. Free, unrestricted use is allowed on a non commercial basis.
The author's name and a link to this Website must be incorporated in any reproduction of the material for any use and by any means.
---
Internet: A Medium or a Message?
Malignant Self Love - Narcissism Revisited
Frequently Asked Questions about Narcissism
Write to me: palma@unet.com.mk or narcissisticabuse-owner@yahoogroups.com