The Enrons of the East
Also published by United Press International (UPI)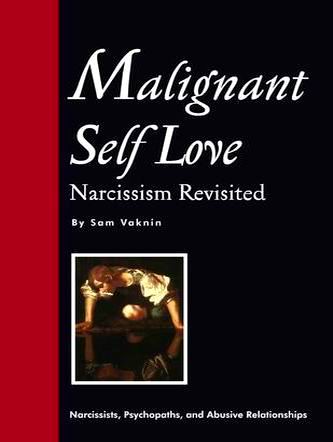 Malignant Self Love - Buy the Book - Click HERE!!!
Relationships with Abusive Narcissists - Buy the e-Books - Click HERE!!!
---
READ THIS: Scroll down to review a complete list of the articles - Click on the blue-coloured text!
Bookmark this Page - and SHARE IT with Others!
---
Hermitage Capital Management, an international investment firm owned by HSBC London, is suing PwC (PricewaterhouseCoopers), the biggest among the big four accounting firms (Andersen, the fifth, is being cannibalized by its competitors).
Hermitage also demands to have PwC's license suspended in Russia. All this fuss over allegedly shoddy audits of Gazprom, the Russian energy behemoth with over $20 billion in annual sales and the world's largest reserves of natural gas. Hermitage runs a $600 million Russia fund which is invested in the shares of the allegedly misaudited giant.
The accusations are serious. According to infuriated Hermitage, PwC falsified and distorted the 2000-1 audits by misrepresenting the sale of Gazprom's subsidiary, Purgaz, to Itera, a conveniently obscure entity. Other loss spinning transactions were also creatively tackled. Stoitransgaz - partly owned by former Gazprom managers and their relatives - landed more than $1 billion in lucrative Gazprom contracts.
These shenanigans resulted in billions of dollars of losses and a depressed share price. AFP quotes William Browder, Hermitage's disgruntled CEO, as saying: "This is Russia's Enron". PwC threatened to counter-sue Hermitage over its "completely unfounded" allegations.
But Browder's charges are supported by Boris Fyodorov, a former Russian minister of finance and a current Gazprom independent director. Fyodorov manages his own investment boutique, United Financial Group. Browder is a former Solomon Brothers investment banker. Other investment banks and brokerage firms - foreign and Russian - are supportive of his allegations. They won't and can't be fobbed.
Fyodorov speculates that PwC turned a blind eye to many of Gazprom's shadier deals in order to keep the account. Gazprom shareholders will decide in June whether to retain it as an auditor or not. Browder is initiating a class action lawsuit in New York of Gazprom ADR holders against PwC.
Even Russia's president concurs. A year ago, he muttered ominously about "enormous amounts of misspent money (in Gazprom)". He replaced Rem Vyakhirev, the oligarch that ran Gazprom, with his own protégé. Russia owns 38 percent of the company.
Gazprom is just the latest in an inordinately long stream of companies with dubious methods. Avto VAZ bled itself white - under PwC's nose - shipping cars to dealers, without guarantees or advance payments. The penumbral dealers then vanished without a trace. Avto VAZ wrote off more than $1 billion in "uncollected bills" by late 1995. PwC did make a mild comment in the 1997 audit. But the first real warning appeared only three years later in the audit for the year 2000.
Andrei Sharonov, deputy minister in the federal Ministry of Economics said, in an interview he granted "Business Week" last February: "Auditors have been working on behalf of management rather than shareholders." In a series of outlandish ads, published in Russian business dailies in late February, senior partners in the PwC Moscow office made this incredible statement: "(Audit) does not represent a review of each transaction, or a qualitative assessment of a company's performance."
The New York Times quotes a former employee of Ernst&Young in Moscow as saying: "A big client is god. You do what they want and tell you to do. You can play straight-laced and try to be upright and protect your reputation with minor clients, but you can't do it with the big guys. If you lose that account, no matter how justified you are, that's the end of a career."
PwC should know. When it mentioned suspicious heavily discounted sales of oil to Rosneft in a 1998 audit report, its client, Purneftegaz, replaced it with Arthur Andersen. The dubious deals dutifully vanished from the audit reports, though they continue apace. Andersen claims such transactions do not require disclosure under Russian law.
How times change! Throughout the 1990's, Russia and its nascent private sector were subjected to self-righteous harangues from visiting Big Five accountants. The hectoring targeted the lack of good governance among Russia's corporations and public administration alike. Hordes of pampered speakers and consultants espoused transparent accounting, minority shareholders' rights, management accessibility and accountability and other noble goals.
That was before Enron. The tables have turned. The Big Five - from disintegrating Andersen to KPMG - are being chastised and fined for negligent practices, flagrant conflicts of interests, misrepresentation, questionable ethics and worse. Their worldwide clout, moral authority, and professional standing have been considerably dented.
America's GAAP (Generally Accepted Accounting Practices) - once considered the undisputable benchmark of rectitude and disclosure - are now thought in need of urgent revision. The American issuer of accounting standards - FASB (Financial Accounting Standards Board) - is widely perceived to be an incestuous arrangement between the clubby members of a rapacious and unscrupulous profession. Many American scholars even suggest to adopt the hitherto much-derided alternative - the International Accounting Standards (IAS) recently implemented through much of central and eastern Europe.
Russia's Federal Commission for the Securities Market (FCSM) convened a conclave of Western and domestic auditing firms. The theme was how to spot and neutralize bad auditors. With barely concealed and gleeful schadenfreude, the Russians said that the Enron scandal undermined their confidence in Western accountants and the GAAP.
The Institute of Corporate Law and Corporate Governance (ICLG), having studied the statements of a few major Russian firms, concluded that there are indications of financial problems, "not mentioned by (mostly Western) auditors". They may have a point. Most of the banks that collapsed ignominiously in 1998 received glowing audits signed by Western auditors, often one of the Big Five.
The Russian Investor Protection Association (IPA) and Institute of Professional Auditors (IPAR) embarked on a survey of Russian investors, enterprises, auditors, and state officials - and what they think about the quality of the audit services they are getting.
Many Russian managers - as avaricious and venal as ever - now can justify hiring malleable and puny local auditors instead of big international or domestic ones. Surgutneftegaz - with $2 billion net profit last year and on-going dispute with its shareholders about dividends - wants to sack "Rosexperitza", a respectable Russian accountancy, and hire "Aval", a little known accounting outfit. Aval does not even make it to the list of 200 largest accounting firms in Russia, according to Renaissance Capital, an investment bank.
Other Russian managers are genuinely alarmed by the vertiginous decline in the reputation of the global accounting firms and by the inherent conflict of interest between consulting and audit jobs performed by the same entity. Sviazinvest, a holding and telecom company, hired Accenture on top of - some say instead of - Andersen Consulting.
A decade of achievements in fostering transparency, better corporate governance, and more realistic accounting in central and eastern Europe - may well evaporate in the wake of Enron and other scandals. The forces of reaction and corruption in these nether lands - greedy managers, venal bureaucrats, and anti-reformists - all seized the opportunity to reverse what was hitherto considered an irreversible trend towards Western standards. This, in turn, is likely to deter investors and retard the progress towards a more efficient market economy.
The Big Six accounting firms were among the first to establish a presence in Russia. Together with major league consultancies, such as Baker-McKinsey, they coached Russian entrepreneurs and managers in the ways of the West. They introduced investors to Russia when it was still considered a frontier land. They promoted Russian enterprises abroad and nursed the first, precarious, joint ventures between paranoid Russians and disdainful Westerners.
Companies like Ernst&Young are at the forefront of the fight to include independent directors in the boards of Russian firms, invariably stuffed with relatives and cronies. Together with IPA, Ernst&Young recently established the National Association of Independent Directors (NAID). It is intended to "assist Russian companies to increase their efficiency through introduction of best independent directors' practices."
But even these - often missionary - pioneers were blinded by the spoils of a "free for all", "winner takes all", and "might is right" environment. They geared the accounts of their clients - by minimizing their profits - towards tax avoidance and the abolition of dividends. Quoting unnamed former employees of the audit firms, "The New York Times" described how "... the auditors often chose to play by Russian rules, and in doing so sacrificed the transparency that investors were counting on them to ensure."
---
Also Read
The Crisis of the Bookkeepers - An Interview with David Jones
The Future of the SEC - Interview with Gary Goodenow
The Greatest Savings Crisis in History
The Typology of Financial Scandals
(Case Studies: The Savings and Loans Crisis, Crash of 1929, British Real Estate)
The Shadowy World of International Finance
Hawala, or the Bank that Never Was
Money Laundering in a Changed World
Bully at Work - Interview with Tim Field
The Economics of Conspiracy Theories
Fimaco Wouldn't Die - Russia's Missing Billions
Treasure Island Revisited - Maritime Piracy
Organ Trafficking in Eastern Europe
---
Copyright Notice
This material is copyrighted. Free, unrestricted use is allowed on a non commercial basis.
The author's name and a link to this Website must be incorporated in any reproduction of the material for any use and by any means.
---
Internet: A Medium or a Message?
Malignant Self Love - Narcissism Revisited
Frequently Asked Questions about Narcissism
Write to me: palma@unet.com.mk or narcissisticabuse-owner@yahoogroups.com