Unification on Trial
The Elections in Saxony-Anhalt
Also published by United Press International (UPI)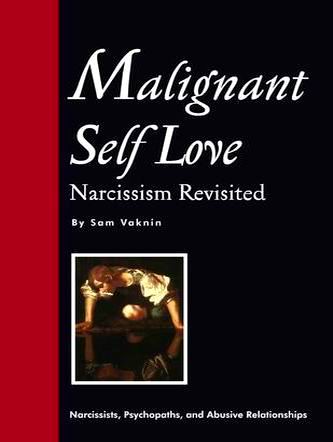 Malignant Self Love - Buy the Book - Click HERE!!!
Relationships with Abusive Narcissists - Buy the e-Books - Click HERE!!!
---
READ THIS: Scroll down to review a complete list of the articles - Click on the blue-coloured text!
Bookmark this Page - and SHARE IT with Others!
---
Written March 2002
Updated May 2005
The May 22, 2005 elections in North Rhine-Westphalia (with 18 million inhabitants, Germany's most populous state) are expected to determine the fate of Chancellor Gerhard Schroeder, his party, the Social Democrats, SPD (which ruled the state in the last four decades), and his coalition with the Greens. The SPD-Greens are projected to lose to the uninspiring coalition of Christian Democrats (CDU) and Free Democrats. The state is buffeted by the crumbling of traditional industries such as mining and heavy industry
The run up to this election is reminiscent of another - the pivotal elections in Saxony-Anhalt in April 21, 2002. Germany is again in bad shape: high unemployment (12% and rising), exploding public debt, rising crime, collapsing healthcare and education systems.
The vote in the east German Land of Saxony-Anhalt (3 million inhabitants, 8000 sq. miles) was followed with bated breath by assorted South Koreans. The merger of West and East Germany in the wake of the implosion of communism in 1990 is considered to be a test case. Can two political entities separated by ideology, economic doctrine and performance, wealth, political structure, mentality, and history - become one successfully?
The answer was a resounding no only 4 years before. An openly xenophobic right wing party, financed by an eccentric Munich-based publisher-millionaire, garnered 13 percent of the votes in the 1998 bellwether elections in Saxony-Anhalt. These usually precede nationwide parliamentary elections to the Bundestag by 5 months.
Saxony-Anhalt used to be second in industrial production only to the Ruhr. Its chemical factories (120,000 workers) and engineering firms (80,000 employees) were among the most advanced in the world. It still notes with pride that the first color film ever was shot and developed in Wolfen. East Germany, the ostensible industrial powerhouse of the Soviet Bloc, placed Saxony-Anhalt on a pedestal.
Yet, by 1998, one of every four working adults was unemployed. Another 100,000 participated in make-believe and stopgap retraining schemes and public works. A decisive majority of Saxony-Anhalt's young never experienced a day's work. Its bloated, inefficient, and technologically retarded industries crumbled as they faced the powerhouses of West Germany.
Klaus Schucht, Saxony-Anhalt's then minister of economics since 1994 - a former Treuhand privatization expert and Chairman of Ruhrkohle AG (coal industry) - supervised the agonized disintegration of its smokestacks. Salaries in the public sector (e.g., teachers) were cut by up to 20 percent in return for job security. Welfare rolls swelled, 15,000 people became homeless by 1996, unemployment reached monstrous proportions (28 percent) in company towns like Bittersfeld. Yet dwindling tax receipts forced the government to implement four consecutive austerity plans, each harsher than its predecessor.
Inevitably, the voters trounced the nationally-ruling CDU. With 22 percent of the votes, they came almost equal with the PDS - the former (and reformed) vicious communists. The minority SPD-Greens government of Saxony-Anhalt (with tacit PDS support) was unaffected, though people rated its performance 0.2 on a scale of -5 to +5. Only the racist DVU benefited, as it linked mass unemployment to the ubiquity of foreigners, the self-enrichment of an old-new elite of turncoats, and an all-pervasive social crisis. The "Magdeburg Model" of compassionate reform the eastern way - failed.
The "World Socialist Web Site" quoted the DVU's campaign slogans with terrified fascination:
"German money for German jobs", "Jobs for Germans first", "This time - make your vote a protest", "Corrupt politicians, greedy parliamentarians, European Union bigwigs, asylum fraudsters", "If the bosses won't invest, then the state must fund new jobs." The DVU denounced Kohl for being "the main culprit" for the "collapse of our economy."
Not everything was bleak, though. In an article published in November 1999 ("Coming Together, Ten Years on"), "The Economist" described a prospering Hanseatic town in Saxony-Anhalt. It attributed the relative prosperity of the Ossies to Wessies returning to reclaim their property, or to invest, "tempted by cheap labour, a chance to ignore red tape, and fat government incentives to invest in the former east".
Wessies and Ossies still clash in mutual suspicion and envy, the mental barriers are still there, alienation and estrangement as well as crime are rampant, pensions and salaries are lower, unemployment is (much) higher, and the "blossoming landscape" promised by the CDU has shriveled - but the railway to Berlin was being re-opened and the town is full of shopping malls and glittering banks, observed "The Economist".
Yet, this is true only in the "interface" zone between east and west. Further inland, the picture is grim indeed. And, in Saxony-Anhalt, it is the grimmest. At the time of the elections, unemployment was still a devastating 21 percent (January 2002 figures), double the national average and more than in any other eastern Land. Its GDP grew by 0.6 percent in 2000, underperforming national growth (though both the manufacturing and services sectors outperformed the German average). The construction industry contracted by 10 percent in the 12 months to April 2001.
Chancellor Gerhard Schroeder has spent a good part of January 2002 cajoling Bombardier, the Canadian rail equipment maker, not to end production at its Halle factory (900 workers). The German government agreed, in return, to buy from Bombardier several undeveloped land tracts. It is rumored that Bombardier was also promised lucrative state contracts immediately after the September elections.
The almighty trade union IG Metal has pressured BMW into investing 1 billion euros in a new car plant in Leipzig (with supplies coming from Saxony-Anhalt). BMW complied but made it clear that it expects the state of Saxony-Anhalt to underwrite a third of its investment.
Of 11 billion euros slated for capital expenditures in Saxony-Anhalt's decrepit infrastructure - more than 7 billion are transfers from the federal government and the European Union. Saxony-Anhalt, at 25 percent, has double the rate of investment in the Lander of West Germany (though its investment rate declined to 20% by 2004). Only 60 percent of its 8 billion euros strong budget relies on tax revenues - the rest comes from transfers. Transfers - mainly social benefits - constitute almost half the state's operating expenditures.
Even so, Saxony-Anhalt ran a debilitating budget deficit (9 percent), mostly financed with 3 billion euros of fresh borrowing per year. It renowned for its lavish road shows, trying to market its bonds to international investors. It expects to have zero net borrowing in 2006 - but the mountain of total outstanding debt (76% of which is negotiable) will weigh on this impoverished state for a long time to come. Moreover, it has a reputation in financial markets as being dangerously exposed to credit derivatives in a desperate attempt to reduce its effective interest rate to 5%.
The federal government has rejected calls by the Lander to guarantee their bonds by intermingling state and federal obligations in auctioned "packages". A conceptually similar mixed package of 1.75 billion euros in three year notes issued by seven states ("Lander jumbo") - the 12th of its kind - was sold in January 2002 at a mere 0.22% above the federal benchmark. The Lander owe 350 billion euros between them. Even a marginal improvement in interest rate translates to hundreds of millions of euros in annual savings. Saxony-Anhalt (rated the lowest among the Lander, at AA-) spearheads this campaign.
In an interview to Bloomberg, its finance minister, Heinrich Aller, said:
" 'Different credit ratings for the states and the federal government make no sense' ... He said there is no risk to the government in guaranteeing the states as they are 'too big' and 'too public' to default on payments. Eichel (the German minister of finance) is concerned that centralized bond sales could cause the government's borrowing costs to rise ... The government is reluctant to act as guarantor for states on interest and debt repayments (said Deputy Finance Minister of Germany Karl Diller)."
But many are betting that, in an effort to impose fiscal discipline on the oft-errant Lander, the federal government may yet agree to joint issuance of bonds subject to clear limitations on regional budget deficits (a "national stability pact"). Should this happen, Germany's rating is likely be downgraded but Saxony-Anhalt would stand to benefit, its borrowing and debt service costs cut considerably by its enhanced credit rating.
This could be one of the goodies the SPD has in store for the eastern states, under the umbrella of its "Towards the Future" economic program. Schroeder unrealistically promises to equalize wage levels between east and west by 2007. Investors in the eastern parts will be entitled to even more generous incentives. Job creation schemes (worth 10 billion euros annually) will abound.
On a Sunday in mid-March 2002, the SPD held a special (and unprecedented) conclave of SPD associations in the eastern states in Magdeburg. It is a measure of desperation. Despite some recent anti-eastern steps by the CDU and CSU (e.g., contesting cross-subsidies in Germany's health insurance funds which benefit the Ossies) - discontent with the SPD and its lackluster performance was rife. The CDU succeeded to shift the emphasis from unilateral transfers to the east (a whopping trillion euros since 1990) to the formation of new businesses, the promotion of R&D in universities, and the enhancement of business-critical infrastructure.
The SPD never really swept Saxony-Anhalt off its feet. Hoppner, the prime minister at the time, headed a minority government, the outcome of narrowly averted defeats in both 1994 and 1998. He did his populist best to reflect east German disenchantment and longing for a spurious past of tight-knit communities and low crime rates. But in doing so he played into the hands of the PDS whose rise is now inevitable. It has been the SPD's silent partner all along and thus legitimized and rehabilitated. Its comeback is part of a trend all over Central and Eastern Europe. But apart from the PDS, it would be wrong to read too much into the state elections in April as far as the future alignment of national politics is concerned.
Perhaps more importantly, the elections in Saxony-Anhalt were a referendum about the unification of Germany. Has it really been a failure, good intentions and a trillion euros notwithstanding? Is future Germany an entity permanently fractured along the old fault lines of rich vs. poor and east vs. west? Does the solution consist of throwing more money at the problem or is a fundamental re-think called for? Above all, will it ever get better? The unemployed, welfare-dependent, and humiliated denizens of Saxony-Anhalt don't believe so. They feel second class and East Germany is retroactively idealized in a perverted form of nostalgia. Germany - and the world with it - have been losing its faith as well. The experiment may have failed after all. South Korea is again watching closely.
---
Copyright Notice
This material is copyrighted. Free, unrestricted use is allowed on a non commercial basis.
The author's name and a link to this Website must be incorporated in any reproduction of the material for any use and by any means.
---
Internet: A Medium or a Message?
Malignant Self Love - Narcissism Revisited
Frequently Asked Questions about Narcissism
Write to me: palma@unet.com.mk or narcissisticabuse-owner@yahoogroups.com