In God We Trust
The Economics of Religion
Also published by United Press International (UPI)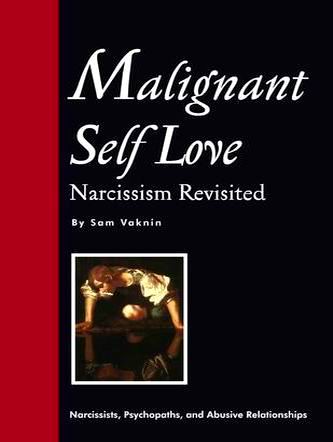 Malignant Self Love - Buy the Book - Click HERE!!!
Relationships with Abusive Narcissists - Buy the e-Books - Click HERE!!!
---
READ THIS: Scroll down to review a complete list of the articles - Click on the blue-coloured text!
Bookmark this Page - and SHARE IT with Others!
---
Ever since the French Revolution and its anti-clerical, confiscatory, policies, running a church is bad business.
Consider the 10 sq. miles (26 sq. km.) Mecca in Saudi Arabia. Originally the crossing point of all major caravan routes (from the Mediterranean to Saudia, from east Africa to south Africa), its stature declined - paradoxically - since the 7th century and Islam's military ascendance. Today, much reduced economically, its main line of business is the hajj (and the lesser umra), the pilgrimage all devout Moslems attempt at least once in a lifetime. Billions of dollars were invested in clearing the derelict areas around the shrines, in building residential properties, in enlarging existing mosques, in connecting Mecca to other parts of the kingdom and the peninsula, and in providing enhanced sanitation and transportation (a well developed bus system).
Yet, the 2 million (mostly destitute) pilgrims who visit it annually leave behind only $100 million. Deduct the costs - mainly in damaged infrastructure and enhanced security (following a few massacres and political demonstrations) - and the hajj may not be such an enticing proposition. Perhaps as a result, the city has no railway system or airport to speak of and still consumes flood waters from the numerous wadis around it. Its 650,000 inhabitants occupy its old quarters and eke out a living by manufacturing furniture, eating utensils, and textiles. A few cultivate the little arable land there is - to little effect. Foreigners are banned from entering the city, which probably explains the dearth of FDI.
Mecca is poor and economically insignificant, its religious significance notwithstanding.
The keys to economic success seem to be diversification - and compartmentalization. Both are practiced admirably in Jerusalem. Despite decades of strife, partition, and a questionable legal status - the city is flourishing. It has been a centre of scholarship and research since 1918 when the Hebrew University was founded. It is home to the renowned Hadassah Medical Centre and the site of numerous (and well-funded) archeological expeditions. It has always been the administrative centre (first in British ruled Palestine and then in the State of Israel). Twenty years of higher education, NASDAQ listings, and venture capital resulted in a hi-tech strip straddling the new settlements and the neighbourhoods surrounding the city's older kernel. With dot.coms bombing all over the place, Jerusalem's luster as a hi-tech Mecca is off. But politically-motivated multi-billion dollar investments in residential construction, transportation, and infrastructure in and around the city keep it vibrant. Its population exceeds Tel-Aviv's now.
The Palestinians of East Jerusalem constitute a pool of cheap, well educated labour - and captive consumers with their hinterland (the West Bank) severed. Jerusalem even has ethnically mixed industries (though it is far from being integrated economically): shoes, textiles, pharmaceuticals, metal products, and printing houses. Still, as opposed to Mecca, religion is a small and insignificant part of its economy, far outweighed by tourism and services. Religion is wisely not allowed to disrupt the city's economic pulse.
Even the Vatican, with its less than 1000 "citizens", is not a religious monoculture. With revenues and expenditures almost balanced at $200 million p.a. - it derives most of its income from tourism (admission fees), and the sale of postage stamps, coins, and publications. One should not underestimate the attractions of the Vatican. In 2000, more than 2 million young people attended the misnamed six day fest, "World Youth Day". Donations from Catholic congregations the world over come next. Despite "full disclosure" reports published since the early 1980's, no one knows how much the Vatican earns on its legendary investment portfolio (until the late 1980's, the Holy See was heavily involved in the decidedly unholy Italian banking and financial scene).
There is no income tax in the Vatican and funds are imported and exported freely - which makes the Vatican a potential haven for money laundering. It pays its (c. 3000) lay workers very handsomely. Vatican City dabbles in the manufacturing of textiles (its own uniforms) and mosaics and in media enterprises (radio, TV, Internet, multimedia). It had its own Vatican lire - but it went the way of the Italian lire and was replaced by the euro. It also has its own postal and telephone systems, post office, astronomical observatory, banks, and pharmacies. The famous Swiss Guards safeguard the pope since 1506. And despite the fact that the Vatican imports all its food, electricity, and water - it is financially self sufficient, a prime example of commercialized religion.
But perhaps the epitome of co-existence between secular, sacred, and sacrilegious- is Salt Lake City.
Scene of the Winter Olympics this year, the city attained notoriety with what came perilously close to bribing International Olympic Committee officials to make the right choice. Despite the omnipresent, near omnipotent, and always flush Church of Jesus Christ of the Latter-day Saints (Mormon), alcohol is now easier to buy. But this, according to "The Economist", may not be the only sin. The city is also the capital of junk financing in the form of a vehicle known as "Industrial Loan Corporations" (ILC). These lend to "less qualitative" firms at usurious interest rates while enjoying FDIC insurance and no supervision (technically, they are not banks). Such "assets" are rumored to exceed $90 billion (up from $2 in 1994). ILC's in Salt Lake City are managed by the likes of Merrill Lynch, General Electric and Pitney Bowes.
Like Jerusalem, Salt Lake City was home to a hi-tech bubble inflated by mobile Californian entrepreneurs in search of quality of life. It deflated more gently than in California, though. Hi-tech and publishing are still major source of income and employment. As a result, more than half the city's denizens are not Mormons. Crime of every kind has risen to dizzying proportions as has an unsustainable construction boom. From basketball courts to courthouses, from stadiums to conference centers, from railways to hotels - the 1990's has been the decade of the masons.
The city turned its back on traditional (and still important) smokestack industries - defense, mining - and agriculture, and adopted wholeheartedly the services, starting with Delta Airlines, the financial industry (e.g., American Express), and winter tourism. Annual job growth averaged more than 4% since 1985. Things haven't been smooth all along, though. Salt Lake City caught the Asian flu in 1998-9 and its exports (and wages) dropped precipitously ever since. The technology bust and a series of mergers and acquisitions fostered a glut of office space. But overall, getting rid of religion as the only source of economic activity turned out to have been prescient.
The Winter Olympics may prove to be the city's undoing. It has gambled the shop on the games' economic effects ($3 billion in revenues) and after-effects. But in the post-September 11 environment, the only after effects are likely to be a capacity hangover: empty hotel rooms and infrastructure (roads, slopes, convention centers) falling into disuse. Even the Church's fabulous (and rather mysterious) portfolio (c. $20-40 billion) will be unable to provide sufficient counter-cyclical impetus. It has just dispensed with $300 million in cash to build a new Assembly Hall. Many similarly large undertakings will be required to offset a property bust. This may be beyond even the power of latter day saints.
---
Copyright Notice
This material is copyrighted. Free, unrestricted use is allowed on a non commercial basis.
The author's name and a link to this Website must be incorporated in any reproduction of the material for any use and by any means.
---
Internet: A Medium or a Message?
Malignant Self Love - Narcissism Revisited
Frequently Asked Questions about Narcissism
Write to me: palma@unet.com.mk or narcissisticabuse-owner@yahoogroups.com