The Disappearance of the Witnesses: Reflecting the Narcissist
By: Dr. Sam Vaknin
Click HERE to Watch the Video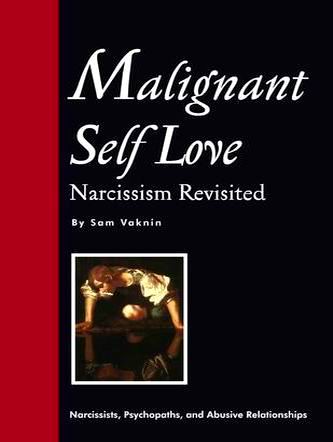 Malignant Self Love - Buy the Book - Click HERE!!!
Relationships with Abusive Narcissists - Buy the e-Books - Click HERE!!!
---
READ THIS: Scroll down to review a complete list of the articles - Click on the blue-coloured text!
Bookmark this Page - and SHARE IT with Others!
---
---
I live through others. I inhabit their memories of me. Bits and pieces of Sam are strewn across continents, among hundreds of casual acquaintances, friends, lovers, teachers, admirers, and despisers. I exist by reflection. This is the essence of Secondary Narcissistic Supply - the secure knowledge that I am replicated in the minds of many. I want to be remembered because without being remembered I am not. I need to be discussed because I have no being except as a topic of discussion. So, passive memory is not enough. I need to be actively reminded of my achievements, of my moments of glory, of past adulation. The constancy of these streams of memories smoothes the inevitable fluctuations in Primary Narcissistic Supply. In lean moments, when I am all but forgotten, or when I feel humiliated by the gap between my reality and my grandiosity - these memories of past grandeur, related to me by outside "observers" lift my spirits. It is the main function of people in my life: to tell me how great I am because of how great I was.
(continued below)
---
This article appears in my book, "Malignant Self-love: Narcissism Revisited"
Click HERE to buy the print edition from Amazon (click HERE to buy a copy dedicated by the author)
Click HERE to buy the print edition from Barnes and Noble
Click HERE to buy the print edition from the publisher and receive a BONUS PACK
Click HERE to buy electronic books (e-books) and video lectures (DVDs) about narcissists, psychopaths, and abuse in relationships
Click HERE to buy the ENTIRE SERIES of sixteen electronic books (e-books) about narcissists, psychopaths, and abuse in relationships
Click HERE for SPECIAL OFFER 1 and HERE for SPECIAL OFFER 2
Follow me on Twitter, Facebook (my personal page or the book's), YouTube
---
I was a precocious child. Always the wunderkind with oversized spectacles, the freak. I befriended only men many years my senior. At the age of 20, the youngest of my best friends - among which I counted a mafia don, a political scientist, businessmen, authors, and journalists - was 40. Their age, experience and social standing made them ideal Sources of Narcissistic Supply. They fed me, hosted me in their homes, bought me reference books, introduced me to each other, interviewed me, and took me on expensive trips to foreign lands. I was their darling, the subject of much awe and adulation.
Now, twenty years and some later, these are old people and they are dying. Their kids are in their late twenties. They are out of the loop. And when they die, their memories of me die with them. They take to their grave my Secondary Narcissistic Supply. I slightly fade with every passing one of them. They, the dying and the dead, are the only ones who know. They are the witnesses of who I was back then and why. They are my only chance at ever getting to know myself at all. When the last of them is interred - I will be no more. I will have lost my stab at proper self-introduction. It feels so sad never to know Sam. It feels so lonely, like a child's grave in autumn.
---
Copyright Notice
This material is copyrighted. Free, unrestricted use is allowed on a non commercial basis.
The author's name and a link to this Website must be incorporated in any reproduction of the material for any use and by any means.
---
Frequently Asked Questions about Pathological Narcissism
Excerpts from the Archive of the Narcissism List
After the Rain - How the West Lost the East
Internet: A Medium or a Message?
Write to me: palma@unet.com.mk or narcissisticabuse-owner@yahoogroups.com