Jamaican OverDrive - LCD's in LDC's
Outsourcing and Offshoring Case Study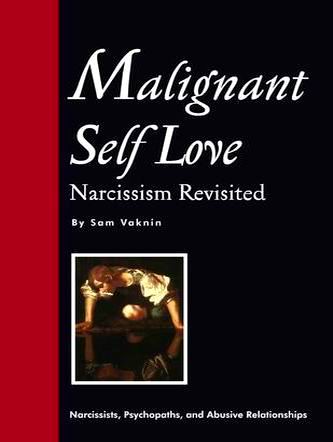 Malignant Self Love - Buy the Book - Click HERE!!!
Relationships with Abusive Narcissists - Buy the e-Books - Click HERE!!!
---
READ THIS: Scroll down to review a complete list of the articles - Click on the blue-coloured text!
Bookmark this Page - and SHARE IT with Others!
---
Go Back to "Digital Content on the Web" Home Page!
---
The Organisation for Economic Cooperation and Development (OECD) tried and failed to find proof or traces of widespread outsourcing and offshoring. "There is little hard evidence of the extent of international outsourcing and offshoring, despite widespread media attention." - its baffled analysts conclude in a June 2005 report.
Outsourcing is the performance of the business functions and competencies of the firm (call or data processing, software engineering, manufacturing, research and development, customer services, payroll management) by an outside contractor. Offshoring is outsourcing beyond the borders of the firm's domicile, to a foreign supplier abroad or to the firm's overseas or cross-border subsidiaries.
Outsourcing and, even more so, offshoring are perceived as a threat to job security in the West, where wages are much higher and job perks more numerous and expensive to provide. Foreign data processing firms gain access to sensitive data. Facilities in hostile countries or potential geopolitical rivals, such as China and India, may compromise national security.
Even the OECD admits that, in the words of The Economist, "close to 20% of total employment in the 15 pre-expansion EU countries, America, Canada and Australia could 'potentially be affected' by the international sourcing of services activities."
In a May 2005 report, titled "The Emerging Global Labor Market", McKinsey Global Institute estimated that in 2003 there were a mere 1.5 million outsourced service jobs. The number is projected to soar to 4.1 million in 2008. But even this is a tiny drop in a massive ocean. In the USA, note the authors, in the year to March 2005, more than 4.6 million people start in new jobs - monthly!
Offshoring is a growth industry not only in India. Export of business services has recently mushroomed in Ireland, Estonia, and Sweden - all European Union members.
Even places such a Jamaica, not exactly a hotbed of innovation and technology, benefit.
OverDrive - an e-commerce, software conversion and e-publishing applications leader - has expanded an e-book technology centre by adding 200 e-book editors. This happened in Montego Bay, Jamaica - one of the less privileged spots on earth. The centre now provides a vertical e-publishing service - from manuscript editing to conversion to Quark (for POD), Adobe, and MS Reader ebook formats. Thus, it is not confined to the classic sweatshop cum production centre so common in Less Developed Countries (LDC's). It is a full fledged operation with access to cutting edge technology.
The Jamaican OverDrive is the harbinger of things to come and the outcome of a confluence of a few trends.
First, there is the insatiable appetite big publishers (such as McGraw-Hill, Random House, and Harper Collins) have developed to converting their hitherto inertial backlists into e-books. Gone are the days when e-books were perceived as merely a novel form of packaging. Publishers understood the cash potential this new distribution channel offers and the value added to stale print tomes in the conversion process. This epiphany is especially manifest in education and textbook publishing.
Then there is the maturation of industry standards, readers and audiences. Both the supply side (title lists) and the demand side (readership) have increased. Giants like Microsoft have successfully entered the fray with new e-book reader applications, clearer fonts, and massive marketing. Retailers - such as Amazon - opened their gates to e-books. A host of independent publishers make good use of the negligible-cost distribution channel that the Internet is. Competition and positioning are already fierce - a good sign.
The Internet used to be an English, affluent middle-class, white collar, male phenomenon. It has long lost these attributes. The digital divides that opened up with the early adoption of the Net by academe and business - are narrowing. Already there are more women than men users and English is the language of less than half of all web sites. The wireless Net grants developing countries the chance to catch up.
Astute entrepreneurs are bound to take advantage of the business-friendly profile of the manpower and investment-hungry governments of some developing countries. It is not uncommon to find a mastery of English, a college degree in the sciences, readiness to work outlandish hours at a fraction of wages in Germany or the USA - all combined in one employee in these deprived countries. India has sprouted a whole industry based on these competitive endowments.
Here is how Steve Potash, OverDrive's CEO, explained his daring move in OverDrive's press release dated May 22, 2001:
"Everyone we are partnering with in the US and worldwide has been very excited and delighted by the tremendous success and quality of eBook production from OverDrive Jamaica. Jamaica has tremendous untapped talent in its young people. Jamaica is the largest English-speaking nation in the Caribbean and their educational and technical programs provide us with a wealth of quality candidates for careers in electronic publishing. We could not have had this success without the support and responsiveness of the Jamaican government and its agencies. At every stage the agencies assisted us in opening our technology centre and staffing it with trained and competent eBook professionals. OverDrive Jamaica will be pioneering many of the advances for extending books, reference materials, textbooks, literature and journals into new digital channels - and will shortly become the foremost centre for eBook automation serving both US and international markets."
Druanne Martin, OverDrive's Director of publishing services elaborated:
"With Jamaica and Cleveland, Ohio sharing the same time zone (EST), we have our US and Jamaican production teams in sync. Jamaica provides a beautiful and warm climate, literally, for us to build long-term partnerships and to invite our publishing and content clients to come and visit their books in production."
Then Jamaican Minister of Industry, Commerce and Technology, the Hon. Phillip Paulwell reciprocated:
"We are proud that OverDrive has selected Jamaica to extend its leadership in eBook technology. OverDrive is benefiting from the investments Jamaica has made in developing the needed infrastructure for IT companies to locate and build skilled workforces here."
There is nothing new in outsourcing back office work (insurance claims processing, air ticket reservations, medical records maintenance) to third world countries, such as (the notable example) India. Research and Development is routinely farmed out to aspiring first world countries such as Israel and Ireland.
But OverDrive's Jamaican facility is an example of something more sophisticated and more durable. Western firms are discovering the immense pools of skills, talent, innovation, and top notch scientific and other education often offered even by the poorest of nations. These multinationals entrust the locals now with more than keyboarding and responding to customer queries using fake names.
The Jamaican venture is a business partnership. In a way, it is a topsy-turvy world. Digital animation is produced in India and consumed in the States. The low compensation of scientists attracts the technology and R&D arms of the likes of General Electric to Asia and Intel to Israel. In other words, there are budding signs of a reversing brain drain - from West to East.
E-publishing is at the forefront of software engineering, e-consumerism, intellectual property technologies, payment systems, conversion applications, the mobile Internet, and, basically, every important trend in network and computing and digital content. Its migration to warmer and cheaper climates may be inevitable. OverDrive sounds happy enough.
---
Also Read
The Future of Electronic Publishing
America's Current Account Deficit
---
Copyright Notice
This material is copyrighted. Free, unrestricted use is allowed on a non commercial basis.
The author's name and a link to this Website must be incorporated in any reproduction of the material for any use and by any means.
---
The Internet Cycle
The Internet - A Medium or a Message?
The Internet in Countries in Transition
The Revolt of the Poor - Intellectual Property Rights
The Demise of the Dinosaur PTTs
(Articles are added periodically)
---
Visit my other sites:
World in Conflict and Transition
Portfolio Management Theory and Technical Analysis Lecture Notes
Microeconomics and Macroeconomics Lecture Notes
Malignant Self Love - Narcissism Revisited
Poetry of Healing and Abuse: My Poems
FREE - Read New Short Fiction (Hebrew)

Feel free to E-Mail the author at palma@unet.com.mk
or at narcissisticabuse-owner@yahoogroups.com