Education in Countries in Transition from Communism
in Eastern and Central Europe
By: Dr. Sam Vaknin
Also published by United Press International (UPI)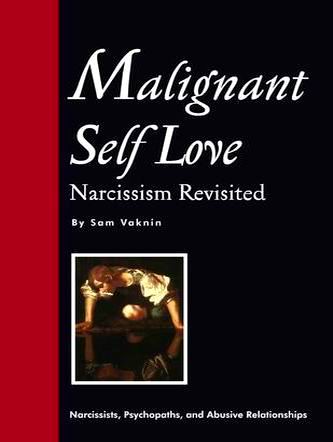 Malignant Self Love - Buy the Book - Click HERE!!!
Relationships with Abusive Narcissists - Buy the e-Books - Click HERE!!!
---
READ THIS: Scroll down to review a complete list of the articles - Click on the blue-coloured text!
Bookmark this Page - and SHARE IT with Others!
---
November 11, 2002
October has been a busy month in central and eastern Europe, at least as far as education goes. "Kliment and Metodius" university in Skopje, Macedonia went on investigating forged diplomas issued to its students - and staff - in the economics faculty by Bulgarian diploma mills.
Similar allegations - of forged or hawked academic credentials - surface periodically against politicians and scholars in all the countries in transition - from Russia to Yugoslavia. Underpaid professors throughout the region have been accused in the local media of demanding - and receiving - bribes, including sexual favors, to tinker with exam marks.
The denizens of central and east Europe are schizophrenic about their education system. On the one hand, they are proud of its achievements. According to the 1996 Third International Maths and Science Study, The Czech Republic and Slovakia fared better than Switzerland and Netherlands in mathematics.
Hungary and Russia beat Australia, Ireland, Canada, Belgium, Israel, Sweden, Germany, England, Norway, Denmark, the United States and a host of other Western heavyweights. The situation with science skills was even better with the Czech Republic in the second place out of 41 countries, Bulgaria ranked fifth, Slovenia seventh, Hungary ninth and Russia in the fourteenth rung. This stellar showing defied low spending per pupil and high number of students per class in these mostly poor countries.
But corruption is endemic, libraries and laboratories are poorly stocked, state institutions are cash-strapped and certain subjects - such as computer science, foreign languages, international law, business administration, and even economics - are poorly taught by Soviet-era educators. Hence the clamor for private and foreign alternatives. Brain drain is rampant. According to government figures, 82,000 youths - 4 percent of its total population - left Macedonia since 1991 to study abroad. Most of them never bother to return.
Foreign information technology firms are forced to open their facilities to cater to their growing needs for skills. In July, the first Cisco Certified Network Associate Academy on the Balkans was opened in the building of the Bulgarian Industrial Association (BIA).
Neighboring countries, such as Italy and Greece, aware of Bulgaria's cheap but well-educated cadre, have set up bilateral cooperation schemes to tap it. Italy now allows Bulgarians to spend six months on work and study in Italian institutions. Both Uni Credito Italiano and Bulbank are offering interest-free loans to the would-be students.
Bulgaria signed with Greece a 2 year cooperation agreement including a student exchange program. The Serbian government submitted last week 11 projects worth $164 million to be funded the Greek Plan for Economic Reconstruction of the Balkan. Part of the money will be spent on educational schemes. Turkey is eyeing Macedonia. In a visit in august, the Turkish minister of education pledged to invest in eastern Macedonia home to a sizable Turkish minority.
Foreign establishments are sometimes regarded by xenophobic locals as cultural, social, and political beachheads. The excellent university of Blagoevgrad in Bulgaria is only half-jokingly known as "CIA University" due to the massive amounts of American funding and the number of American lecturers. It happens to straddle the border with Serbia, a one-time foe of the United States. The Central European University in Budapest, Hungary, funded with hundreds of millions of dollars from George Soros' fortune, has been subject to head-spinning conspiracy theories ever since it was founded in 1991.
But the most encouraging trend by far is the privatization of education, hitherto the patronage fief of politicians, trade unions, and state bureaucrats. According to The Economist Armenia had last year 69 private institutions of higher education with 20,000 students. Bulgaria had 9 with 28,000 students and Hungary had 32 with 28,000 undergraduates. The record belongs to Poland - 195 private institutions with 378,000 learners, one quarter of the total. Much smaller Romania had 54 establishments with 131,000 pupils - one third of all students in higher education.
Some of these private schools are joint ventures with enterprising municipalities. According to Mediapoolbg.com, the newly opened program of business administration offered by the City University in Pravets, Bulgaria and the International Higher Business School plans to teach management, e-commerce and information technologies.
The curriculum is subsidized by the US Congress and the Ministry of Education and Science. For an annual fee of $2500, students will attend classes taught by both Bulgarian and American lecturers and receive a dual Bulgarian and American diploma. City University offers both distance learning and classroom instruction in Poland, Romania, Bulgaria and Greece.
There is an intra-regional demand for successful managers of private educational facilities. The Regional Vice President of the aforementioned branch of City University in Bulgaria is Jan Rebro, a Slovak, who previously served as Chairman of College of Management, the first private college in Slovakia.
Education in these parts is not a luxury. According to a 1999 government report about unemployment, less than 2 percent of university graduates are unemployed in Macedonia - compared to more than 40 percent of the unskilled. In July, the Bulgarian National Statistics Institute published a survey of micro-enterprises, about 92 percent of all businesses in the country. The vast majority of all the owners-entrepreneurs turned out to be highly educated.
Governments are aware of the correlation between education and prosperity. The Serb authorities are offering 6-months interest-free loans to buy school books and supplies. HINA, the Croat news agency, published last month a government blueprint for countering the declining numbers of high school and college students over the past ten years and a drop in the quality of education. Only seven per cent of the population ever attend college and just over one third of these actually graduate.
But the countries of central and eastern Europe would do well not to fall into the sequential traps of Western education. As Alison Wolf recounts in her recently published tome "Does Education Matter? Myths about Education and Economic Growth" (Penguin Books, 2002), an obsession with quantitative targets in education reduces its quality and adversely affects economic growth.
Moreover, educational issues often serve as proxy for national agendas. Years of bloody clashes between Macedonians and Albanians in western Macedonia led, last year, following intense arm-twisting by the international community, to the opening of the Southeast Europe University in Albanian-dominated Tetovo. In a country still torn by inter-ethnic strife and daily violent clashes in mixed schools, the university is "committed to the Albanian culture, language, and population".
About half its board is comprised of nationalistic political activists. Bilingual education was always one of the chief demands of the Albanian minority. Yet, the opening of the university in February last year did nothing to forestall an armed uprising of Albanian rebels.
Similarly, equal educational opportunities tops the agenda of the 4-5 million Romas (gypsies) in central Europe and the Balkan. Last November, Save the Children, a charity, reported that two thirds of Roma children never attend school. Most of the rest are shunted off by hostile governments to special schools for the mentally challenged and drop out by age 15.
One in thousand ever makes it past the bullying and the bureaucratic hurdles to a university. Pressured by international public opinion and the European Union, governments reluctantly allowed private groups in the Czech Republic, Hungary and Slovakia to acquaint Roma toddlers with the indigenous languages so as to qualify them for a regular primary school.
Finally, caveat emptor. Some "private institutions" - especially distance learning diploma mills - front for scam artists. The quality of instructors and lecturers - most of them moonlighting between jobs in state institutions - is often questionable. Curricula are rarely effectively scrutinized and controlled and there is no proper process of accreditation. Annual fees are high and equal a few years to a few decades of average pay. Links and joint ventures with foreign universities help but cannot substitute for structured and continued oversight.
---
Copyright Notice
This material is copyrighted. Free, unrestricted use is allowed on a non commercial basis.
The author's name and a link to this Website must be incorporated in any reproduction of the material for any use and by any means.
---
Internet: A Medium or a Message?
Malignant Self Love - Narcissism Revisited
Frequently Asked Questions about Narcissism
Write to me: palma@unet.com.mk or narcissisticabuse-owner@yahoogroups.com