The Golden Sham - Privatizing with Golden Shares
Also published by United Press International (UPI)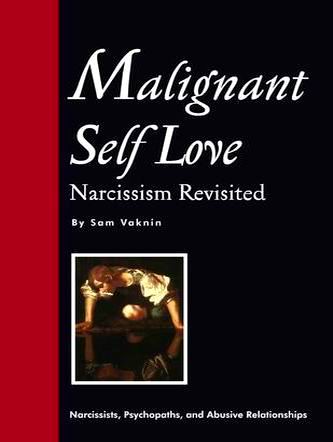 Malignant Self Love - Buy the Book - Click HERE!!!
Relationships with Abusive Narcissists - Buy the e-Books - Click HERE!!!
---
READ THIS: Scroll down to review a complete list of the articles - Click on the blue-coloured text!
Bookmark this Page - and SHARE IT with Others!
---
Written March 2002
Updated July 2005
In a rare accord, both the IMF and independent analysts, have cautioned Bulgaria in early 2002 that its insistence on keeping golden shares in both its tobacco and telecom monopolies even after they are privatized - will hinder its ability to attract foreign investors to these already unappealing assets. Bulgaria's $300 million arrangement with the IMF - struck in late 2001 by the new and youthful Minister of Finance in the Saxe-Coburg government - was not at risk, though.
Golden shares are usually retained by the state in infrastructure projects, utilities, natural monopolies, mining operations, defense contractors, and the space industry. They allow their holders to block business moves and counter management decisions which may be detrimental to national security, to the economy, or to the provision of public services (especially where markets fail to do so). Golden shares also enable the government to regulate the prices of certain basic goods and services - such as energy, food staples, sewage, and water.
But, in practice, golden shares serve less noble ends.
Early privatizations in Central and Eastern Europe were criticized for being crony-ridden, corrupt, and opaque. Governments were accused of giving away the family silver. Maintaining golden shares in privatized enterprises was their way of eating the privatization cake while leaving it whole, thus silencing domestic opposition effectively. The practice was started in Thatcherite Britain and Bulgaria is only the latest to adopt it.
The Bulgarian golden share in Bulgatabak is intended to shield domestic tobacco growers (most of them impoverished minority Turks) from fierce foreign competition in a glutted market. Golden shares are often used to further the interests of interest groups and isolate them from the potentially devastating effects of the global market.
The phenomenon of golden shares is not confined to economically-challenged states selling their obscure monopolies.
On December 1989, the Hungarian Post was succeeded by three firms (postal, broadcasting, and a telecom). One of the successors, MATAV, was sold to MagyarCom (currently owned by Deutsche Telekom) in stages. This has been the largest privatization in Hungary and in Central and Eastern Europe. The company's shares subsequently traded in Budapest and on NYSE simultaneously. MATAV embarked on an aggressive regional acquisitions plan, the latest of which was the Macedonian Telecom. Yet, throughout this distinctly capitalistic and shareholders-friendly record, the Hungarian government owned a golden share in MATAV.
Poland's Treasury maintains a golden share in LOT, its national carrier, and is known to have occasionally exercised it. Lithuania kept a golden share in its telecom. Even municipalities and regional authorities are emulating the centre. The city of Tallinn, for instance, owns a golden share in its water utility.
Hungary's largest firm, Hungarian Oil and Gas (MOL), was floated on the Budapest Stock Exchange (1994-1998). The state retains a "golden share" in the company which allows it to regulate retail gas prices. MOL controls c. 35% of the fuel retail market and owns virtually all the energy-related infrastructure in Hungary. It is an aggressive regional player, having recently bought Slovnaft, the Slovak oil and gas company. Theoretically, Hungary's golden share in MOL may conflict with Slovakia's golden share in Slovnaft, owned by MOL.
Contrary to popular economic thinking, golden shares do not seem to deter foreign investors. They may even create a moral hazard, causing investors to believe that they are partners with the government in an enterprise of vital importance and, thus, likely to be bailed out (i.e., an implicit state guarantee).
Moreover, golden shares are often perceived by investors and financial institutions as endowing the company with preference in government procurement and investment, privileged access to decision makers, concessionary terms of operation, and a favorable pricing structure. Golden shares are often coupled with guaranteed periods of monopoly or duopoly (i.e., periods of excess profits and rents).
The West, alas, is in no position to preach free marketry in this case. European firms are notorious for the ingenious stratagems with which they disenfranchise their shareholders. Privileged minorities often secure the majority vote by owning golden shares (this is especially egregious in the Netherlands and France).
The European Commission is investigating cases of abuse of golden shares in the UK, Spain, Portugal, Germany, France, and Belgium. The Spanish government possesses golden shares in companies it no longer has a stake in. As American portfolio investors pile in, corporate governance is changing for the better. But some countries of the former Soviet Bloc (such as Estonia) are even more advanced than the rest of the European Union.
---
Copyright Notice
This material is copyrighted. Free, unrestricted use is allowed on a non commercial basis.
The author's name and a link to this Website must be incorporated in any reproduction of the material for any use and by any means.
---
Internet: A Medium or a Message?
Malignant Self Love - Narcissism Revisited
Frequently Asked Questions about Narcissism
Write to me: palma@unet.com.mk or narcissisticabuse-owner@yahoogroups.com