A Casino in Macedonia - A Mistake or a Blessing?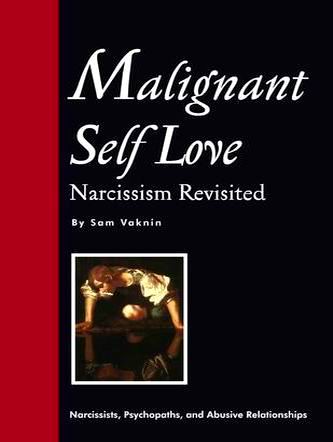 Malignant Self Love - Buy the Book - Click HERE!!!
Relationships with Abusive Narcissists - Buy the e-Books - Click HERE!!!
---
READ THIS: Scroll down to review a complete list of the articles - Click on the blue-coloured text!
Bookmark this Page - and SHARE IT with Others!
---
154,000,000. This is the number of Americans who visited the gambling institutions in the USA in 1995. Another 177,000,000 participated in other forms of gambling: car races, horse races, other sports tournaments. They have spent well over 44 BILLION USD on gambling. On average, they lost 20% of the money that they invested - and this, approximately, is the profit of this industry in the US. The industry's annual growth rate is 11% which is an excellent figure for an industry which commenced its operations in 1940 in a desert in the State of Nevada. Wall Street likes casinos and shares of gambling related companies skyrocketed and yielded much more than the Dow Jones Average Index. Hotels chains - such as Hilton and ITT - are competing fiercely to purchase casinos.
Casinos do not like to call themselves "Gambling Outfits" (which is really what they are). The politically correct name today is: "Gaming and Leisure establishments".
The reason is that gambling has a lot of what we, economists, like to call "negative externalities". Put in less delicate terms: casinos exact a heavy social and economic price from the countries in which they operate.
Lately the Government of Macedonia has decided to liberalize gaming. Anyone with 500,000 DM will be allowed to establish and operate a casino. Certain gambling - hitherto monopolized by the Macedonian Lottery - will be open to other, private operators.
I am not privy to the considerations behind these decisions. Yet, it is a safe bet to assume that the same political and economic motivating force is in operation here as it was in the USA: money. Gambling is considered the easy way out. Gamblers will come from all over, leave their money with the casino and go home. The local and national governments will tax the casinos heavily and a perpetuum mobile will be created, virtually providing money at no cost.
But there is one law in economy which is indisputable and unbreachable: THERE IS NO FREE LUNCH AND THERE IS NO SUCH THING AS MONEY WITHOUT ITS PRICE TO PAY.
In warmly embracing the casino culture, Macedonia maybe committing a grave error.
Let us try and understand why:
(1) To be a success, a casino must be geographically isolated and almost a monopoly. The most successful casinos in human history were established by the American mob (=Mafia) in a desert (in Las Vegas). There were no other casinos available. Gamblers who came all the way to the desert - had to stay a few days. This encouraged the construction of hotels, restaurants and other tourist attractions and diversions. This also increased the revenues of the casinos considerably.
Macedonia is surrounded by neighbours with a rich and well developed casino culture. Greece, Bulgaria and Turkey are casino superpowers. Casinos also exist in Slovenia, Croatia, Hungary and Romania. So, Macedonia will be competing headlong with powerful gambling realities. The situation would have been different if Macedonia were to attract affluent tourism. But tourism in Macedonia has all but collapsed. Its tourist-related infrastructure has dwindled and it cannot support an influx of tourists. In Skopje, the cultural and economic hub of Macedonia, a city of 600,000 inhabitants - there are only two class "A" hotels (which really compare to 4 star hotels in the West). Until such an infrastructure is re-instated and tourist attractions - natural and artificial - are maintained - tourists will not flock into Macedonia.
Thus, a casino in Macedonia will be fed by the gambling of LOCAL CITIZENS and one-day (or one night) tourists. This is the wrong way to operate a casino. A casino cannot look forward to an economically viable future based on these types of clients. Moreover, a casino which will take the local citizens (anyhow scarce) money will wreak havoc on the social fabric of Macedonia. It will not be very different from the impact exerted by the collapse of the various pyramid schemes (in Albania) and Stedilnicas (in Macedonia). Gambling is equivalent to mild drugs: some people get addicted. The social cost is an important factor.
One way to avoid these unfortunate consequences is to prohibit Macedonians from gambling in the casinos in Macedonia. But this will ruin the economic justification for the establishment of such an institutions. Experience gathered in other countries also teaches us that the local citizens will find ways around this prohibition.
(2) Governments think about casinos as a way to create employment and to enlarge the tax base (=to generate additional taxes). These two assumptions are quite dubious, according to recent research.
When a casino is established, its owners and operators usually promise that they will invest money in the locality. They promise to renew decrepit city centres, to repave roads, to invest in infrastructure and to assist the establishment of restaurants and hotels. Some states in the USA have earmarked revenues from gambling to specific purposes. All the income generated by the New York State lottery goes to education and the construction of new schools. In Israel, the money earned by the state monopoly of Gambling is transferred to the Government's annual development budget and is invested in the construction of schools, community centres and clinics.
But even the gambling industry itself admits - in its annual Harra's Survey of the Gaming and Leisure Industries - that the investments in the economy, generated by casinos are far less than even the most modest expectations.
True, in the USA alone, casinos employ 367,000 people - a 24% increase over 1994.
But most of these jobs are menial. These are temporary jobs without job security and without a career plan or future. They are dead end jobs for desperate people.
Casinos also cause jobs to be cancelled. Older firms (old hotels, restaurants, service firms) are closed down and people get fired. The number quoted above also does not take into consideration the natural (not related to gambling) growth in employment in the USA as a whole. Taking all this into account, the claims that casinos create jobs looks more and more dubious. The more casinos established - the less business each of them is able to do. Some of them are making losses and are firing people, exacerbating a bad employment scene.
Casinos did invest in municipal infrastructure. Yet, they preferred decoration to grass roots, ornamental veneer type visible investments - rather than real improvement in things less glorious (such as the sewage system, for example). Cities with casinos enjoyed a brief renaissance which was followed by the collapse and degeneration of the city centre's scape.
(3) Casinos not only generate revenues. They also generate enormous direct (not to mention the indirect) costs. Criminal elements tend to gather around casinos and sometimes try to own them. Gambling addicts commit crimes in a desperate attempt to obtain funds. So, a lot of money has to be expended on an increase in the police force and on the additional work of other law enforcement agencies. There is also a sizeable increase in the costs of cleaning the street, sanitation and extra social services needed to cope with the break up of families and with gambling addictions.
Taking all this into consideration, it is not at all clear that casinos are a net benefit to the economy and it is almost certain that they are not a net benefactor of society as a whole.
(4) Casinos undoubtedly hurt the local economy when they take money from local citizens. A Macedonian with free income could use it to buy clothes, go to a restaurant or buy a computer. If he spends this money in a casino - other businesses suffer. Their turnover is reduced. They must fire employees. They also pay less taxes - which offsets the taxes that casinos pay. No one has ever calculated which is more: the taxes that casinos pay - or the taxes which businesses stop to pay because of reduced consumption by local citizens who spent all their money in a casino. Sometimes these businesses close down altogether. Anyone who visited Atlantic City or Gary, Indiana can testify to this. Atlantic City is a gambling capital - and, yet, it is was of the most trodden down cities of the USA.
Statistics show that casinos prefer to employ non-local people. They employ foreigners. If this is not possible, they will try to employ people from Bitola in Skopje - and vice versa. This is intended to prevent collusions and conspiracies between the staff and the gamblers. More than 60% of casino employees in the USA do not live in the city in which the casino is located. So, we cannot even say that a casino generates employment for the inhabitants of a city whose infrastructure it uses.
(5) There are some alarming statistics. Nevada has the highest suicide rate in the USA. It also has the highest accident rate (per mile driven). It has amongst the highest rates of crime and school drop out rates. Its economy is totally dependent on gambling. It is like a laboratory in which what happens to a gambling state can be tested and measured - and the results are far from encouraging.
Moreover, 4% of the population are "pathological gamblers". Those who cannot stop and who will stop at nothing - crime included - to get the money that they need in order to gamble. 10% of the gamblers account for 80% of the money wagered in casinos. 40% of white collar crime (especially embezzlement and fraud) is rooted in gambling. Families, immediate social circles and colleagues in the workplace are gravely affected. The direct costs are enormous. One small town in Massachusetts (in the neighbourhood of a casino) had to increase its police budget by $400,000 per year. Think what the costs are for big cities with casinos in them!!!
Macedonia is advised to think well before it commits itself to a casino.
Establishing a casino is as much a gamble as playing in one.
---
Copyright Notice
This material is copyrighted. Free, unrestricted use is allowed on a non commercial basis.
The author's name and a link to this Website must be incorporated in any reproduction of the material for any use and by any means.
---
Internet: A Medium or a Message?
Malignant Self Love - Narcissism Revisited
Write to me: palma@unet.com.mk or narcissisticabuse-owner@yahoogroups.com