Small Businesses - Big Obstacles
Resources for Startups and Entrepreneurs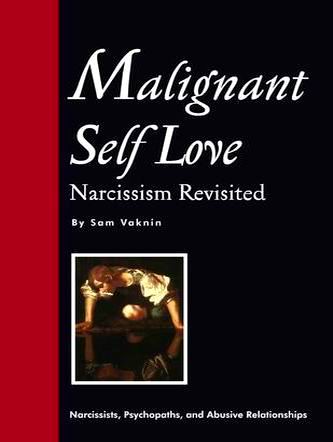 Malignant Self Love - Buy the Book - Click HERE!!!
Relationships with Abusive Narcissists - Buy the e-Books - Click HERE!!!
---
READ THIS: Scroll down to review a complete list of the articles - Click on the blue-coloured text!
Bookmark this Page - and SHARE IT with Others!
---
Everyone is talking about small businesses. In 1993, when it was allowed in Macedonia, more than 90,000 new firms were registered by individuals. Now, less than three years later, official figures show that only 40,000 of them still pay their dues and present annual financial statements. These firms are called "active" - but this is a misrepresentation. Only a very small fraction really does business and produces income.
Why this reversal? Why were people so enthusiastic to register companies - and then became too desperate to operate them?
Small business is more than a fashion or a buzzword. In the USA, only small businesses create new jobs. The big dinosaur firms (the "blue-chips") create negative employment - they fire people. This trend has a glitzy name: downsizing.
In Israel many small businesses became world class exporters and big companies in world terms. The same goes, to a lesser extent, in Britain and in Germany.
Virtually every Western country has a "Small Business Administration" (SBA).
These agencies provide many valuable services to small businesses:
They help them organize funding for all their needs: infrastructure, capital goods (machinery and equipment), land, working capital, licence and patent fees and charges, etc.
The SBAs have access to government funds, to local venture capital funds, to international and multilateral investment sources, to the local banking community and to private investors. They act as capital brokers at a fraction of the costs that private brokers and organized markets charge.
They assist the entrepreneur in the preparation of business plans, feasibility studies, application forms, questionnaires - and any other thing which the new start-up venture might need to raise funds to finance its operations.
This saves the new business a lot of money. The costs of preparing such documents in the private sector amount to thousands of DM per document.
They reduce bureaucracy. They mediate between the small business and the various tentacles of the government. They become the ONLY address which the new business should approach, a "One Stop Shop".
But why do new (usually small) businesses need special treatment and encouragement at all? And if they do need it - what are the best ways to provide them with this help?
A new business goes through phases in the business cycle (very similar to the stages of human life).
The first phase - is the formation of an idea. A person - or a group of people join forces, centred around one exciting invention, process or service.
These crystallizing ideas have a few hallmarks:
They are oriented to fill the needs of a market niche (a small group of select consumers or customers), or to provide an innovative solution to a problem which bothers many, or to create a market for a totally new product or service, or to provide a better solution to a problem which is solved in a less efficient manner.
At this stage what the entrepreneurs need most is expertise. They need a marketing expert to tell them if their idea is marketable and viable. They need a financial expert to tell them if they can get funds in each phase of the business cycle - and wherefrom and also if the product or service can produce enough income to support the business, pay back debts and yield a profit to the investors. They need technical experts to tell them if the idea can or cannot be realized and what it requires by way of technology transfers, engineering skills, know-how, etc.
Once the idea has been shaped to its final form by the team of entrepreneurs and experts - the proper legal entity should be formed. A bewildering array of possibilities arises:
A partnership? A corporation - and if so, a stock or a non-stock company? A research and development (RND) entity? A foreign company or a local entity? And so on.
This decision is of cardinal importance. It has enormous tax implications and in the near future of the firm it greatly influences the firm's ability to raise funds in foreign capital markets. Thus, a lawyer must be consulted who knows both the local applicable laws and the foreign legislation in markets which could be relevant to the firm.
This costs a lot of money, one thing that entrepreneurs are in short supply of. Free legal advice is likely to be highly appreciated by them.
When the firm is properly legally established, registered with all the relevant authorities and has appointed an accounting firm - it can go on to tackle its main business: developing new products and services. At this stage the firm should adopt Western accounting standards and methodology. Accounting systems in many countries leave too much room for creative playing with reserves and with amortization. No one in the West will give the firm credits or invest in it based on domestic financial statements.
A whole host of problems faces the new firm immediately upon its formation.
Good entrepreneurs do not necessarily make good managers. Management techniques are not a genetic heritage.
They must be learnt and assimilated. Today's modern management includes many elements: manpower, finances, marketing, investing in the firm's future through the development of new products, services, or even whole new business lines. That is quite a lot and very few people are properly trained to do the job successfully.
On top of that, markets do not always react the way entrepreneurs expect them to react. Markets are evolving creatures: they change, they develop, disappear and re-appear. They are exceedingly hard to predict. The sales projections of the firm could prove to be unfounded. Its contingency funds can evaporate.
Sometimes it is better to create a product mix: well-recognized brands which sell well - side by side with innovative products.
I gave you a brief - and by no way comprehensive - taste of what awaits the new business and its initiator, the entrepreneur. You see that a lot of money and effort are needed even in the first phases of creating a business.
How can the Government help?
It could set up an "Entrepreneur's One Stop Shop".
A person wishing to establish a new business will go to a government agency.
In one office, he will find the representatives of all the relevant government offices, authorities, agencies and municipalities.
He will present his case and the business that he wishes to develop. In a matter of few weeks he will receive all the necessary permits and licences without having to go to each office separately.
Having obtained the requisite licences and permits and having registered with all the appropriate authorities - the entrepreneur will move on to the next room in the same building. Here he will receive a list of all the sources of capital available to him both locally and from foreign sources. The terms and conditions of the financing will be specified for each and every source. Example: EBRD - loans of up to 10 years - interest between 6.5% to 8% - grace period of up to 3 years - finances mainly industry, financial services, environmental projects, infrastructure and public services.
The entrepreneur will select the sources of funds most suitable for his needs - and proceed to the next room.
The next room will contain all the experts necessary to establish the business, get it going - and, most important, raise funds from both local and international institutions. For a symbolic sum they will prepare all the documents required by the financing institutions as per their instructions.
But entrepreneurs in many developing countries are still fearful and uninformed. They are intimidated by the complexity of the task facing them.
The solution is simple: a tutor or a mentor will be attached to each and every entrepreneur. This tutor will escort the entrepreneur from the first phase to the last.
He will be employed by the "One Stop Shop" and his role will be to ease life for the novice businessman. He will transform the person to a businessman.
And then they will wish the entrepreneur: "Bon Voyage" - and may the best ones win.
Social Costs of Small Business
Big Business (with 1000 employees or more) and traditional business (central office or factory) provided workers with a network of social contacts and with opportunities to fraternize and befriend others. These workplaces fostered the formation of formal and informal emotional and economic peer-based support groups. These benefits were lost with the advent of the Small Office Home Office (SOHO), flextime, and personal entrepreneurship.
Tens of millions started to work from home, acting as subcontractors for larger corporations and using telecommunications technology (most recently the Internet, laptops, smartphones, and enterprise collaboration software). Transformed by these technological and social upheavals, even Big Business now consists of virtual (cyber), ad-hoc, self-assembling, largely non-hierarchical collaborative webs.
The result is the atomization of the workforce. People rarely see or meet each other in the flesh. No amount of teambuilding, get-togethers, and enterprise social networking can make up for this loss of personal touch and the loneliness and sense of drift that it engenders. Normally, this isolation has had an effect on the work ethic (somewhat negative), productivity (largely positive), and loyalty (very negative.)
Many natural born entrepreneurs are too generous, too creative, too impatient, too peripatetic, and too trusting to be good managers. Entrepreneurship sports the pyrotechnic fireworks of a love affair - management is often as staid as a marriage with children.

A good manager is exactly like a good parent: he provides the perfect balance between discipline and love. Too much discipline harms the employees, too much love spoils them. Discipline has be seen: it must be visible and dispensed in public. Love has to be privately afforded and intimately administered.

A good manager monitors the competition but is not afraid of it. She never allows her competitors to affect, let alone dictate, her business decisions and strategy.
Resources for Startups and Entrepreneurs
1. Microwork
5. Microlending, Microfinancing, and Microcredit
6. Crowdfunding (P2P Financing)
8. Vendor/PO Financing and Online Factoring
10. Resources
Microwork (get paid for fulfilling tasks online)
Kindle Direct Publishing (self-publishing)
Craiglist (classified ads)
Monster (find a job)
Newsy or CNN iReport (citizen journalism)
YouTube Partner (share ad revenues)
CCNow (accept credit cards and PayPal payments)
Amazon Associates (get a commission on referred sales)
EBay or Etsy or Alibaba (sell things, including handicrafts)
View introductory video
AirBnB or Couchsurfing (share your home for a fee)
Eatwith or Kitchensurfing (host a meal and get paid)
Vayable (become a tour guide)
Uber or Lyft or Sidecar (give rides in your car)
BorrowedBling or Girl Meets Dress or Rent the Runway (lend your jewelry and haute couture for a fee)
Yerdle or Snap Goods (Simplist) or  Open Shed (swap, rent, or borrow things)
Relay Rides or Getaround (rent out your car)
Favor Delivery (get deliveries – or deliver)
Task Rabbit (handyman services)
Waze (community rides)
Register firm in target market
Equity structure
Common stock
Stock options
Convertible debt
Series A Preferred Stock (convertible to common stock on IPO/sale)

Investment Cycle - Overview
Seed Funding
Angel Investors
Venture Capital (VC, Ramp Up)
Exit (via IPO/sale/M&A, Management B/O, ESOB - Employee B/O)
Investment Cycle - Details

Seed Funding
FFF (Friends, Family, Fools)

Angel Investment/PPO
AngelList (syndicates)
Angels Den (screening/due diligence for syndicates)
Super Angels

Private Equity/VC
Spray and Pray, VC: Exit at 000s multiple (size)
Accelerators--->pitch/demo
1M/1M (virtual global accelerator)
Y Combinator (requires relocation to Bay Area, USA)
500.co (global)
TechStars (watch video)
Startupbootcamp (mentoring)
Entrepreneur First (Europe. Click on Find More and watch the video)
Corporate Accelerators/Intrapreneurship (Internal Startup)/Corporate VC
Incubators and Inculators
Nine Plus

Sector-specific
Listing (IPO)
Microcap and Noancap in OTC (unlisted public companies in ASSOB Australia, OTCBB, OTC Link, Pink Sheets in USA)
FIWARE Accelerator Program (watch video)
COSME (via banks, provides access to finance)
FP7 7th Framework Program (current program: HORIZON)
Links to EU programs
EU Funding

EU Startup Services

EU-backed Small Business Loans

European Small Business Portal

Startup Europe

Digital Single Market - Capital

Your Europe – Access to Finance

Welcome Europe Grants

EU Startups
Other countries and Multilateral International Financial Institutions

Russia's International Assembly of Business Angels (Eastern Europe)

EIB (via banks, finances midcaps directly)
IFC

EBRD (click on Learn More)

Microlending/Microfinancing/Microcredit
MYC4 (Africa mostly)
Kiva (watch video "How it Works")
Microloan Foundation (Africa mostly)
NESTA on crowdfunding: default rates lower than in commercial banks and 83% of crowdfunded firms remain in business after 7 years!
Investedin (crowdfunding tools)
Success Stories: Macedonia  Macedonians
LetsFundIt (Macedonia)
Equity Crowdfunding (JOBS Act)
Circle Up (branding)
Microventures (investors)
OfferBoard (series B and later)
OurCrowd (watch video)
OneVest (Apply to Raise)
CrowdCube (bonds and funding)
Crowdfunding Portal (German)
Crowdfunding Apps
OFF3R (crowdfunding aggregator)
What happens if you raise TOO MUCH money???
Crowdfunding Process: C2D2
C       ommunity
D       iscoverability
C       ollection
D       istribution (perks)
Project Writeup
Project Video
Landing Page (description, video, conversion)
Chain Letter with call for action
Social Media (Twitter, Facebook, YouTube, Snapchat, Instagram, Pinterest)
Events and Media
Updates and Perks
5 Steps to Successful Campaigns
Success Stories: Kickstarter (on Entrepreneur.com)
Success Stories: Indiegogo
Most successful crowdfunding projects ever   CrowdfundingBlog    Forbes
Success Stories: Equity Crowdfunding
5 Steps to successful equity crowdfunding campaigns: CrowdFundInsider   Entrepreneur.com   ConversionXL
P2PLending and P2PInvesting ---> securitization
Resource
http://www.businessnewsdaily.com/6106-equity-crowdfunding-tips.html
On Deck (see if you qualify)
Kabbage (watch video)
Lendit Conference

Vendor/PO Financing and Online Factoring
Taulia (watch video)
Tungsten Finance (clearing and escrow accounts)
Product Presales Resource
Donate/Pay As You Will - Examples

Intellectual Property
Business Plan Competition – Find one!
Resources

http://www.forbes.com/sites/martinzwilling/2013/03/06/10-more-creative-ways-to-finance-your-startup/

http://www.cnbc.com/2012/05/25/11-Ways-to-Finance-a-Start-Up.html

http://www.businessnewsdaily.com/1733-small-business-financing-options-.html

Wikipedia Pages
Super Angel

Crowdfunding

Comparison of Crowdfunding Services

Equity Crowdfunding

Seed Accelerator

Business Incubator

Peer-to-peer Lending

Microcredit
---
Copyright Notice
This material is copyrighted. Free, unrestricted use is allowed on a non commercial basis.
The author's name and a link to this Website must be incorporated in any reproduction of the material for any use and by any means.
---
Internet: A Medium or a Message?
Malignant Self Love - Narcissism Revisited
Write to me: palma@unet.com.mk or narcissisticabuse-owner@yahoogroups.com